In this article:
---
Commerce7 POS
The Commerce7 POS works on any device with a browser. This means that you can use it on your smartphone (like an iphone or android), on a tablet (like a iPad), or on a regular desktop or laptop computer.
Note: IOS 10 will not work and iPads that are generations older than 5 years will not be able to upgrade to IOS 11.There are many different models of iPads that support different IOS versions. To use Commerce7 POS your iPad must be able to run the latest IOS version.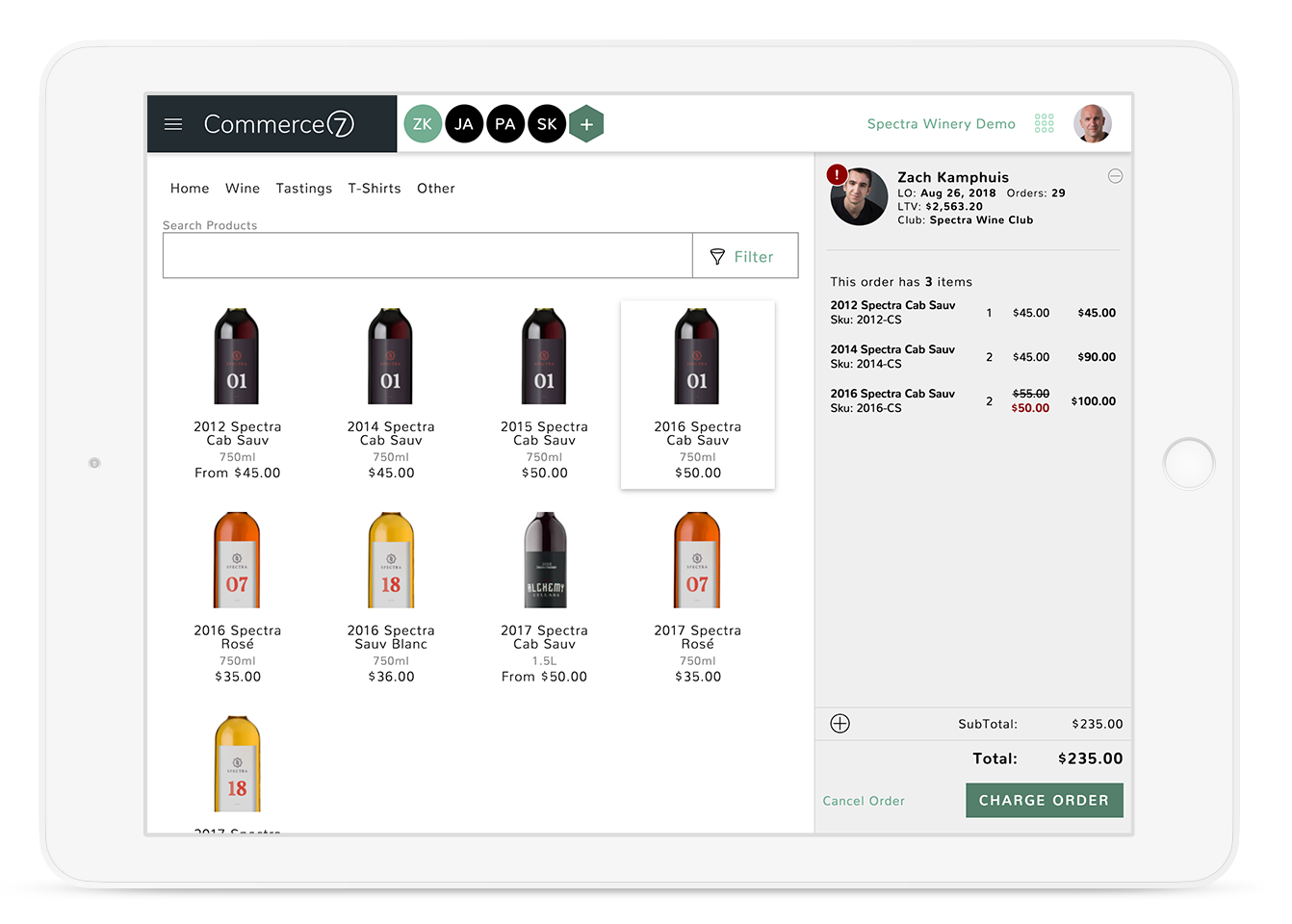 ---
Integrated payment terminals
There are specific payment terminals we integrate with. A lot of thought goes into devices we choose to work with. Any terminals we integrate with have EMV capability, and support modern payment options. The gateways and terminals available to you will depend on the country you're based out of.
Commerce7 Payments hardware (US clients)
Ingenico Link 2500
Price: ~$350
Device must be purchased through Commerce7, please email support@commerce7.com to place your order. Click here for more information on the device.






Stripe hardware (Canadian, Australian and New Zealand clients)
BBPOS WisePOS E
Price: $300-$400
Additional specs and purchasing instructions available here.




Other countries

If your business is based out of a country not listed above, please contact zach@commerce7.com for device options.
---
Other POS Hardware
Please note that Commerce7 does not provide customer support for external hardware.