Commerce7 is integrated with the Zebra Symbol LI2208 Mfr Part#: LI2208-SR7U2100SGN barcode scanner.
In this article:
Commerce7 does not support Bluetooth barcode scanners
---
Barcode scanner uses
Anytime you use the barcode scanner, your browser must be in focus (click on the page).
Adding a UPC code when creating/editing a product
When creating or editing a product, you can click on the "UPC Code" field, and scan a product's barcode to automatically populate the product's UPC Code. You must click on the actual field in order to scan in the code. If you are on a product page and have not clicked on the UPC Code, scanning a barcode will not populate the product's UPC Code.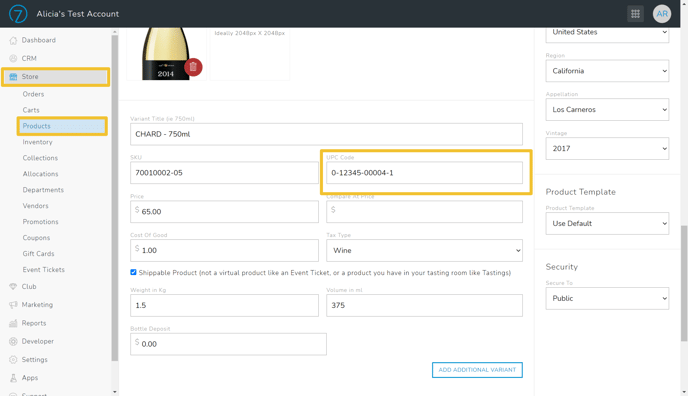 Adding products to a POS cart
If you are on the POS product page, scanning a product that has a matching UPC Code to a product in Commerce7 will add the product to an existing cart (or create a new cart if no customer is selected).
Do not click on the "Search Products" box first and scan a barcode. For the scan to work, you must be on the POS Product page but not selected "Search Product".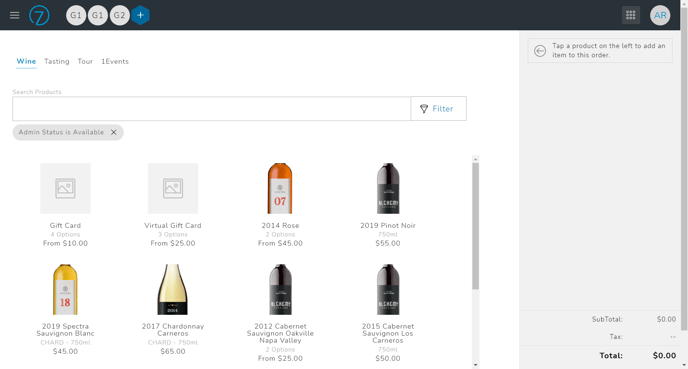 If the UPC Code scanned is not associated to any products in Commerce7, you will get a Product Not Found Message.
Marking event guests as "Checked In"
When a customer purchases an event ticket, they are emailed an event ticket confirmation email that includes a digital ticket with a barcode that can be scanned. Scanning this barcode will mark the guest as "Checked In".
You must be on the event ticket page in the admin panel for this to work.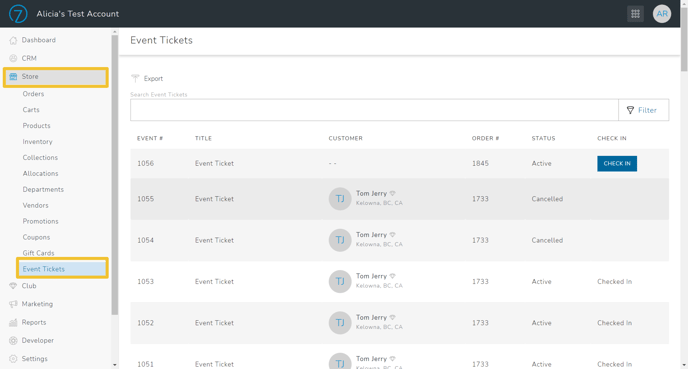 ---
Barcode hardware & setup
Buy your scanner from https://posguys.com/barcode-reader-scanner_3/Zebra-LI2208_1328/LI2208-SR7U2100SGN_1117782/ we do not recommend buying the barcode scanner from ANY other location, including Amazon as many fakes/knockoffs exist.
Plug your scanner into your computer's USB port.
Scan each barcode listed below in order until completion


You only need to do this one time, the scanner is now programmed.

Changing the scanner volume
Scan the appropriate code to change your scanner volume.