There are multiple ways to add products to Commerce7.
If you don't have too many skus, it makes sense to just add them manually. If a new sku is an updated vintage of an existing product, you should use our product duplicate feature. If you have a few dozen or few hundred skus to create in Commerce7, it might be best to use our API's. If you regularly add, remove, and change skus, it probably best to use Zapier.
Note: Edits made to products AFTER they have been added to a club package will not update in the Club Package (i.e adding images). It is recommended to avoid making edits to products that are already in a club package (i.e changing statuses, SKUs etc).
Manually Create a Product

To manually add a product in Commerce7, navigate to store > products, then click "Add Product".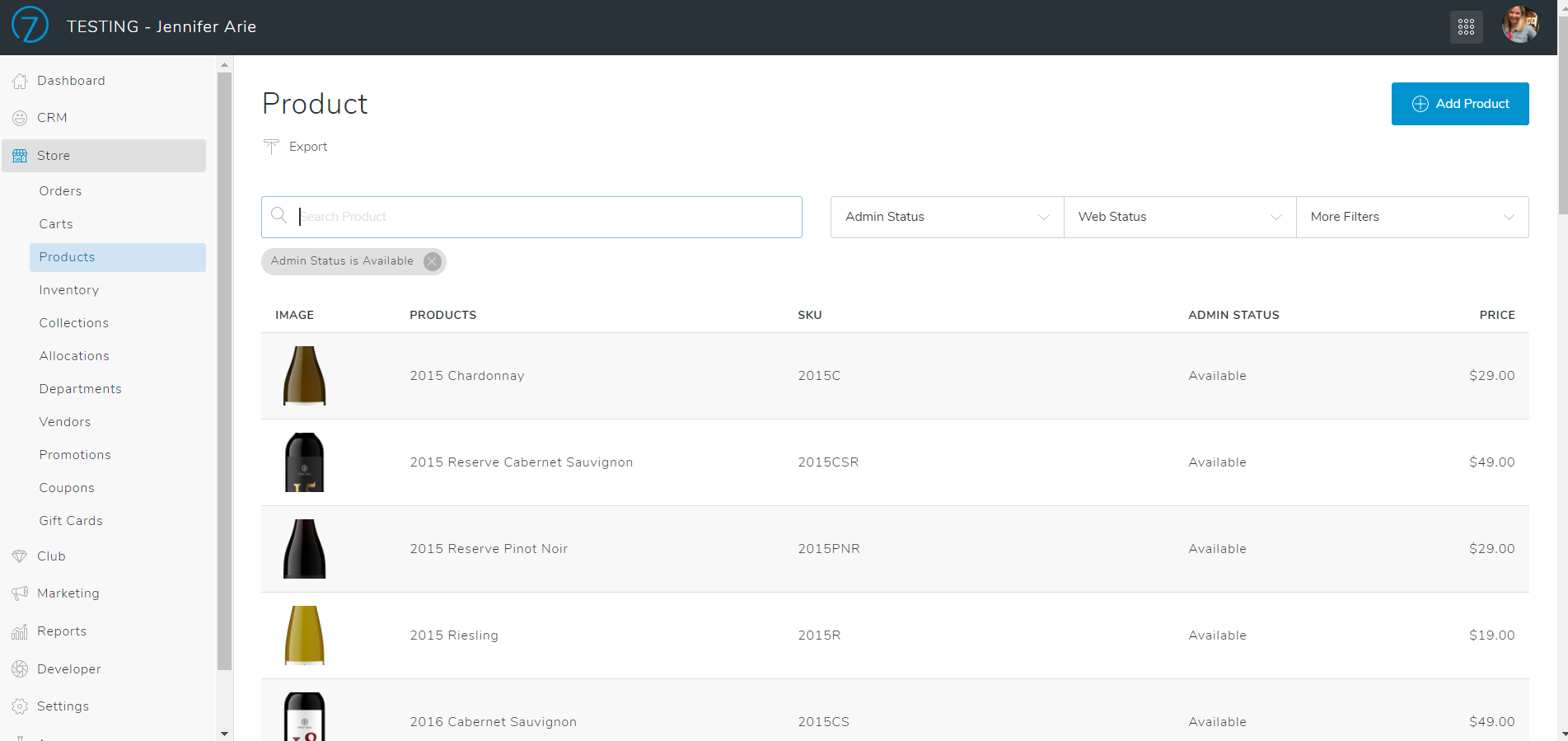 Select the Product Type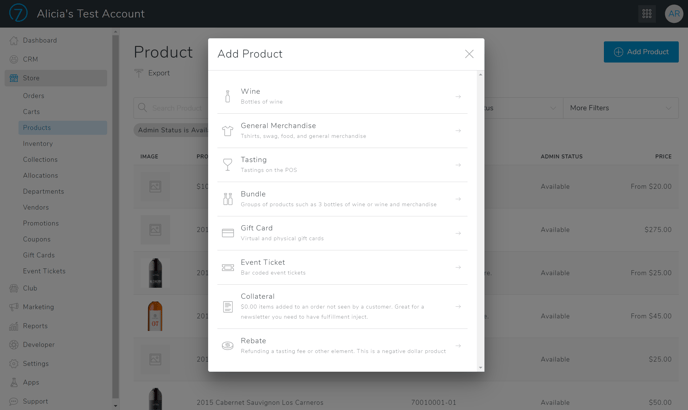 There are several product types to choose from when creating a product:
Adding a product by duplicating an existing product

If you are looking to update a vintage on an existing product, an easier alternative to manually creating a new sku would be to duplicate an existing sku. Here is how to do that.
Adding a product via our API's.

If you have a few dozen or hundred products to create in Commerce7, you can save time by creating products using our API's.
If you're comfortable doing this on your own, here is our API documentation -https://api-docs.commerce7.com/docs. If you run into questions while creating products via the API's, email zach@commerce7.com.
If you are not a developer, and are not comfortable importing on your own using our API's - there are a number of 3rd party developers we'd recommend you work with. You can find them here - https://commerce7.com/partners/developers.
Adding, deleting, and updating products via Zapier.

If you regularly add, remove, and update a large number of products, it may be helpful to integrate with Zapier. Contact pablo@treefrogdigital.com for assistance setting up this integration.