Corporate Orders extension allows you to create multiple orders, with multiple shipping addresses for one single billing customer. The billing customer who is paying for all the orders will only see one charge for the total amount.
This documentation includes:
Enabling Corporate Orders
To enable Corporate Orders, please go to Apps & Extensions and activate Corporate Orders.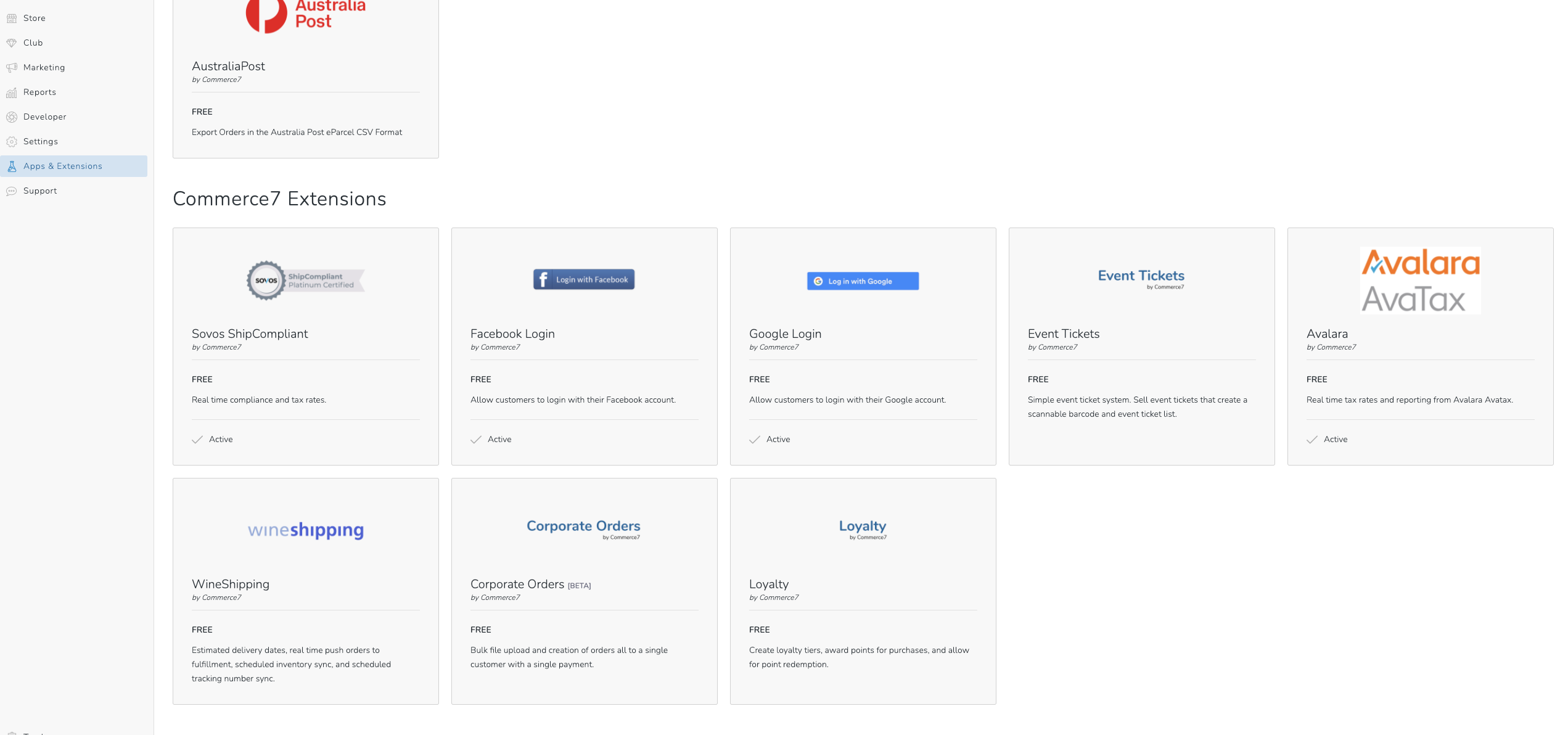 Adding a Corporate Order
To create a new Corporate Order, please go to Store > Orders and select Corporate Orders at the top.

Then click on Add Corporate Order.

On the Add Corporate Order page, fill in Customer and Title. The Customer fields refers to the customer paying for the corporate order.

Filling out CSV File
All dates must be in YYYY-MM-DD format, with dashes not slashes.
Next, you will need to fill out your CSV containing the required information to process the Corporate Orders. We recommend downloading the sample file, filling it out using the same formatting and Upload CSV back to Commerce7. The formatting for the CSV you are uploading has to match the sample file. Corporate orders must be for shipping (pickup orders are not currently accepted).

Once the spreadsheet is filled out with the required data, please make sure to save it as a CSV file. Select Upload CSV File.
Once the file is successfully uploaded, you will be taken to Step 2.

Processing Corporate Orders
No transaction emails are sent for Corporate Order processing or fulfillment.
You can choose to Skip and Unskip customers from the list in Step 2. Any issues with the data imported will also be flagged here.
Go to Step 3 to process the payment. The amount displayed will be the sum of all processable Corporate Orders in Step 2. You can choose to pay with a Credit Card on File or External Tender.

Click on Charge Corporate Orders.
Once processed, your corporate orders will be listed with other orders under Store > Orders. If you need to export information about the corporate order, please go to Step 2 and there is an option to Export all orders into CSV there. We recommend sending this file as an attachment to the purchaser along with a personal thank you email.