Setting Up Tax Rates (USA).
There are 2 options for setting up USA tax rates in Commerce7;
1. FREE ShipCompliant Basic Tax Rates
2. Full ShipCompliant Integration for Taxes
1. ShipCompliant Basic Tax Rates
By default, Commerce7 uses an integration with ShipCompliant that pulls local tax rates. These tax rates can't be change and are managed and updated by ShipCompliant.
You can easily look up any tax rate that will be applied to your orders by going to Settings > Taxes > United States and enter in a Zip Code into the search bar and select submit.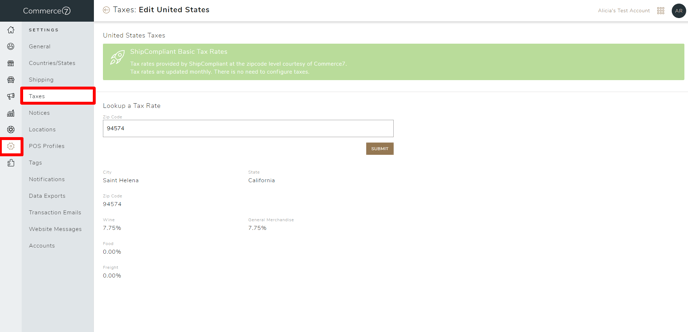 2. A Full ShipCompliant Integration for Taxes
This requires a paid ShipCompliant account and will pull tax rates as setup in your ShipCompliant account.
If you would like to switch to this integration you must first contact ShipCompliant to setup a full ShipCompliant account - support@sovos.com.
Once you have a ShipCompliant account set up in Commerce7 go to Apps and select the ShipCompliant App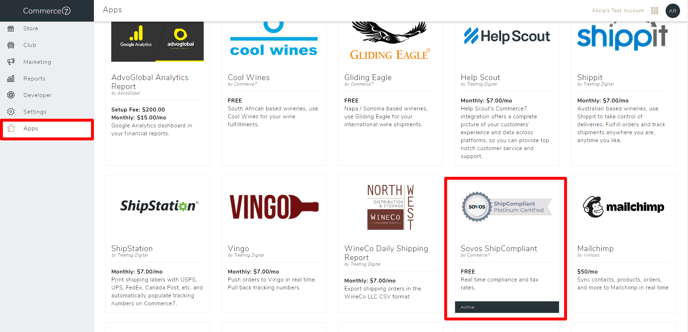 Under the field "USA Taxes Form" use the drop down menu to select "ShipCompliant" and then select save.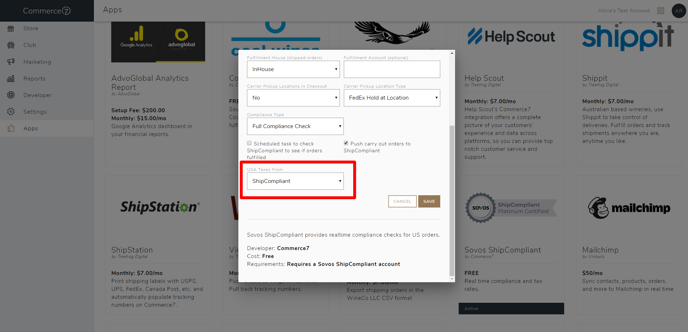 Note: If there is a discrepancy in the taxes that are being charged on your orders, please first contact ShipCompliant Support support@sovos.com.