Video overview of Booking and Reviewing Reservations:
Booking and Reviewing Reservations from Commerce7 on Vimeo.
This documentation includes;
To review upcoming reservations, start by selecting the 'Reservation' tab.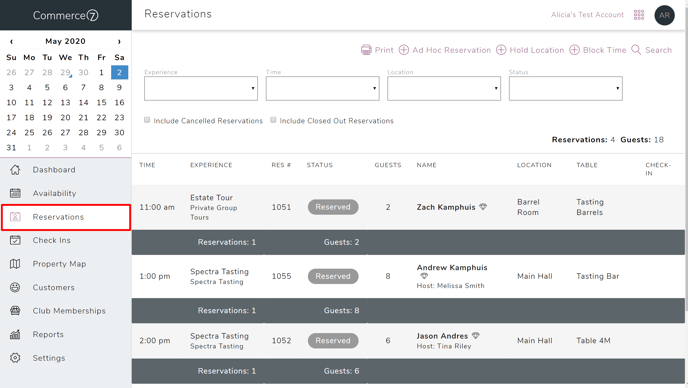 Select a date on the calendar and all the reservations booked for that date will populate in a list below.
The listed reservations will give you a quick overview of each reservation with time, type of experience booked, reservation number, status of the reservation (reserved or incomplete), number of guests, name of the customer the reservation is booked under, location of the reservation, table (name or number) and check-in status.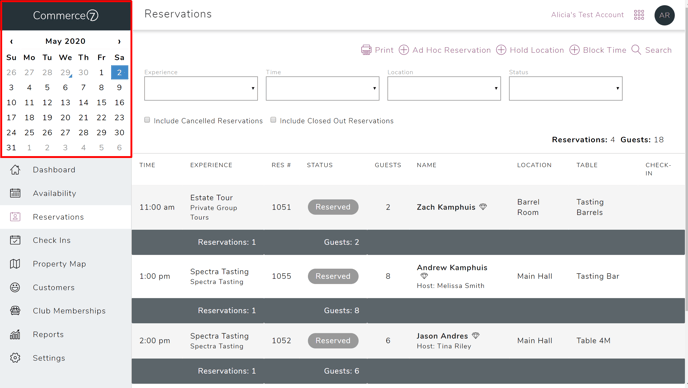 Use the drop down field to filter your reservation search by experience, time, location and status.
NEW: Reservations will now auto-capture payment WITHOUT a host assigned. For more details on how reservations are charged in Commerce7, please click here.
If the reservation status is incomplete automatic payment will not capture. If you add the information to the reservation to make it complete, the system will automatically capture payment at 8:00 a.m. PST the following day. A reservation must have a completed status to automatically capture payment, otherwise you have to manually capture payment.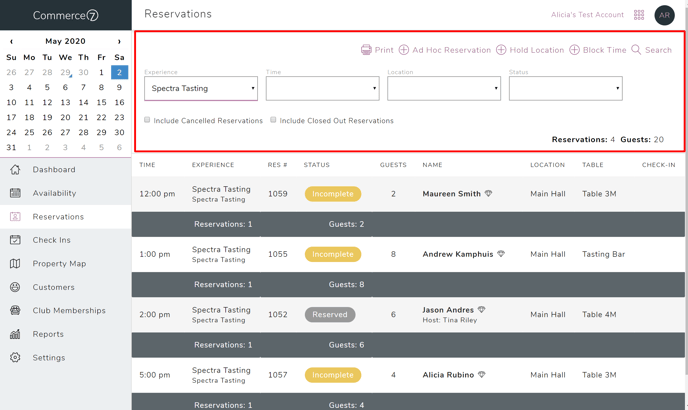 Print a list of the reservation you have selected by using the print option at the top. The printed list will include the reservation information and details that are displayed in the dashboard i.e. Time, Reservation #, Status, Name, Guests, Type, Location and Host.

When you select a reservation, you get an overview of the booking, you can make changes and edits, add notes etc.
Here, you can add a host or table and select save.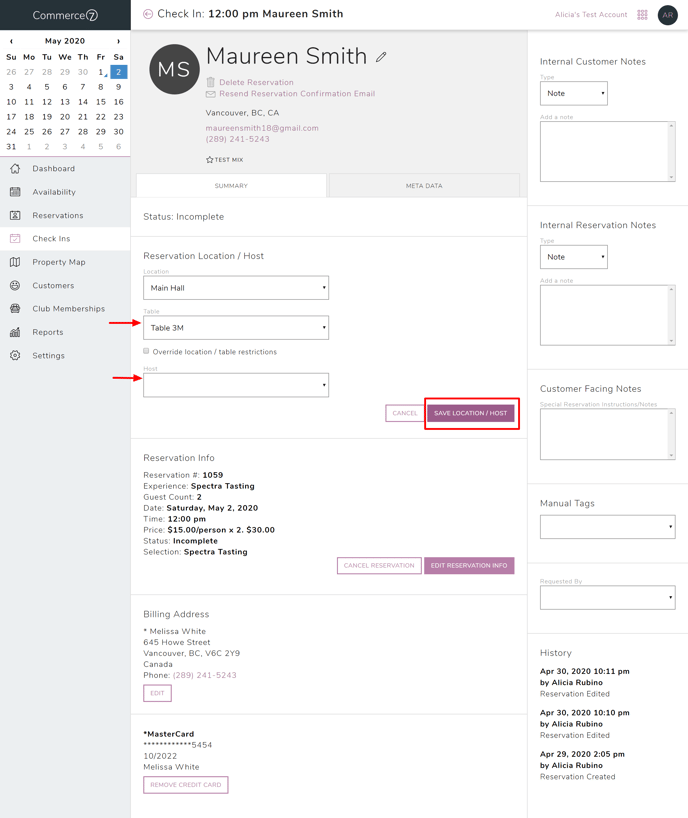 Once your reservation is complete, you can manually capture payment at anytime by selecting "Capture Payment".
Once payment is captured on a reservation a reservation order number is created.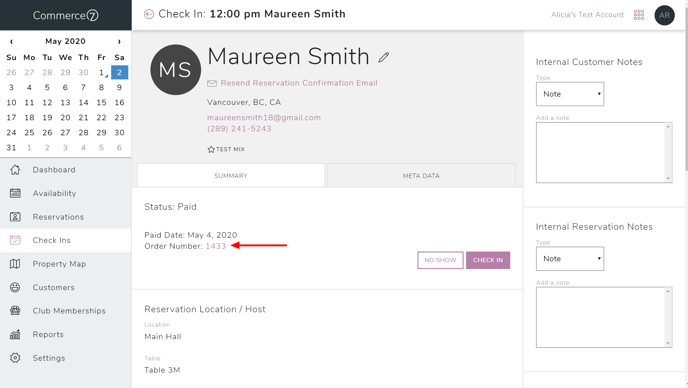 Select the order number from the reservation and you it will open the full reservation order that looks like all orders in Commerce7.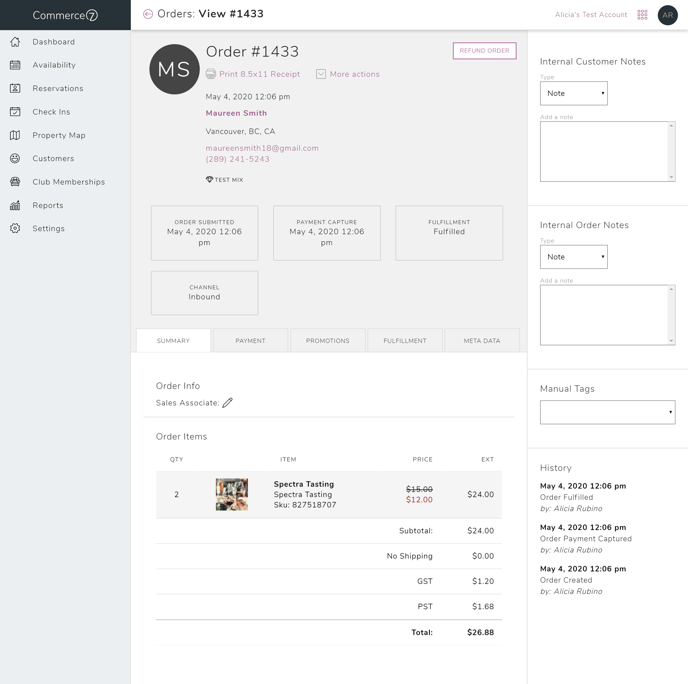 Guest Check In should take place when the guest arrives to your establishment for their reservation, review how to manage guest Check Ins here.
Searching and Exporting Reservation
You can search, filter and export all reservations by selecting the search icon on the top.

Use the filter tool to narrow your search of reservations. Select the export option on the top and a CVS file will be emailed to you.