Managing/Reviewing Booked Reservations.
In the reservations module, navigate to the "Reservations" section.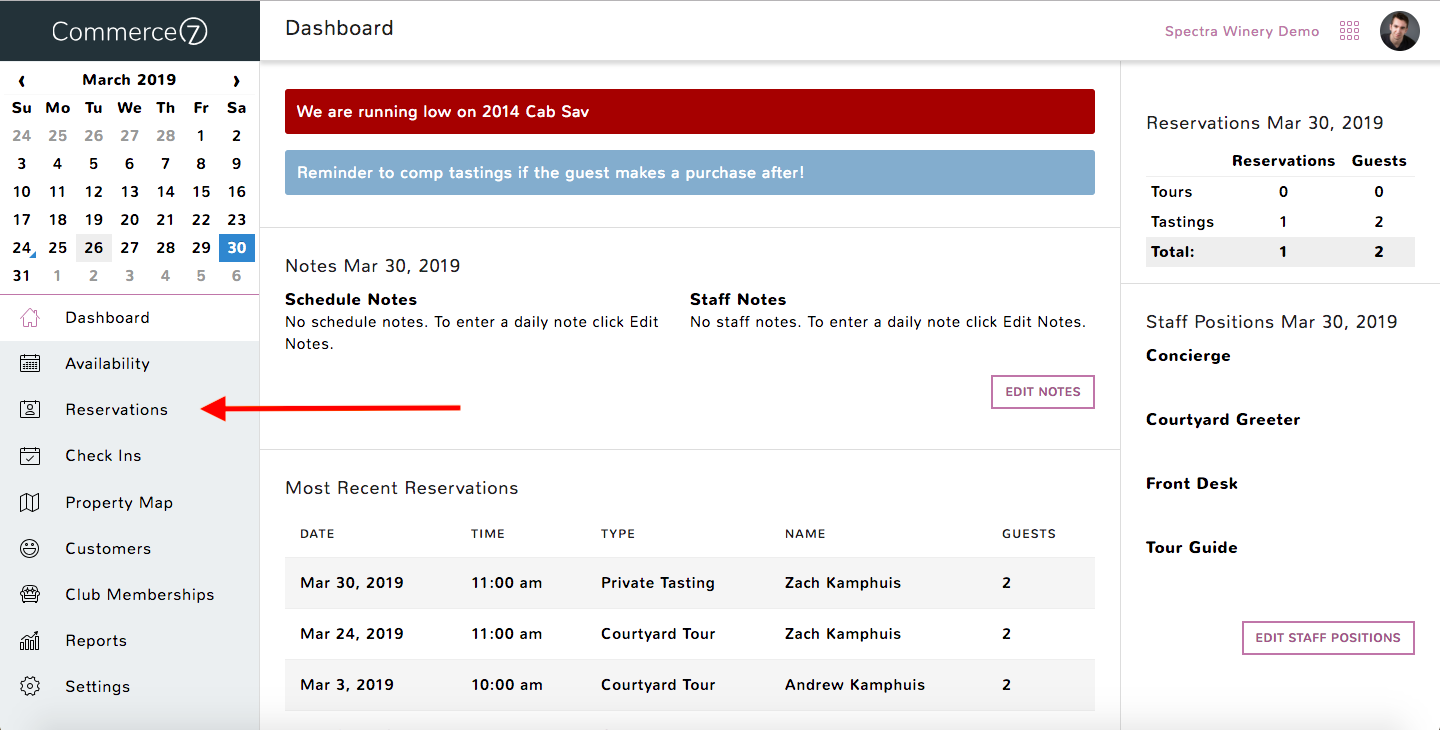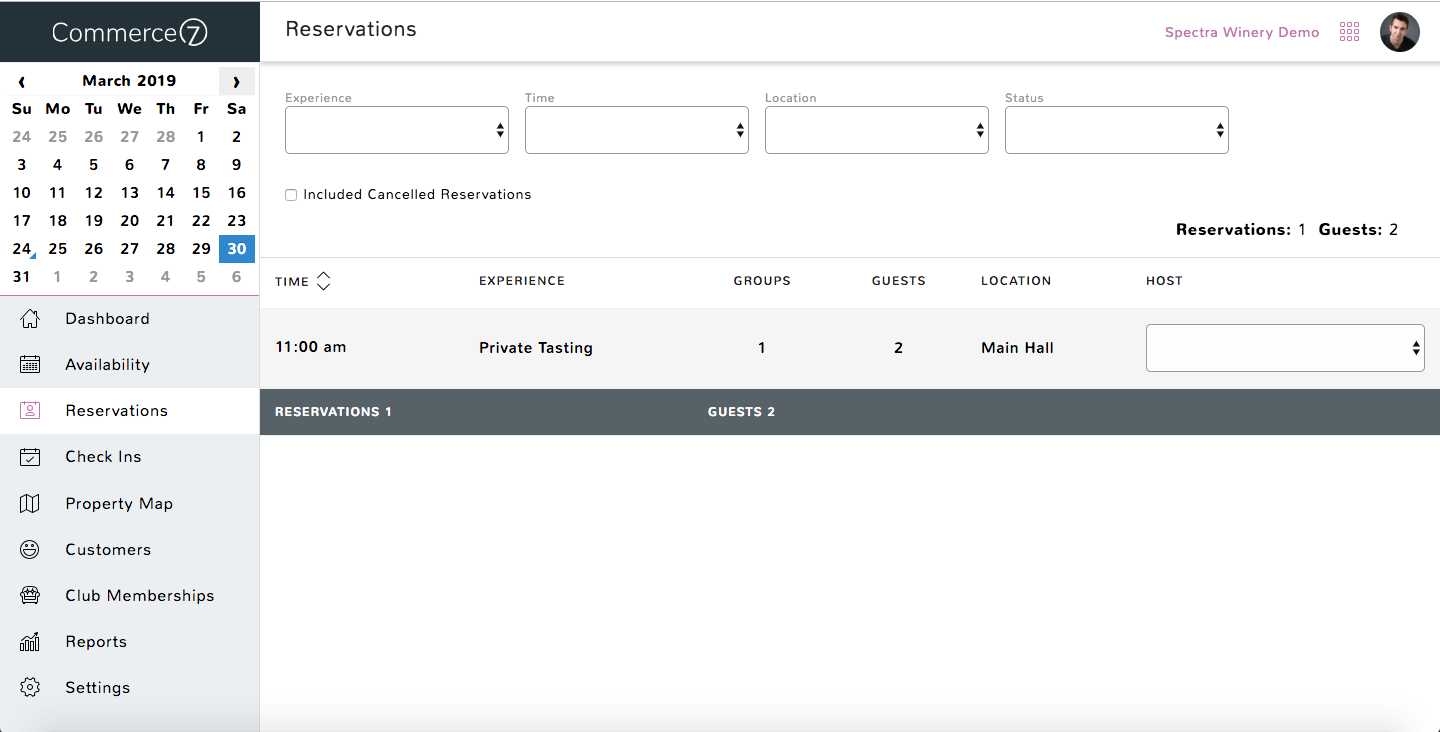 Here you can review and manage all reservations that have been created. Select a date on the calendar to review all reservations that will be taking place on that date.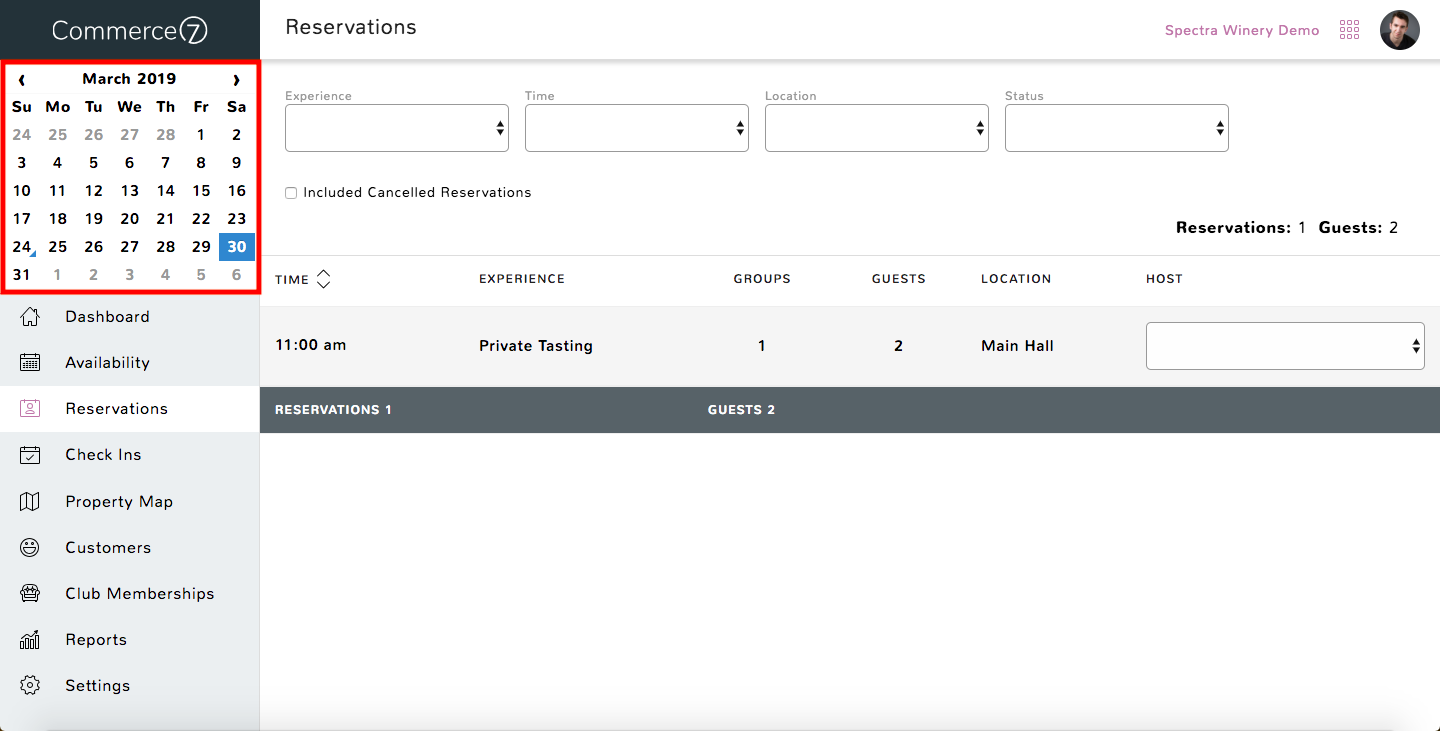 Using the filters above, you can further narrow down your reservations if needed.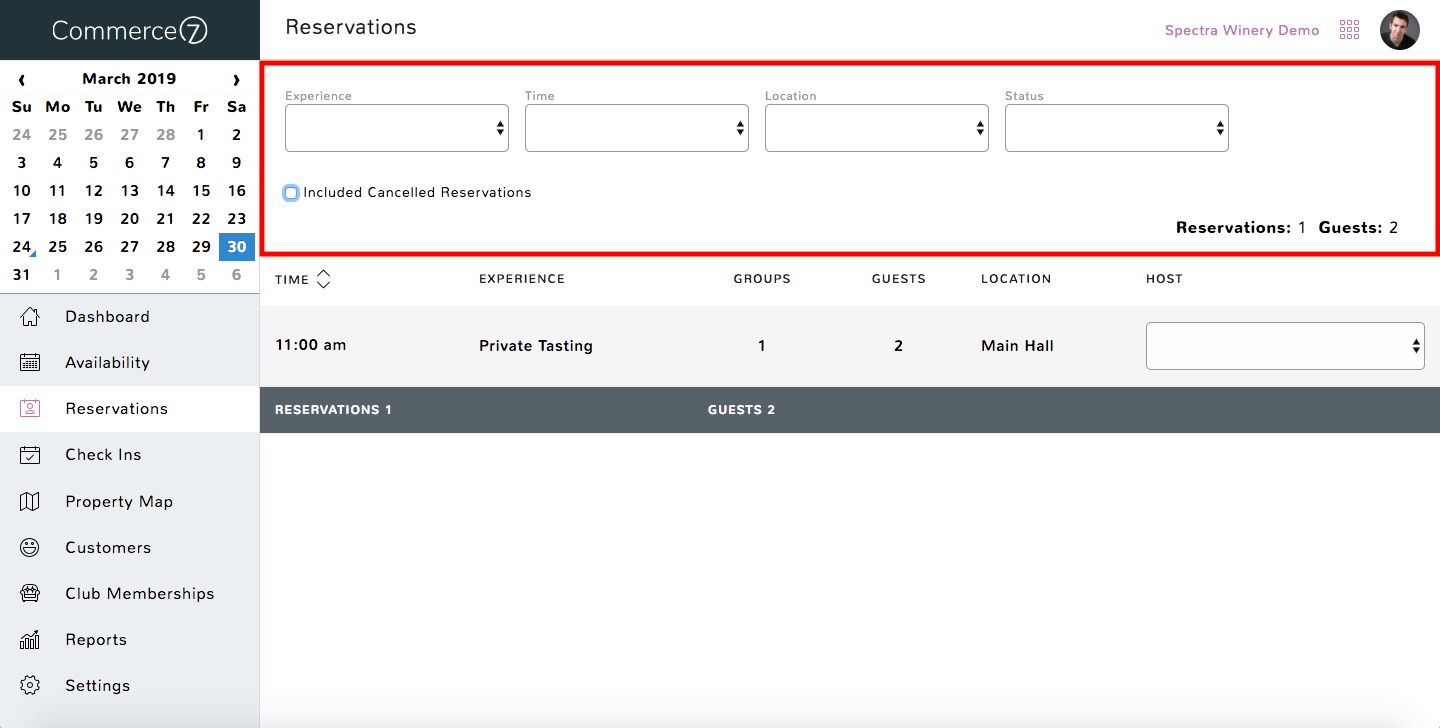 With any reservations that you have booked for the day, you can assign a host to them, as well as click on them to drill in to see more details on the experience.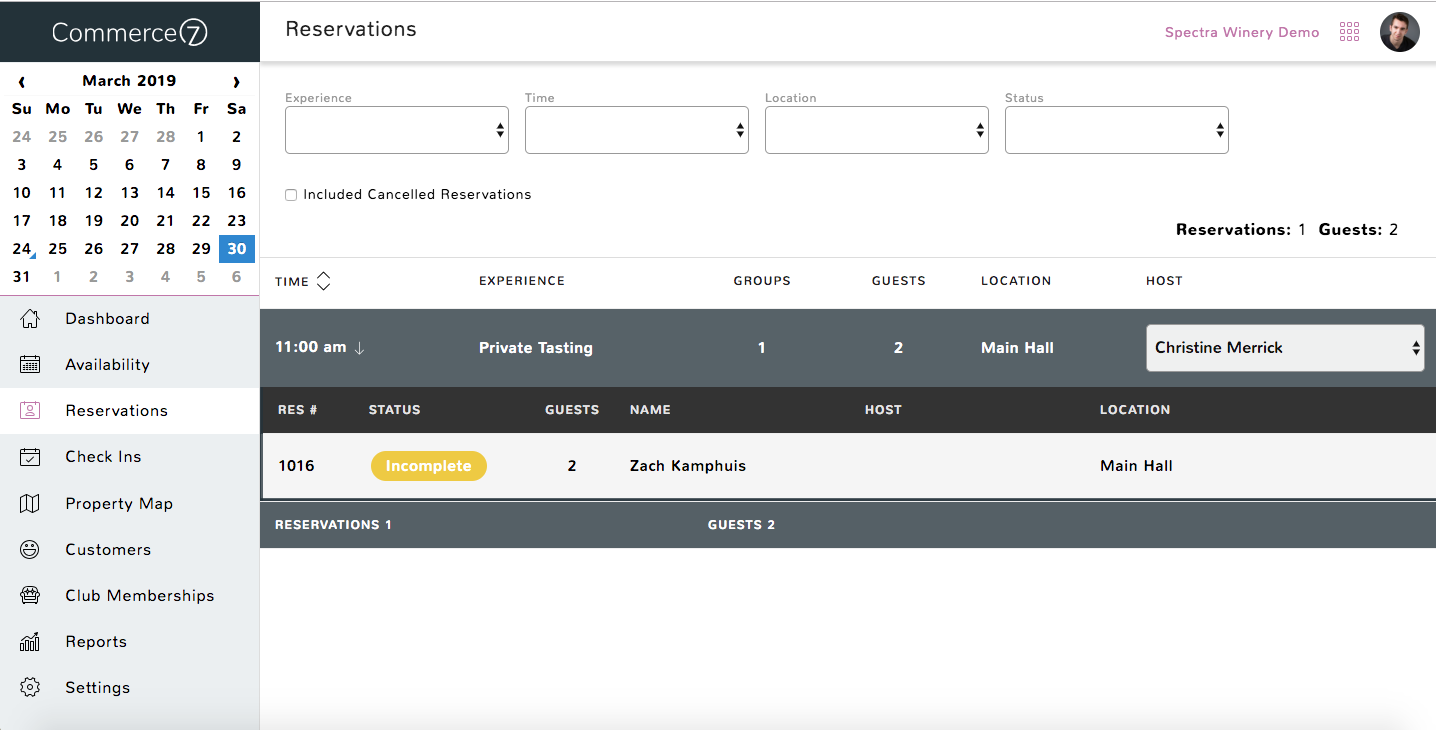 For example, when you drill in you will see how many parties are booked for the experience, how many guests in each party, who booked the experience, as well as the status of the bookings (if they are incomplete or complete). You can click on any of the specific bookings to get even more information. Clicking on the only booking for my Private Tasting takes me to this page.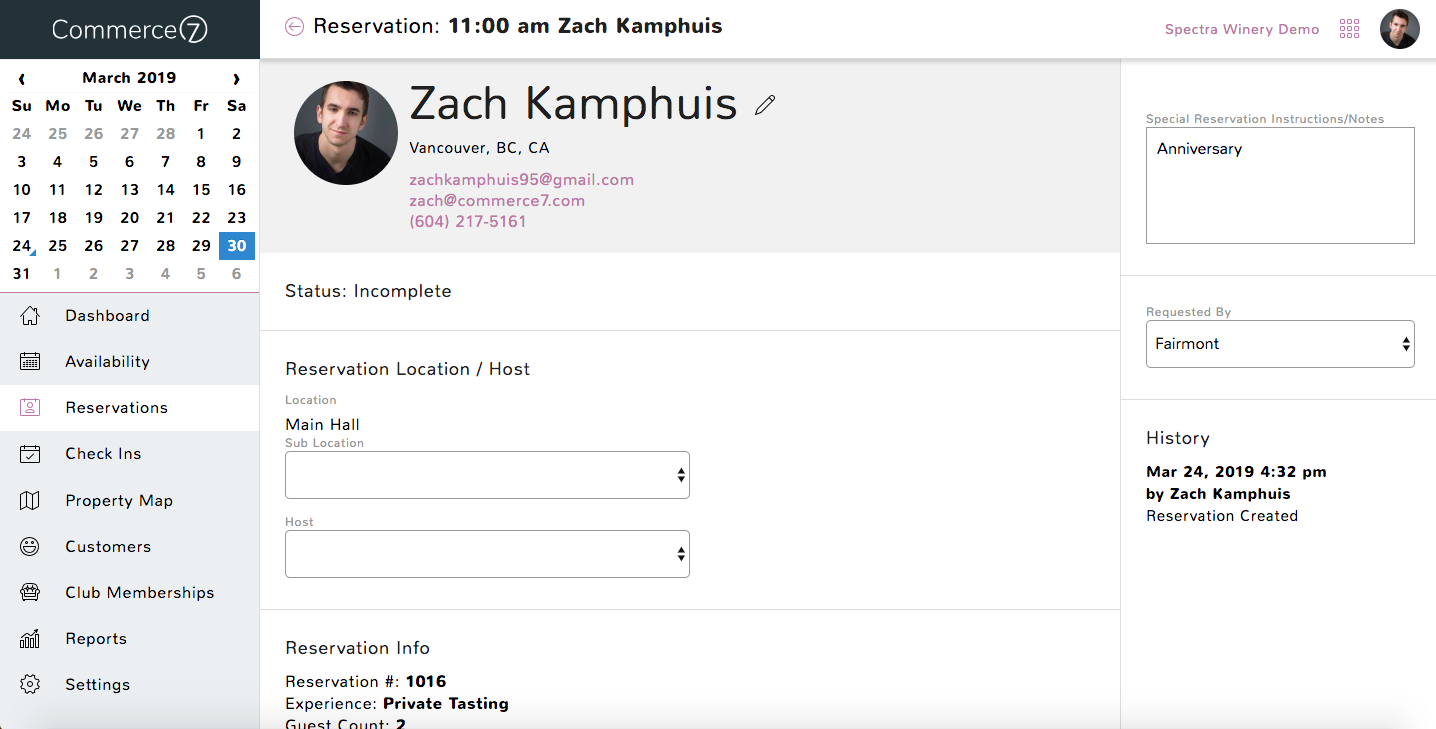 Here I get an overview of the booking, and since this one was incomplete, I can complete it by assigning it a host and sublocation.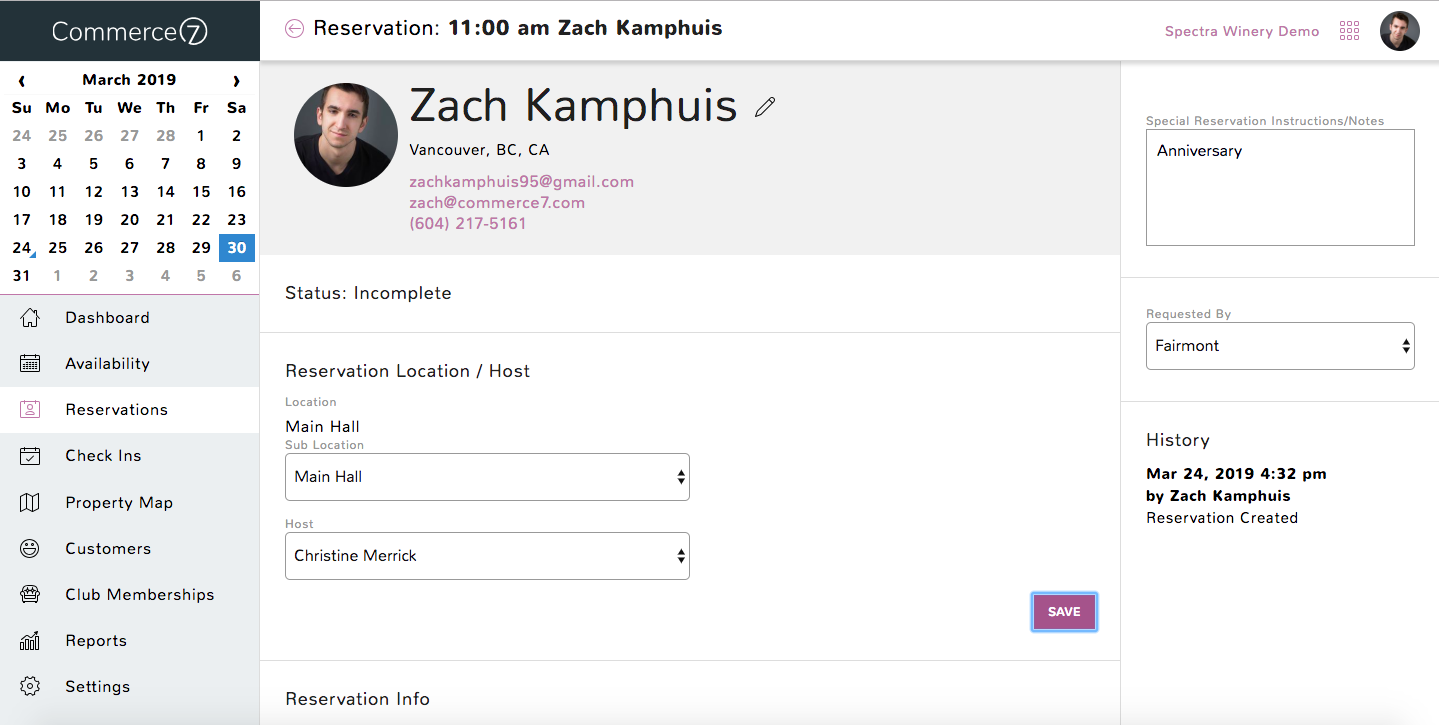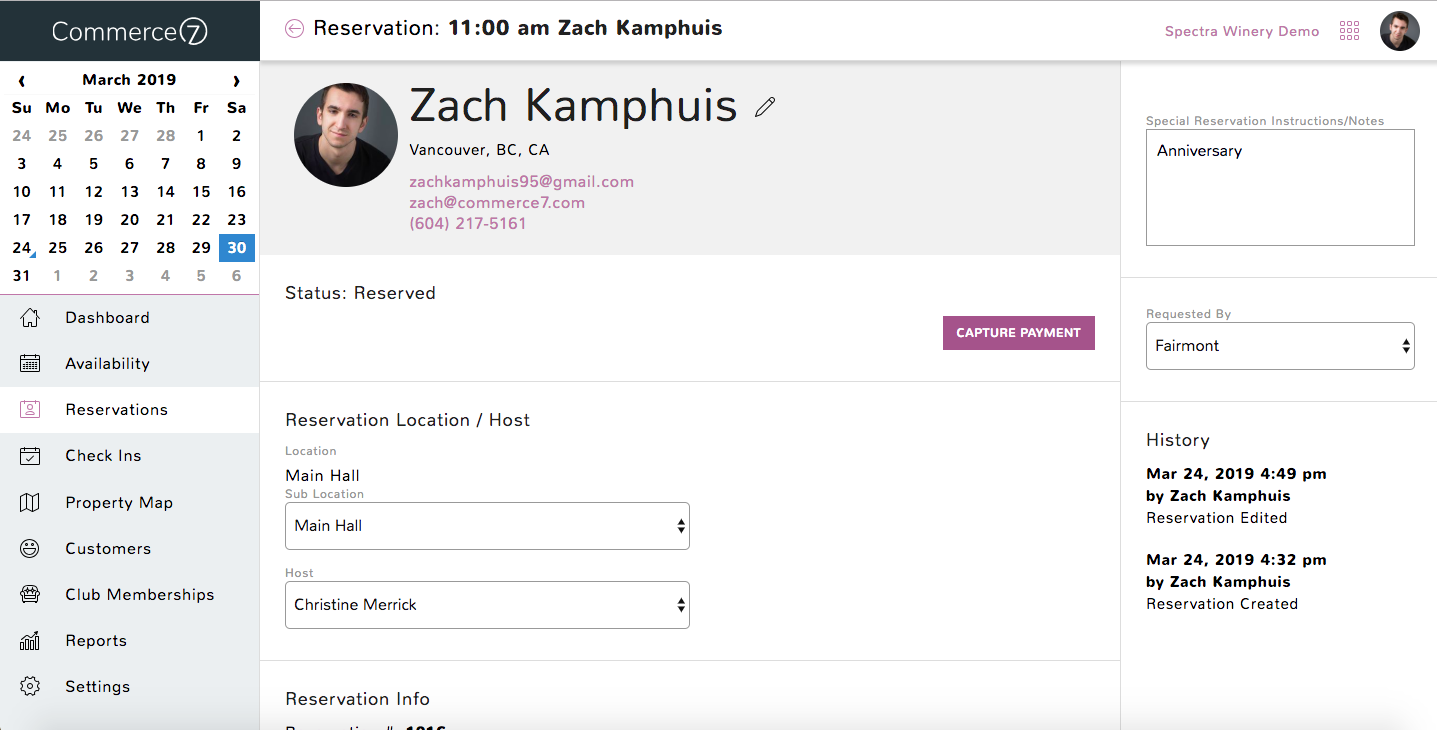 In this drill-down, I'm given the option to charge the client early if I'd like. I can do so by clicking "capture payment".