Importing Club Members to Commerce7.
To import club members into Commerce7, first import the customer records of your club members. Here's how that can be done.
Once the contacts are in Commerce7, make sure you have your gateway set up, and you've migrated your customer's credit cards into the platform. If you haven't turned on your gateway, or migrated cards yet, contact emayling@ymail.com for assistance.
Once your club members are in Commerce7, your payment gateway is turned on, and credit cards have been migrated, you can either manually add members to their appropriate clubs, or you can use our APIs to expedite the process.
Manually assigning members
To manually assign a club member to their appropriate club, navigate to club > memberships in the admin panel. Click "add club membership"

Search for and select the club member you wish to assign to a club.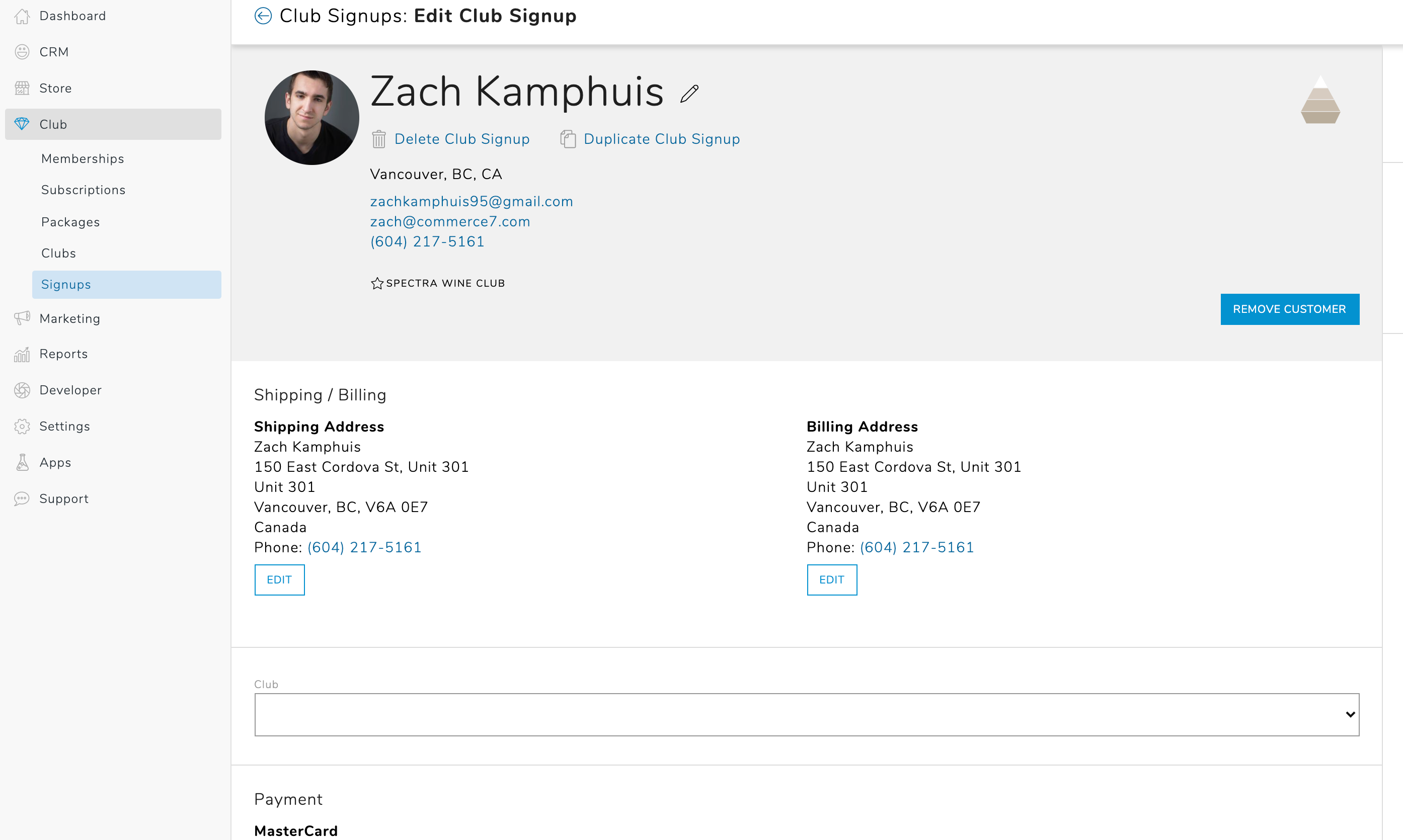 Scroll down, and in the "club" field, select the club you wish to assign your member to.

After selecting a club - click "process signup".
Assigning members using our API's.
If you have a large number of club members to import and assign, it may be easier to use our API's to speed up the process. If you're comfortable doing this on your own, here is our API documentation -https://api-docs.commerce7.com/docs. If you run into questions while importing via the APIs, email zach@commerce7.com.
If you are not a developer, and are not comfortable importing on your own using our APIs - there are a number of 3rd party developers we'd recommend you work with. You can find them here - https://commerce7.com/partners/developers.