How Do I Create Club Membership Tags?
Club Membership Tags are used to create and identify customized groupings of club members that can be used for functions such as filtering/exporting Club Memberships as well as identifying custom member requirements in Club Packages.
How Do I Create a Manual Club Membership Tag?
To create a manual Club Membership Tag navigate to Settings > Tags > click on the Club Membership tab > and then select "Add Club Membership Tag"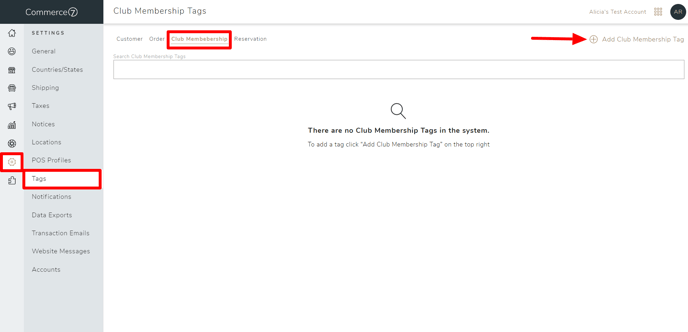 Add a title to your club membership tag and select "Add Club Member Tag."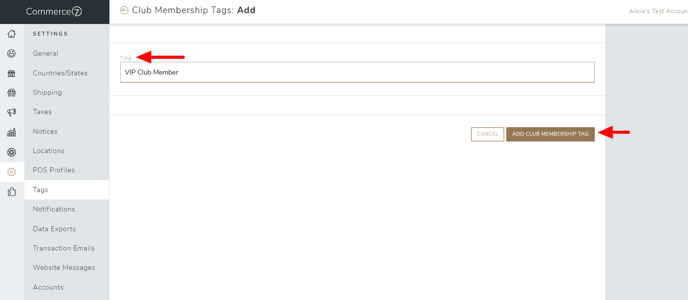 Now that you have created a Manual Club Membership Tag you can tag club members individually to segment them. Start by selecting a club member's profile and use the drop down menu on the right to select from a list of your pre-setup Manual Club Membership Tags, then select "Add".
A club membership can have multiple tags.

Filtering/Exporting by Club Membership Tag
To filter/export by Club Membership Tag, head over to the Club > Memberships page. Select the filter button on the right. Choose Tag and then select the Club Membership Tag you wish to filter by.

Once you have applied the filter you want, click Export to export a spreadsheet of all your club memberships with the specified tag.
Filtering/Exporting Club Membership Tags in Club Packages
You can filter Club Membership Tags when you are in Step 3 of a club package if you want to process certain club members that have been pre-tagged, before anyone else and/or before the auto process date.