How Do I Add a Club Membership?
For documentation on adding memberships in bulk via our API's, please click here.
How to Add a Club Membership
To create a club membership, first go to the Club Signups page. Click the "Add Club Membership."

Then search for the customer you wish to create a club membership for or "Add Customer" button and add the required information i.e. Name, Email, Address etc.

Once you have selected or created a customer, select the club you wish to make them a member of. If you are adding them to a Subscription Club, select the Next Process Date and Frequency.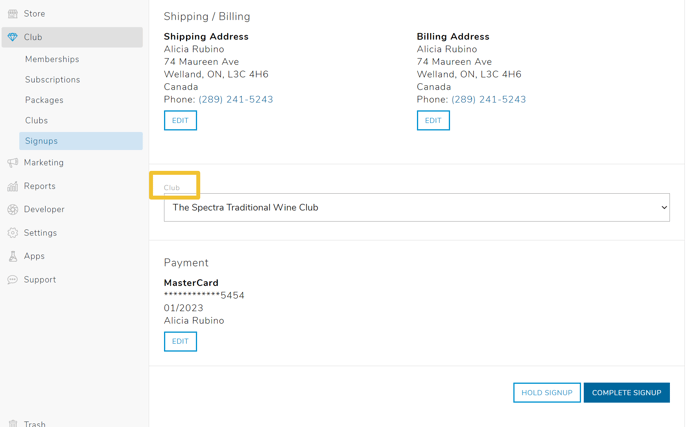 A credit card on file is required to complete the club sign up. When all information is added then click the "Complete Signup" button.
You can select "Hold Signup" if you don't have all the required information and all incomplete sign ups will be saved under the Signups tab under Clubs.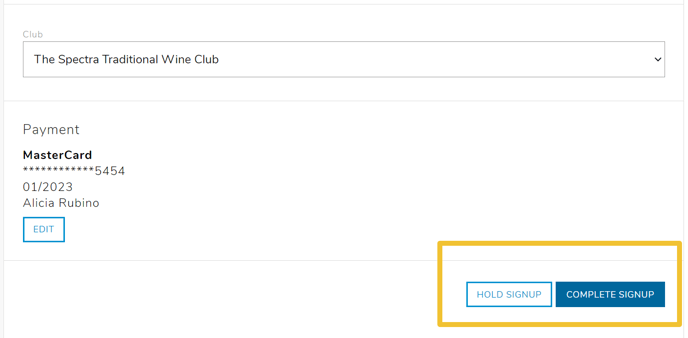 Club Memberships will have 'cards' on members individual profiles to surface the most important information about a club membership.