How to Create/Edit a Club Membership.
This documentation will review how to add a single club membership. For documentation on adding memberships in bulk via our API's, please click here.
To create a club membership, first go to the Club Signups page. Click the "Add Club Signup" button.

Then search for the customer you wish to create a club membership for.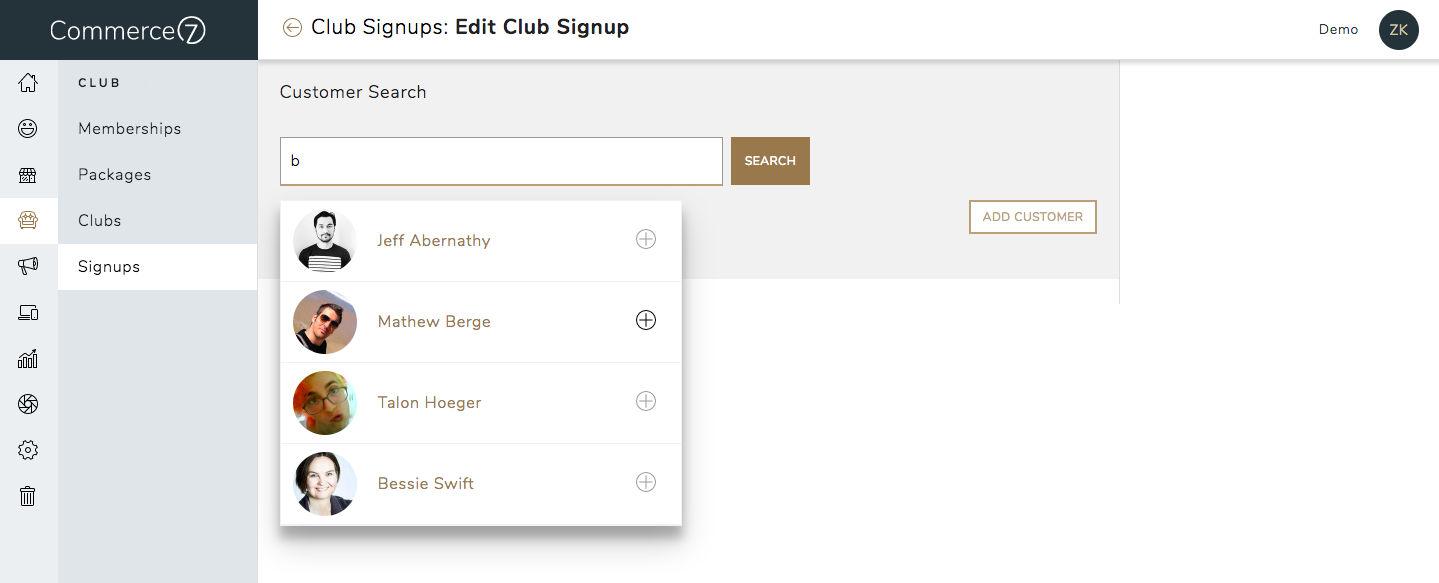 If the customer is not already in the system, you can click the "Add Customer" button to add them.

Once you have selected or created a customer, select the club you wish to make them a member of.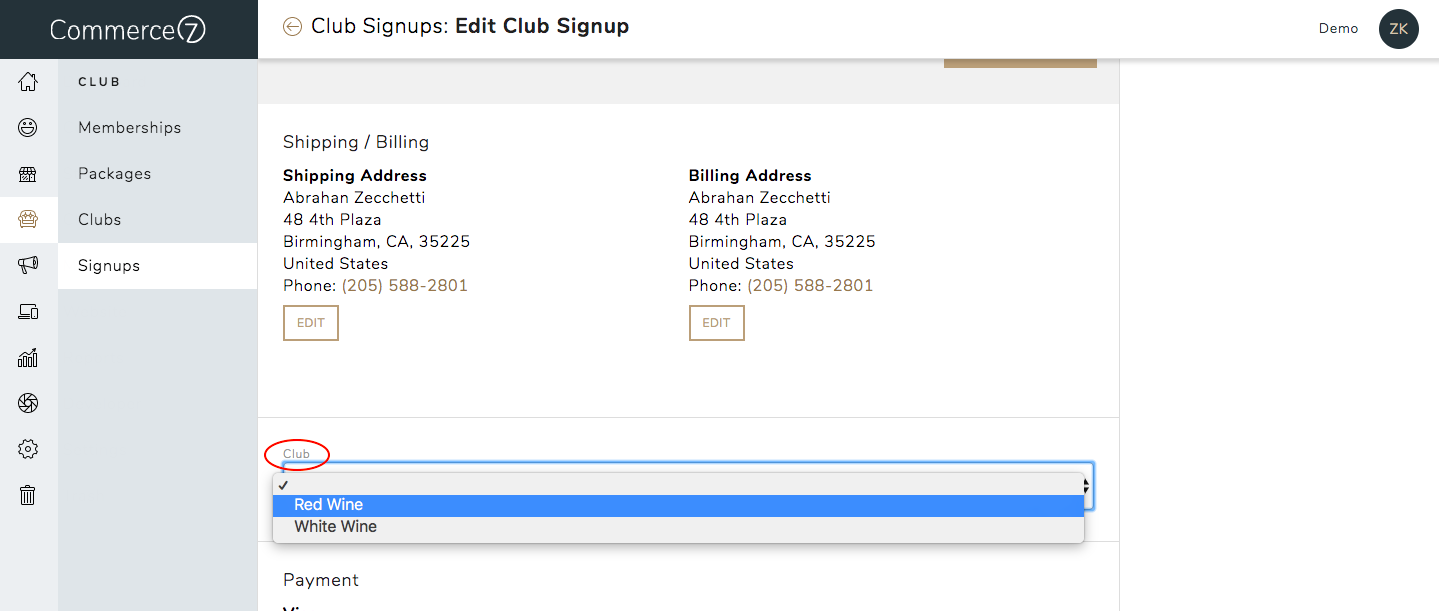 Then click the "Process Signup" button.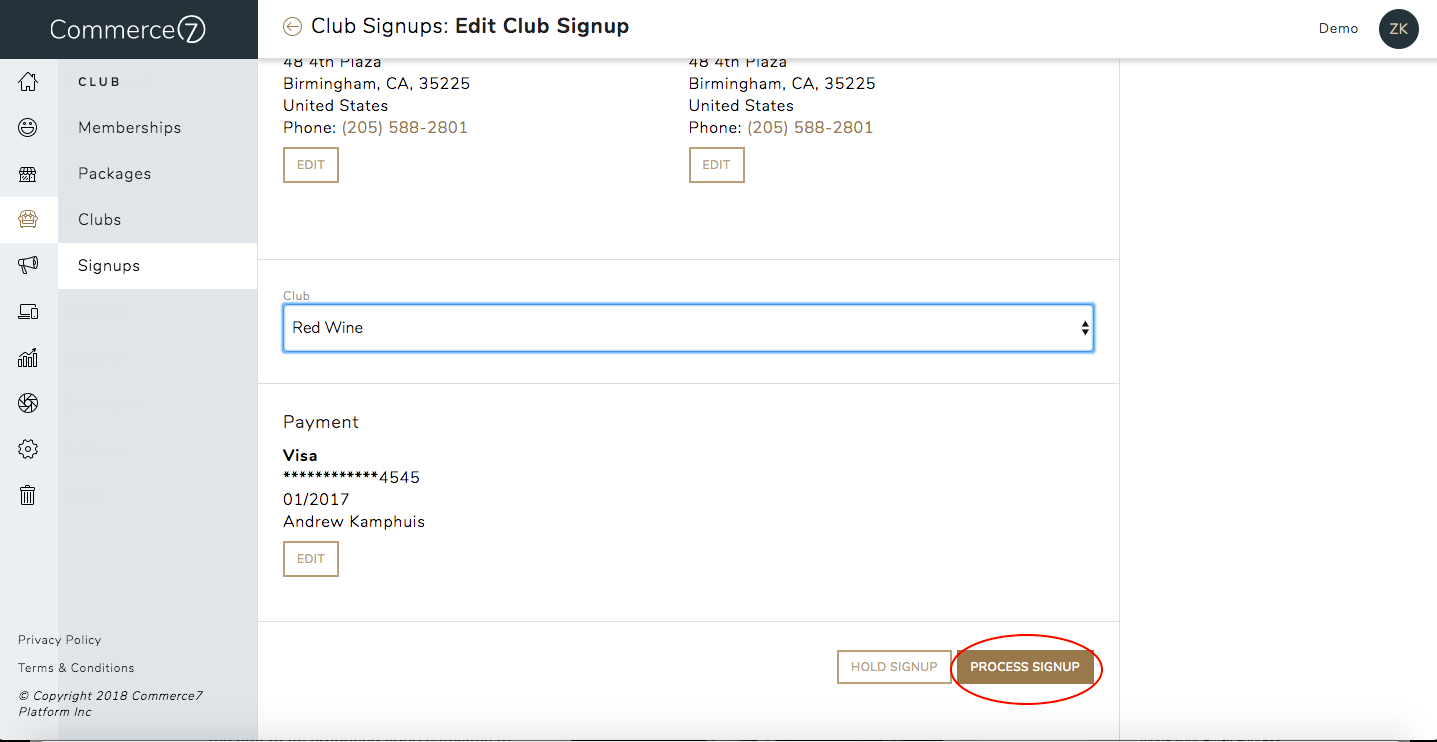 Club Memberships will have 'cards' on members individual profiles to surface the most important information about a club membership.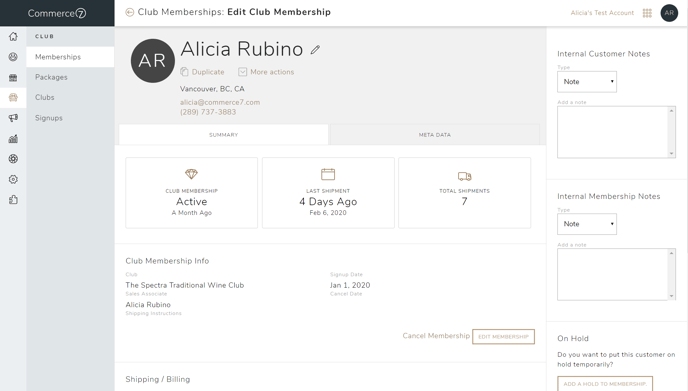 Can I Edit a Signup Date on a Club Membership?
To edit the signup date, Sales Associate or Shipping Instructions on a club membership, go to Club > Memberships, search and select the club member you would like to edit.
Select "Edit Membership" and add or change the information in the fields. You have the option with the checkbox below to send a Club Update Confirmation email to the club member.
Then select Save.