Depending on where you are located, Commerce7 will charge a tax rate based on the shipping address Country, Province, Stare or Zip Code on an order.
Setting up taxes is slightly different depending on whether you are in the USA, Canada or another country in the world.
Setting Up Taxes in the USA
By default, Commerce7 uses a free integration with ShipCompliant to get tax rates by zip code. There is no setup required if you're using this function for taxes.
In addition there is an option to set up a paid ShipCompliant account that will pull tax rates that you have set up in your ShipCompliant account. If you are using this integration, here is a link to our documentation on How Do I Connect ShipCompliant and How Does the Integration Work?
For more detail on setting up taxes in the US, here is a link to our documentation on Setting Up Tax Rates (USA).
Setting Up Taxes in Canada
To manually set up Canadian tax rates, first navigate to Settings > Taxes and select Canada.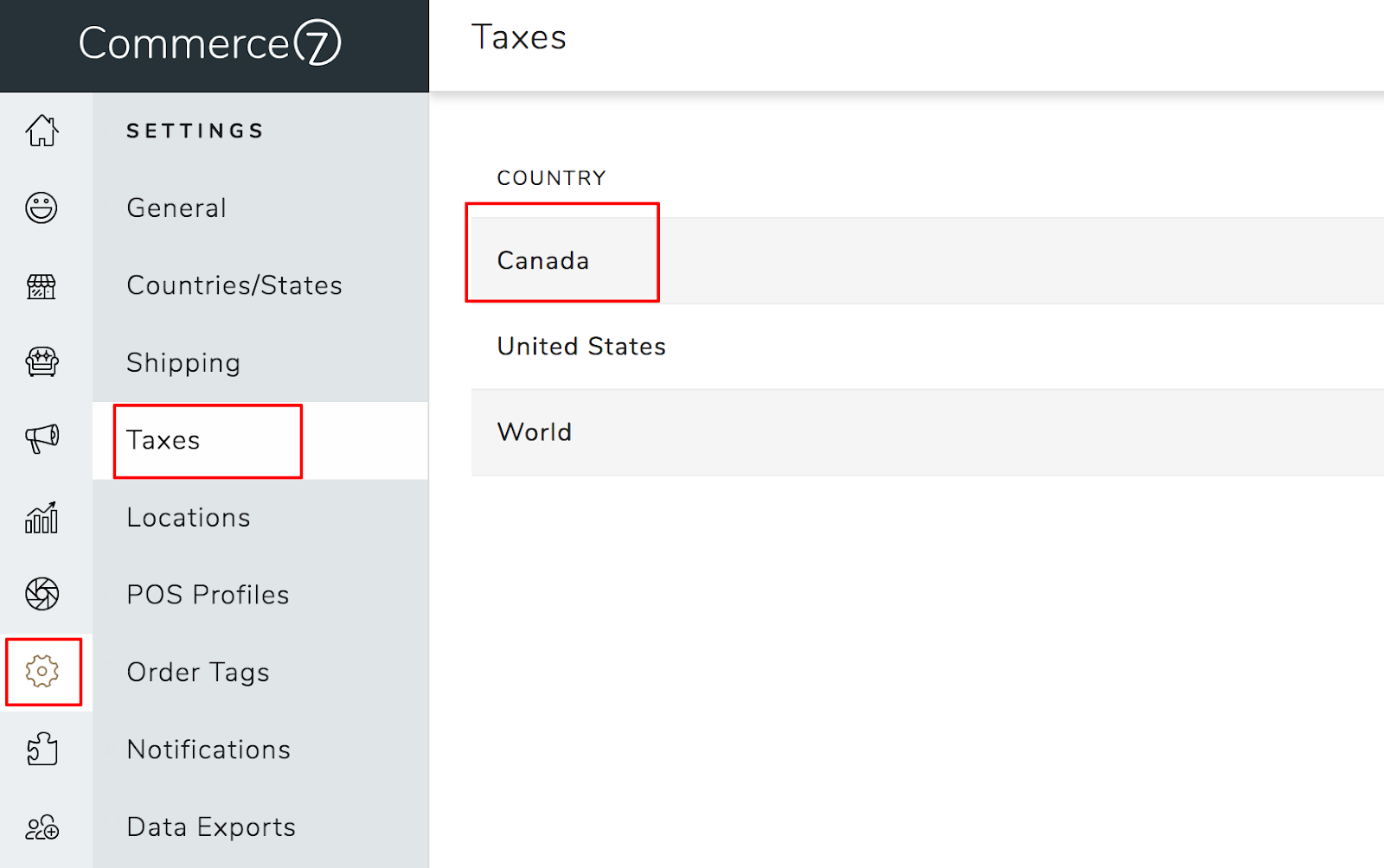 This will open up a page to edit applicable taxes.

The default tax is setup for Federal Tax.
When you click into each province, a pop-out window will open where you can edit the tax rate details for that province.
After entering a correct tax rate(s), make sure to click the "save taxes" button.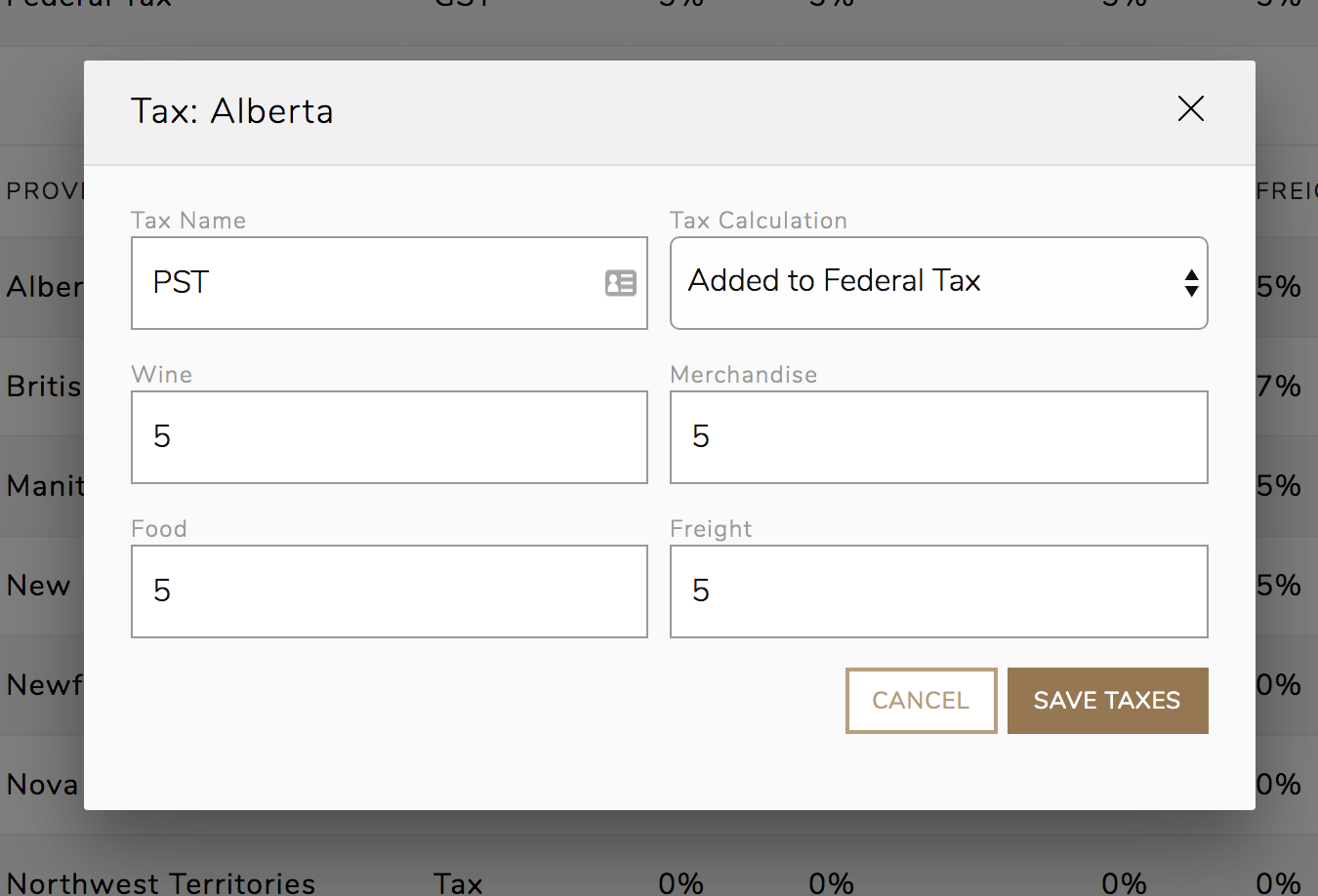 Note: For Provinces that use HST, like Ontario, you can update the 'Tax Name' field to be HST and select 'Instead of Federal Tax' from the 'Tax Calculation' drop-down.

The rates you enter for a specific province will be applied to a customer's order when they are shipping to that location.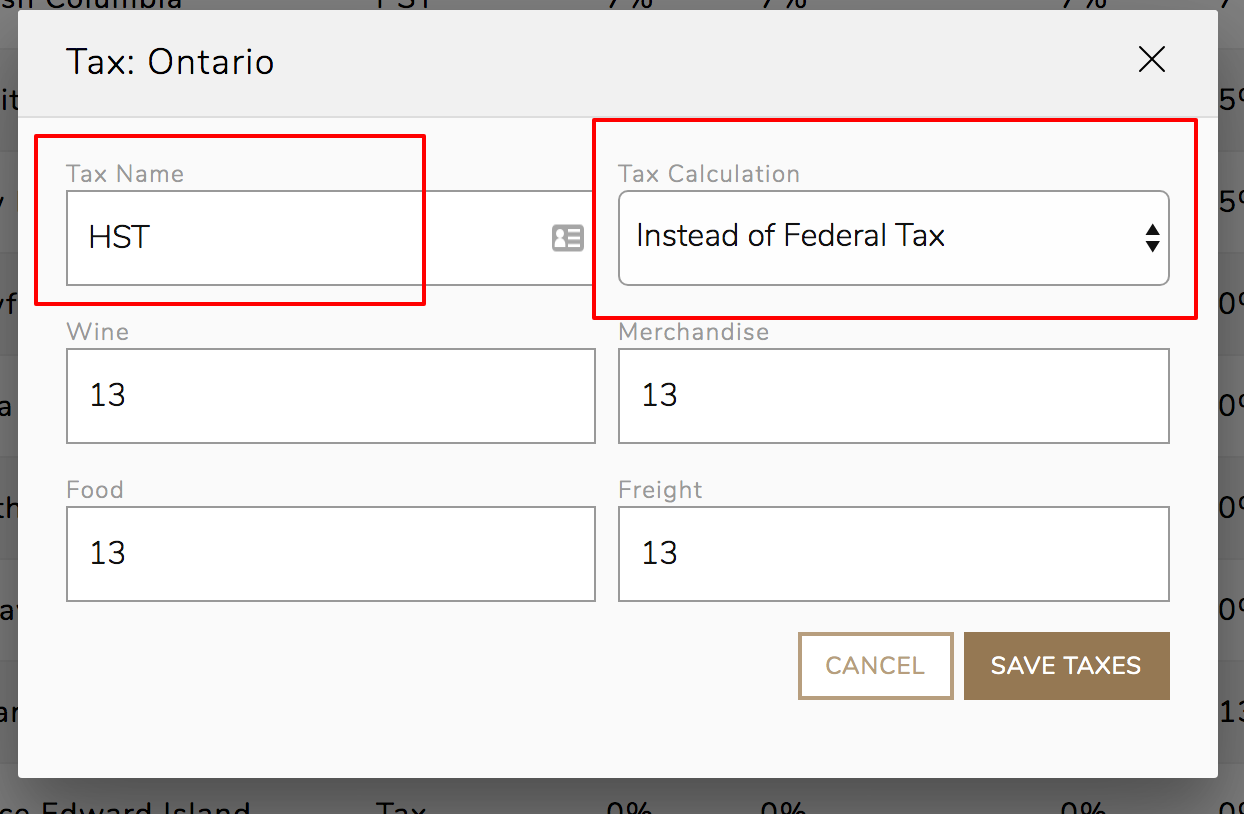 Setting Up World Taxes

If you're operating in, or shipping to another country in the world, you can setup taxes by clicking on Settings > Taxes > World;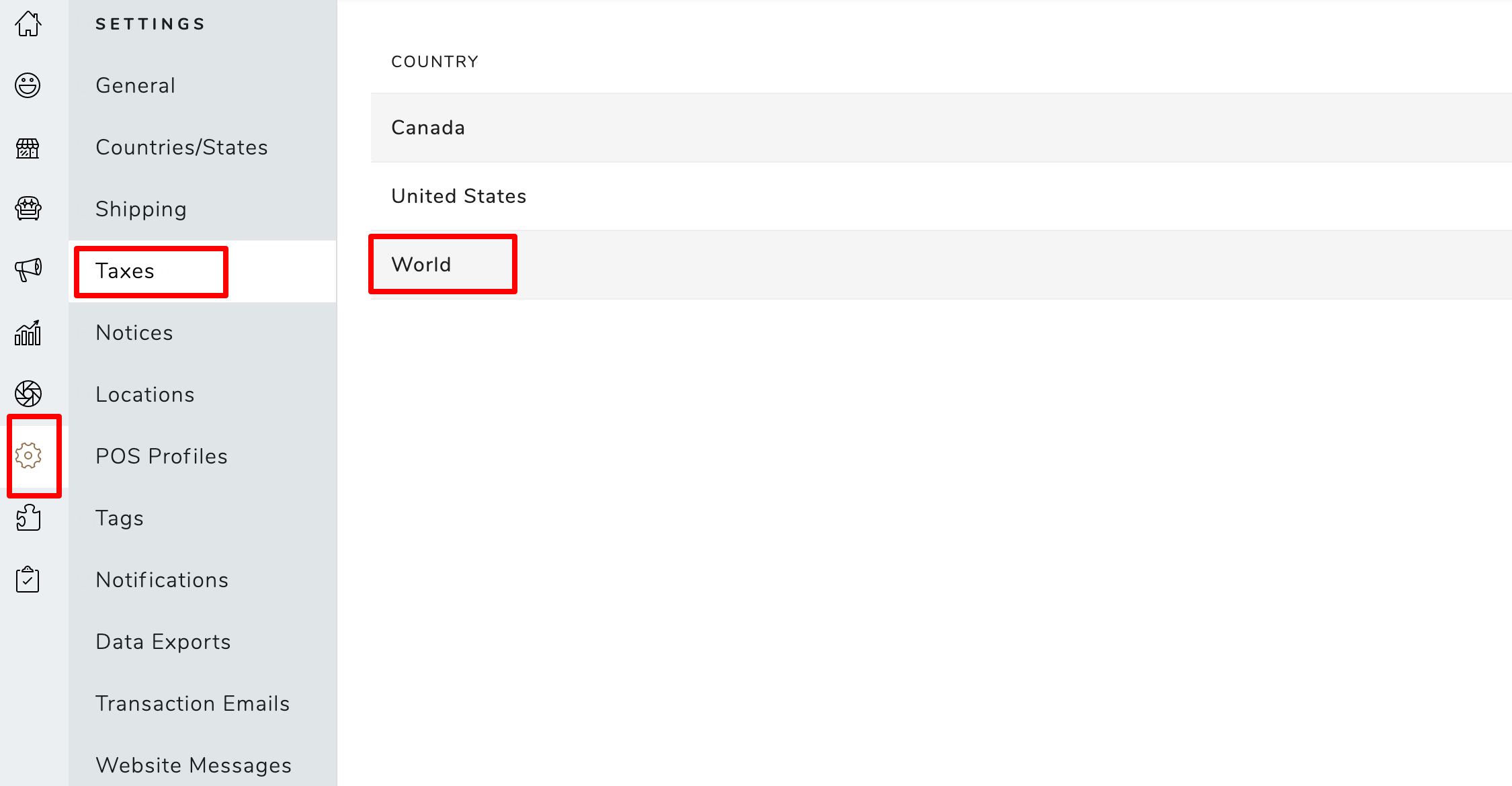 Enter in the tax rate for each country you ship to by clicking into the country.
You will see you have the option to enter various taxes for Wine, Merchandise, Food and Freight.
As well, you can choose whether or not the tax should be included in the price of the item!