Setting Up Tax Rates (Canada).
To manually set up Canadian tax rates, first navigate to Settings > Taxes and select Canada. This will open up a page to edit applicable taxes.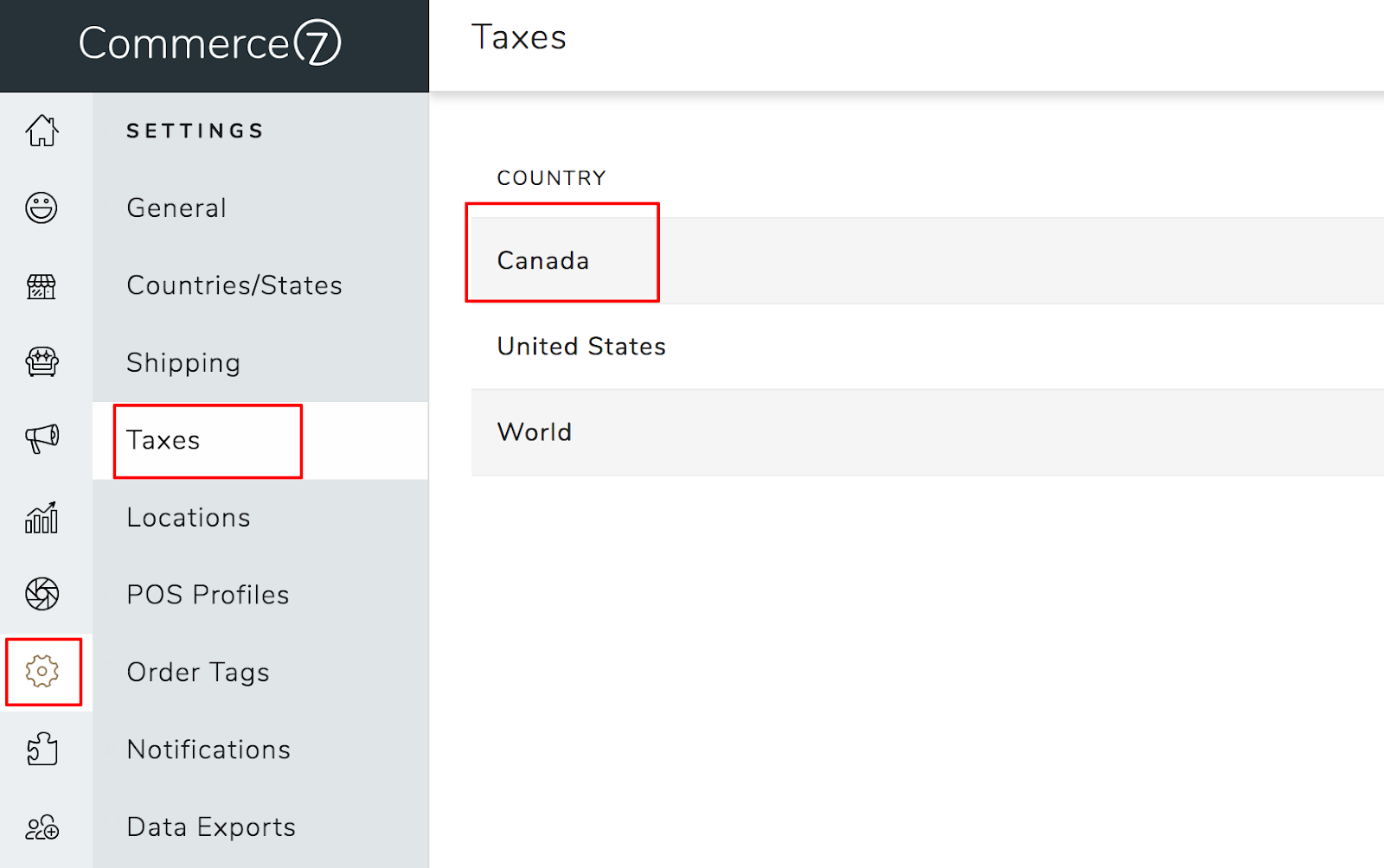 The default tax is setup for Federal Tax.
When you click into each province, a pop-out window will open where you can edit the tax rate details for that province.
After entering a correct tax rate(s), make sure to click the "save taxes" button.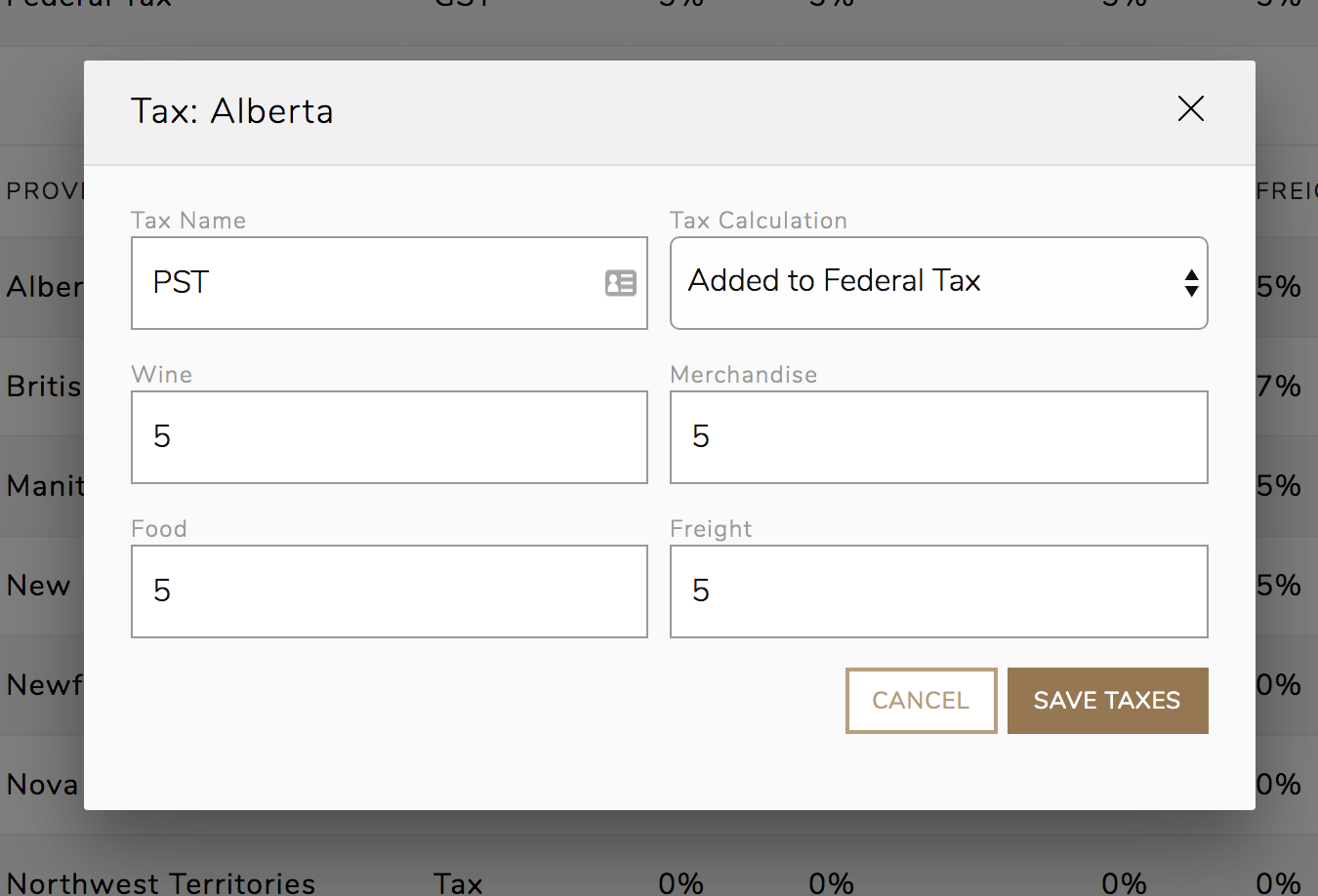 Note: For Provinces that use HST, like Ontario, you can update the 'Tax Name' field to be HST and select 'Instead of Federal Tax' from the 'Tax Calculation' drop-down.
The rates you enter for a specific province will be applied to a customer's order when they are shipping to that location.