Using the trash bin in Commerce7.
How to view and search for deleted items in the trash bin and what items can be undeleted.
The trash bin is located at the bottom of the admin panel menu and can be selected from any area of the platform. The trash bin can be used to reference when an item was deleted, however not all items can be undeleted.
Select Trash to view all deleted items, including the title, the type and date it was deleted. Search the title of the item you are looking for or use the filter tool to select a date range.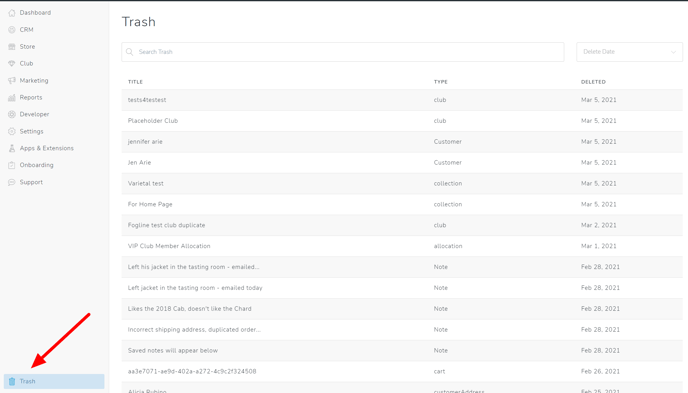 Select the item to review the details.
If the item can be restored there will be a Undelete button at the bottom of the pop up page. Once you select Undelete, check the area of the platform to ensure the item has been restored.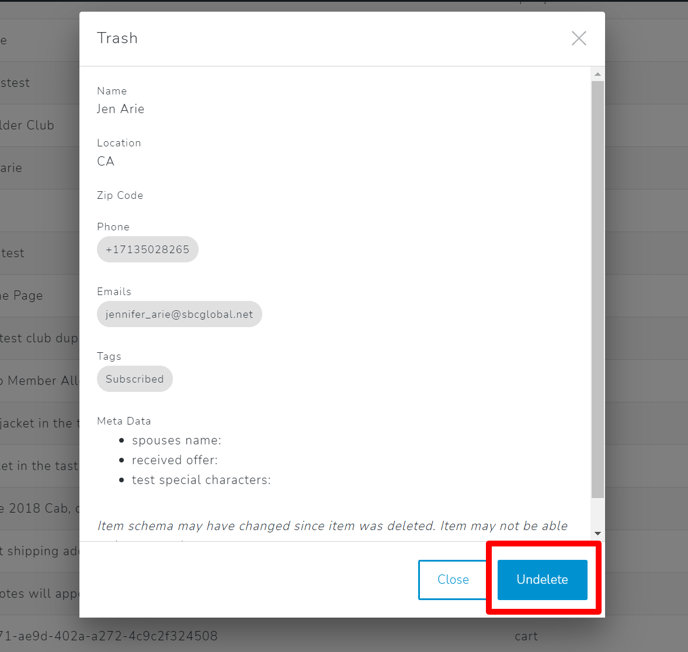 Restoring and undelete options are not currently available for all items and the option to Undelete will not appear for items that can't be restored.