Setting Up Your Website Messages.
Commerce7's front end widgets come with a number of default messages. For example, our cart widget comes with default help message.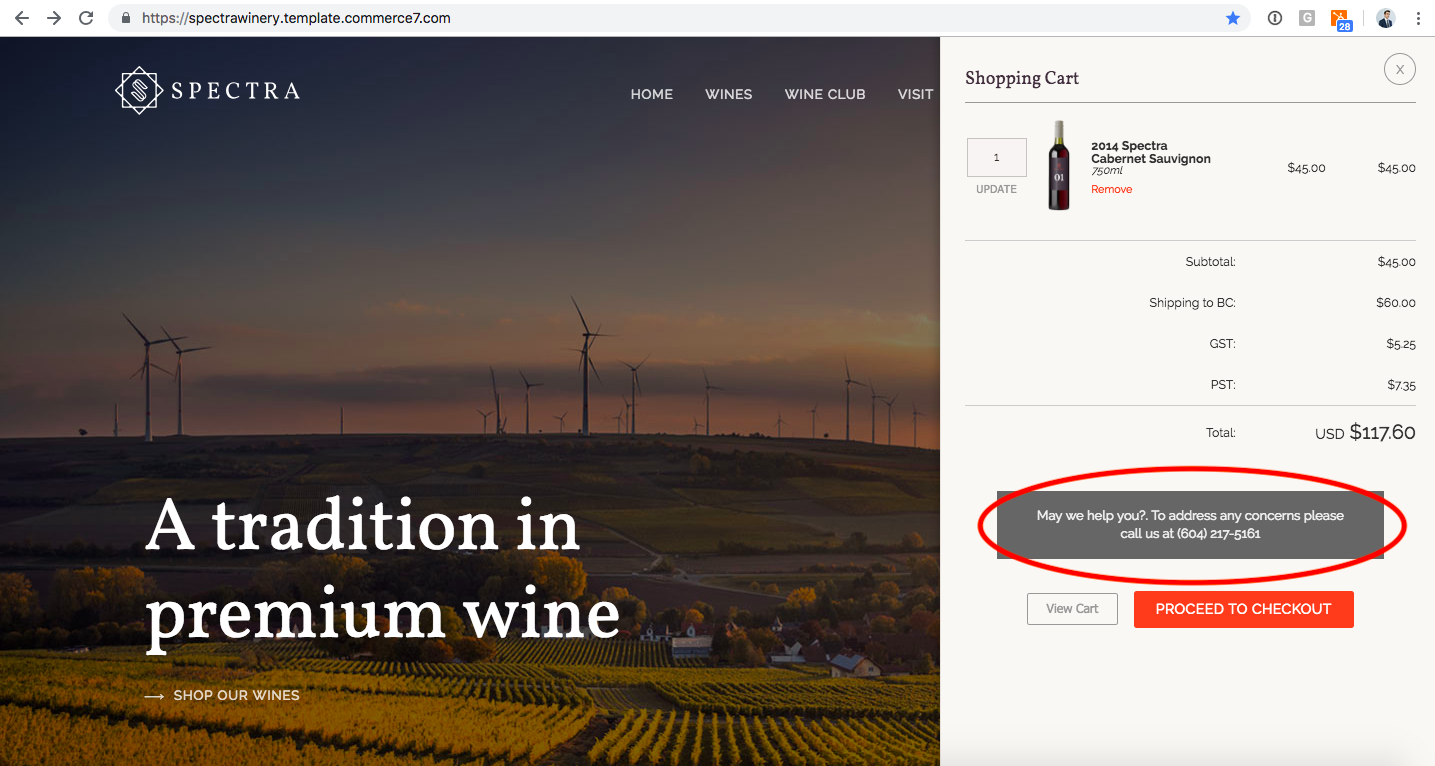 You can find all Commerce7 website messages by navigating to Settings > Website Messages, in the admin panel. Here you will find a list of all default website messages.
Every message can be edited. You cannot add additional messages.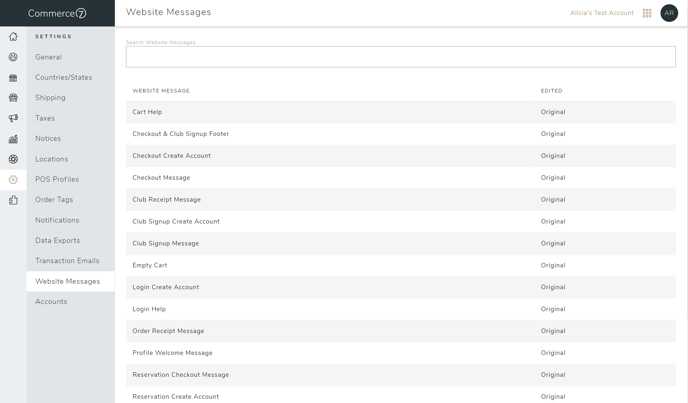 To edit a message, simply click on it. You can edit the content displayed in the message using the built in wysiwyg editor.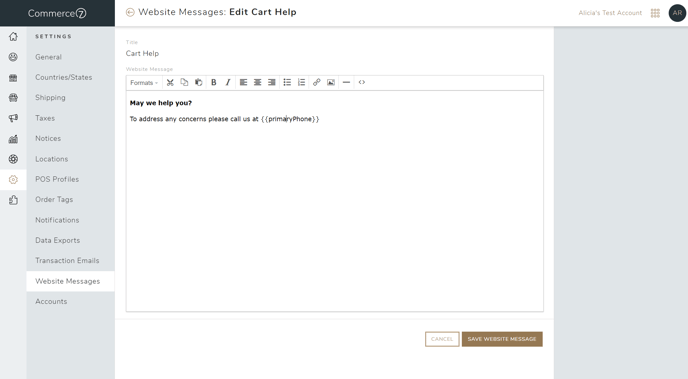 Your designer can further adjust the formatting/design of these messages through the CSS.