Refunding Orders
Only orders that have been paid can be refunded. If an order has been paid, it can be refunded by clicking the "Refund Order" button located in the top right corner of an order page. The option to have multiple refunds is available as well (partial > full).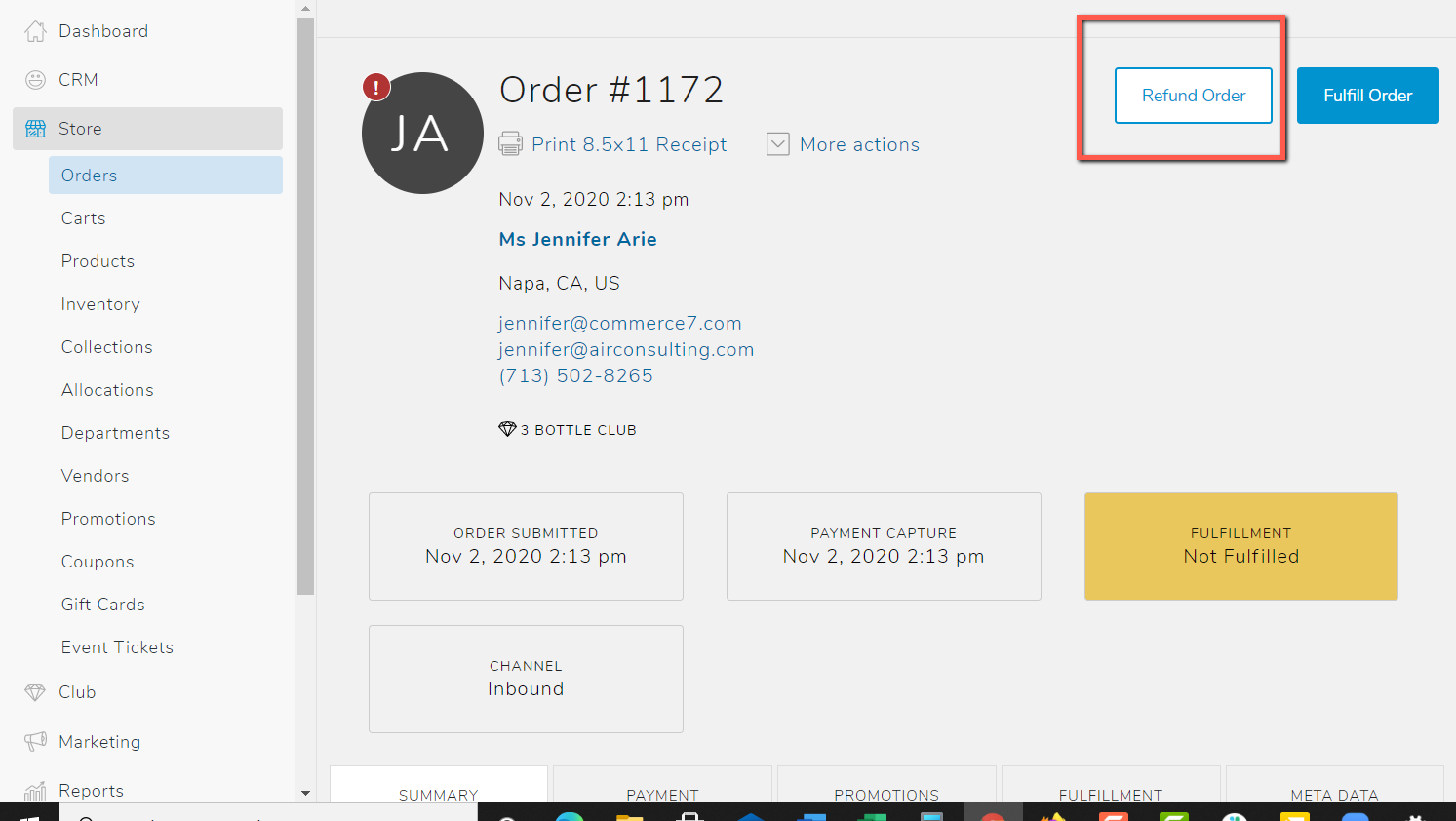 Note: If an order was completed/paid outside of Commerce7 it cannot be refunded.

Clicking the "Refund Order" button will take you to the refund page. Here you can select the edit icon on the items in the refund list and change the quantity of an item or the dollar amount being refunded. You have the option to return item to inventory with the checkbox below (inventory will return to Available for Sale in inventory).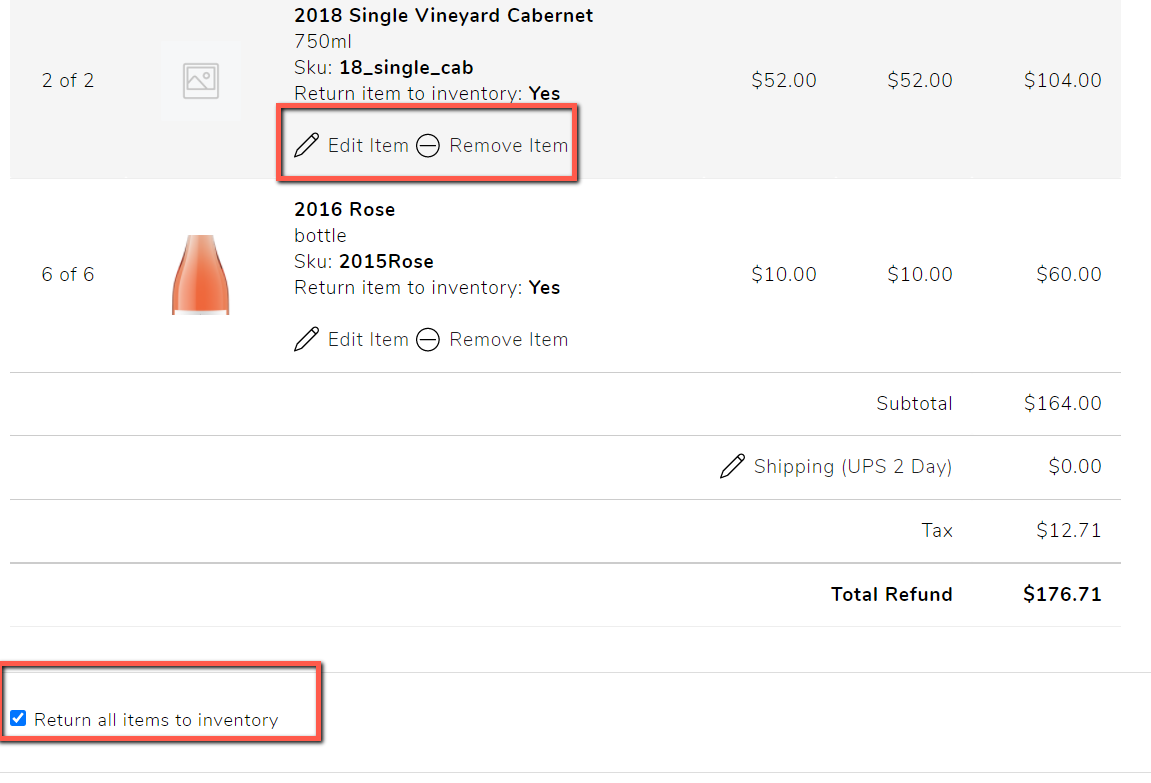 Selecting the edit icon an items in the refund list to change the quantity of an item or the dollar amount being refunded. You can also change the inventory location that you want to refund the item back to.
After changes select Save Item.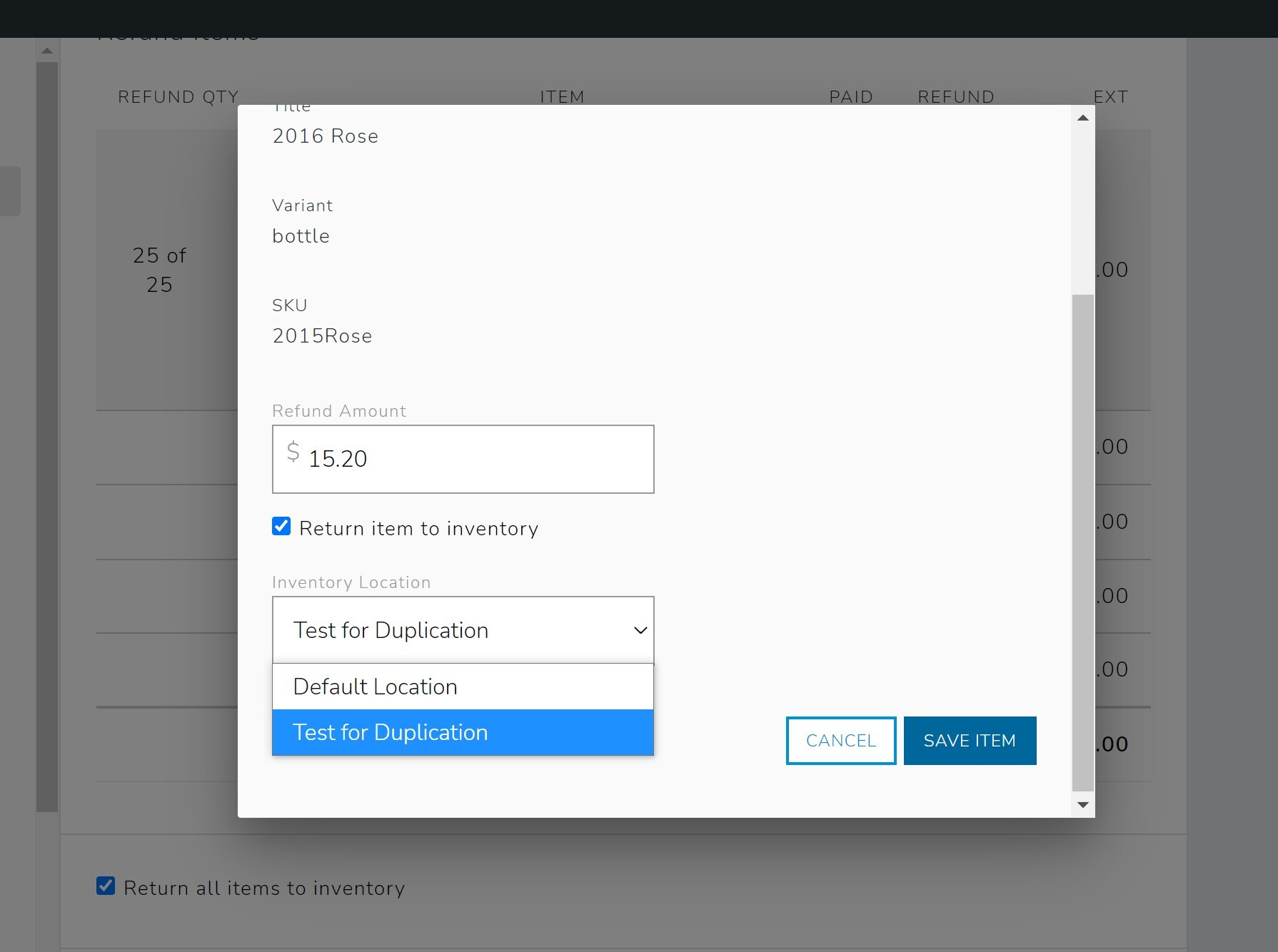 You can also remove an item from the refund list to prevent it from being refunded with the rest of an order.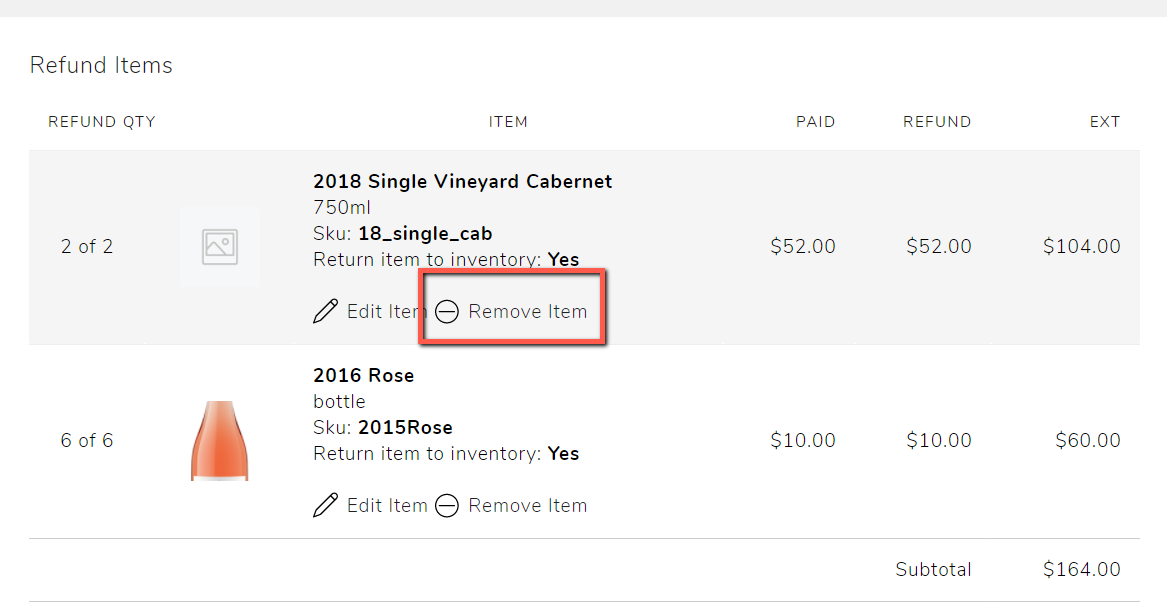 If you only want to Refund Shipping, you will need to click Remove Item on all the products in the refund cart.
When you are ready to complete the refund, click the Process Refund button located on the bottom of the page.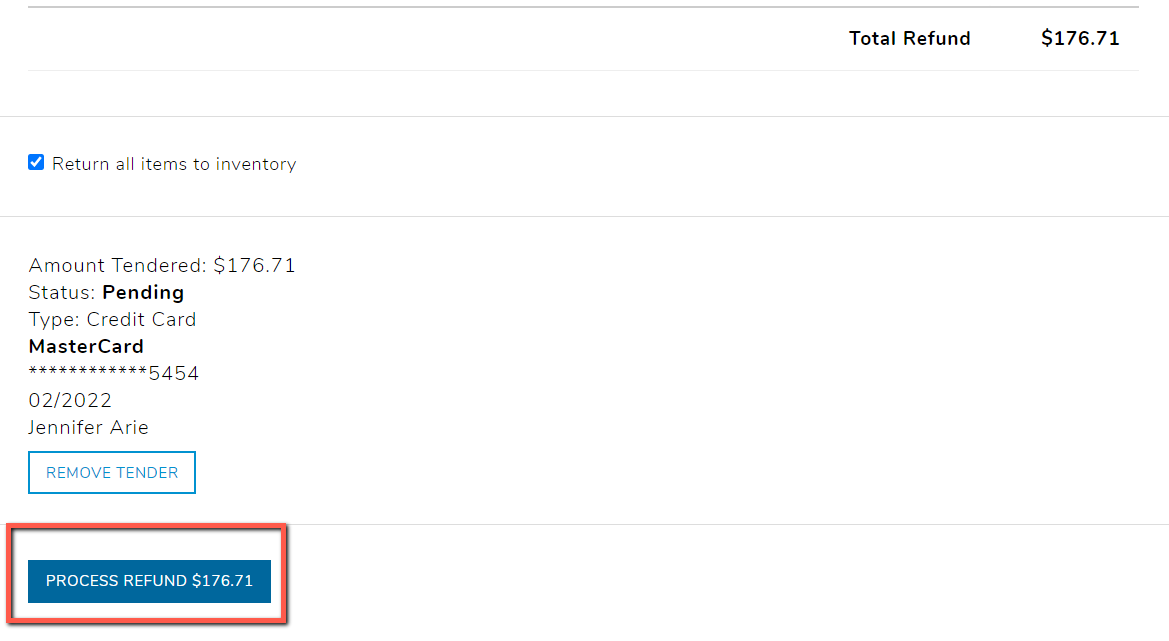 If you want to process the refund with a different tender type, click Remove Tender, you'll then see a button to Add Tender. Once the new tender is added, then click Process Refund.
The option to refund the tip portion is only available if the order was processed with Commerce7 Payments. If the order wasn't processed with Commerce7 Payments then the tip portion can only be refunded directly through the gateway. For more information read out documentation on Refunding Tips
If the original order no longer requires fulfillment, you can change the fulfillment status to 'No Fulfillment Required.'
Review How Do I Manage Refunds in ShipCompliant here.