POS - Shipping a Tasting Room Order.
If a customer in the tasting room wants to ship their order home, you can easily mark the order for shipping straight from the POS.
Click the "Ship Order" button. Pass the POS device to your customer and have them either select an address on file, or enter in their shipping address.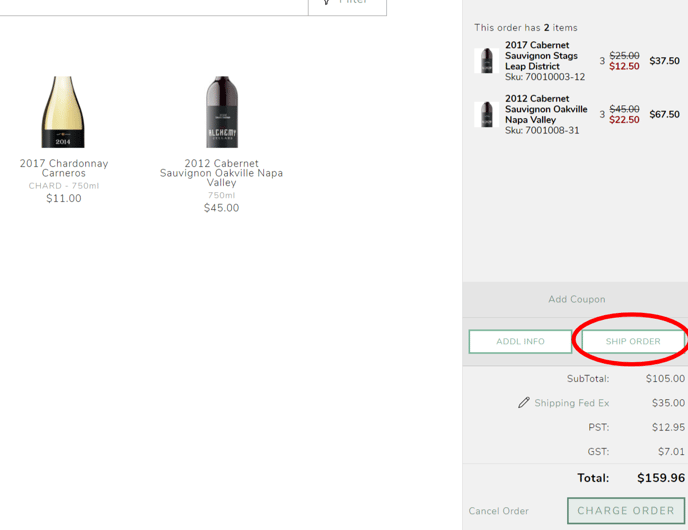 After they have selected their address, they will be prompted to optionally write a gift message.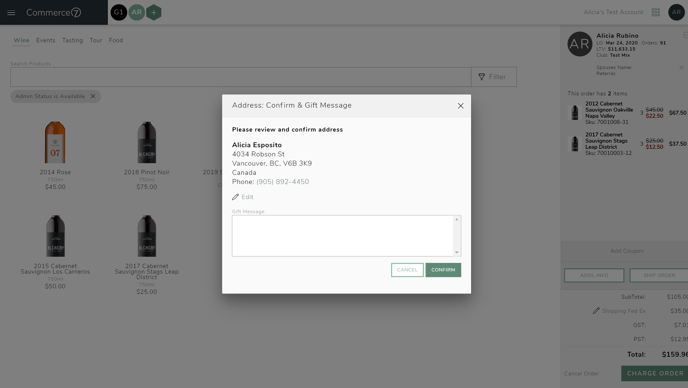 After entering a gift message, the customer is prompted to pass the device back to the staff member.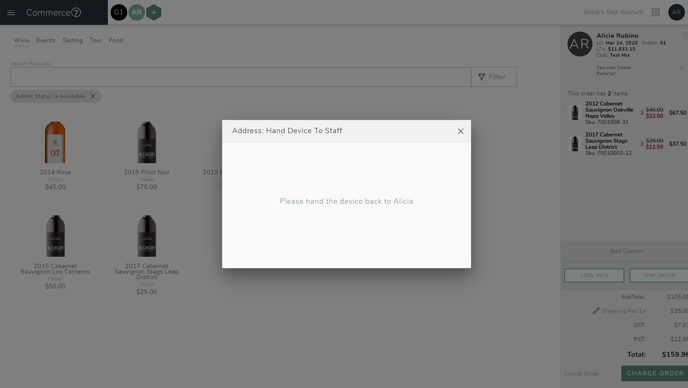 The staff member can configure the shipping rates, override the shipping rates, enter a requested shipping date and optionally enter in shipping instructions. Afterwords, select "Confirm" and the order is ready to be shipped.