Personalizations Setup (For Designers)
If you are a winery, please have your designer read through this guide. (Please let your designer set this up for you).
Step 1: Create Personalization Blocks.
To start personalizing the customer's online experience on your website, create a personalization block. This can be done by first navigating to the Developer section of the admin panel, and then clicking "Personalizations". You can then click "Add Personalization Block".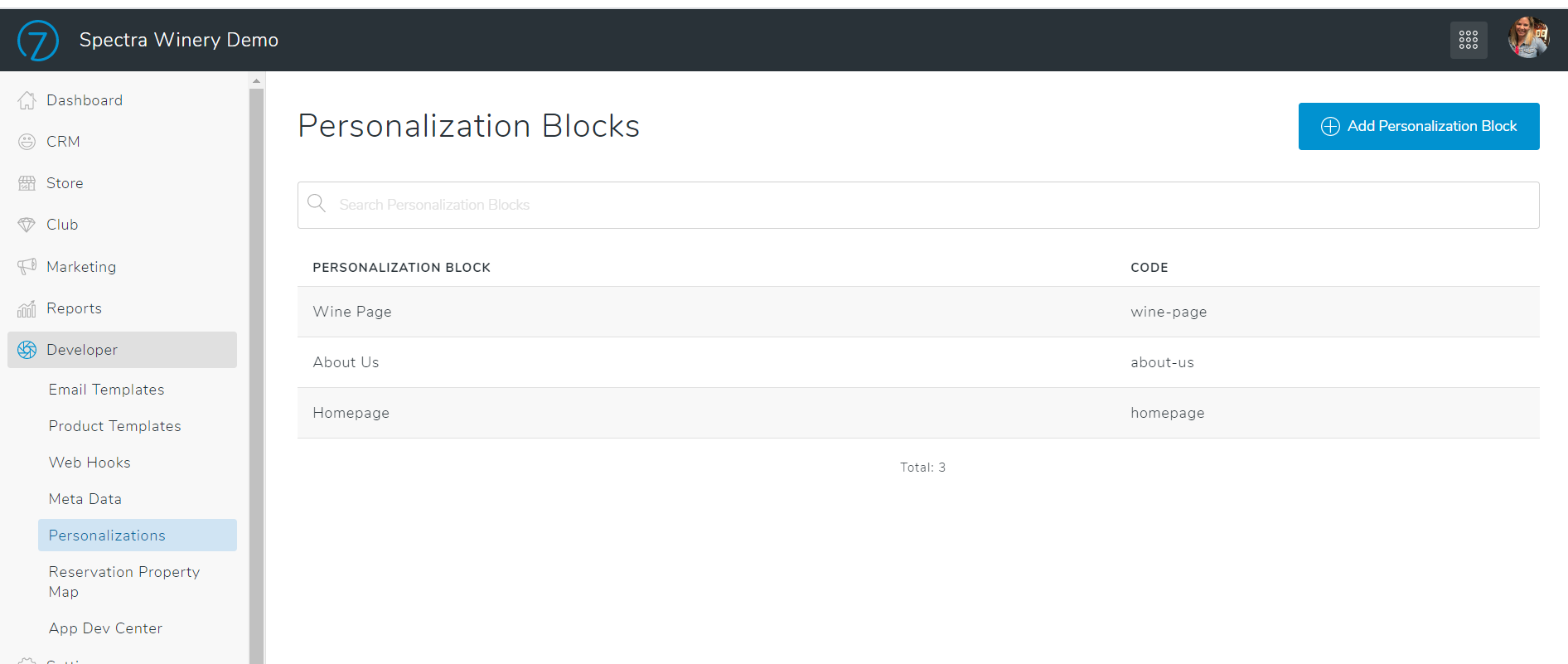 Next, enter a title for the block. This title is internal facing (for the winery), so it can be named whatever you want. The "block" you create is going to be placed somewhere specific on the website, so I would recommend naming it after the specific location where it will live on your website, such as "homepage bottom" or "about us top".
The code is what is used by you to place the block on your front end site in the html.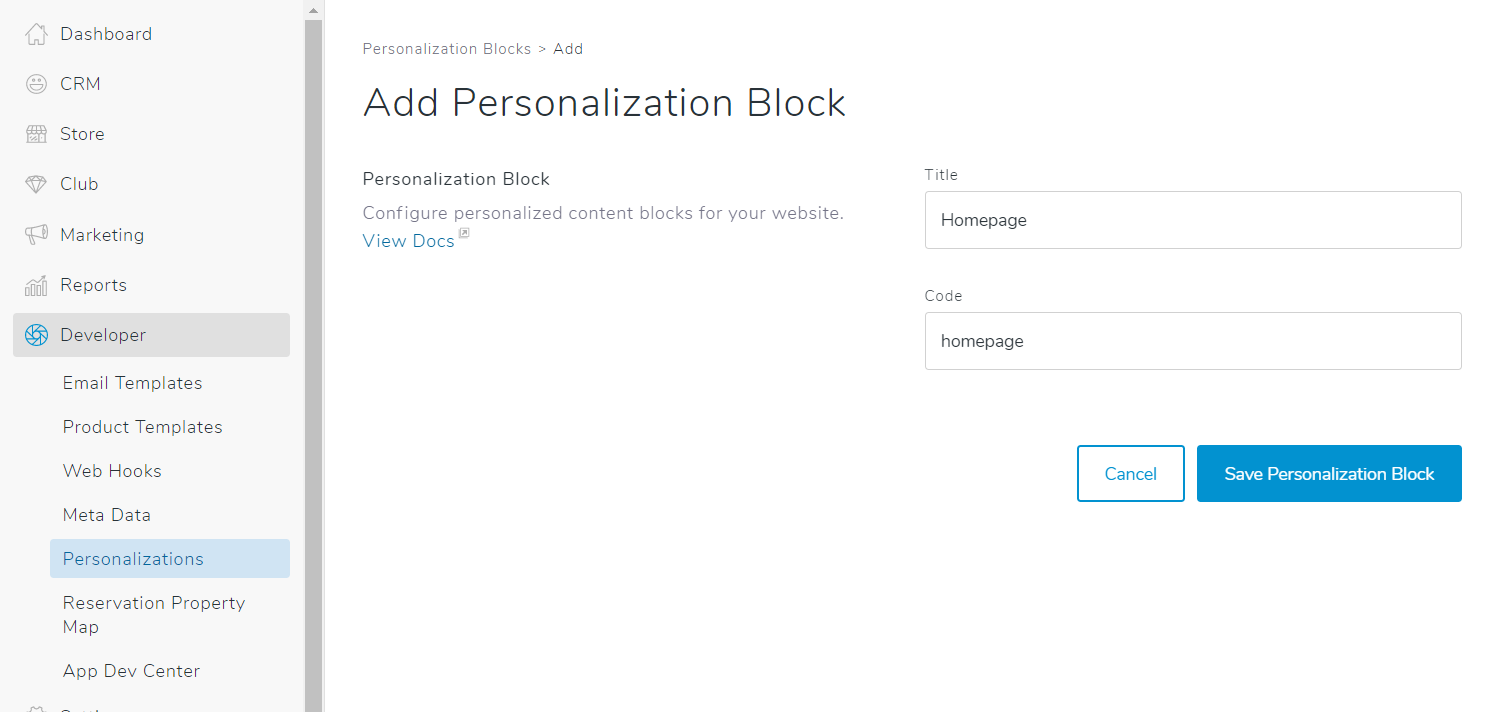 Step 2: Add Personalization Blocks to the Website
Now that your personalization block is setup, plug them into the front end site.
Designers can read about injecting our personalization widgets onto your site here.
Step 3: Add Content to the Personalization Block
To add content to the personalization block, read the guide here.