How Do I Put a Membership on Hold?
To put a club membership on hold, first select a specific club membership from the club memberships page.

Click the "Add a Hold to Membership" button.

Select the dates you want the hold to begin and end, use the drop down menu to select a reason for the club member hold and add comments below. Next, click "add hold".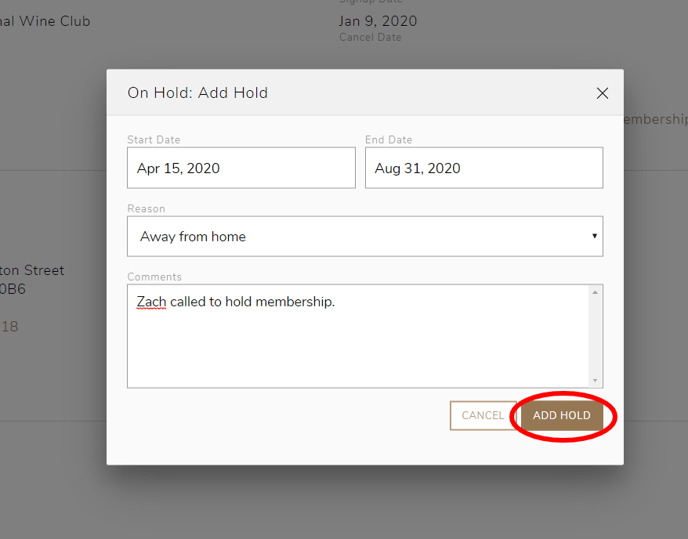 A club membership on hold will be included in a club package, however a club member on hold will automatically be skipped on club packages during processing within the time frame of their club hold.