Filtering and Searching Orders
From the order page you can search and filter to narrow your results when searching for an order.
Searching Orders
To search for an order navigate to Store > Orders. In the search bar you can type:
Order number (partial or full number)
Customer email address (partial or full email address)
Customer First/Last name (partial or full name)

---
Filtering Orders
There are three quick default filters you can choose from to filter orders, they are located at the top of the order page:
Recent Orders will filer the orders from the last 30 days
All Orders will display all orders (displaying the first 50 on page 1)
Unfulfilled Orders will display all orders with an unfulfilled status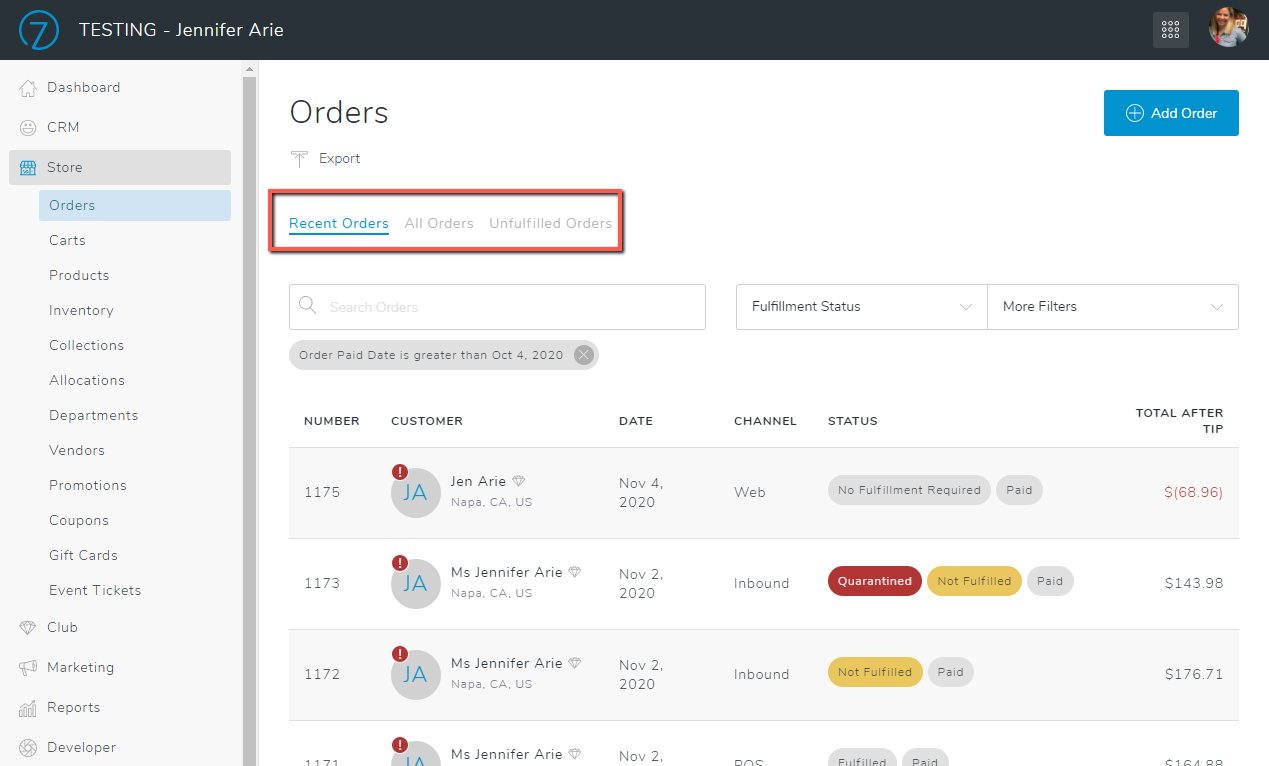 You can also filter orders in more detail, and apply multiple filters at once by selecting More Filters.