How to Filter Orders.
There are two default filters you can choose from to filter orders. these default filters are located on the top of the orders page.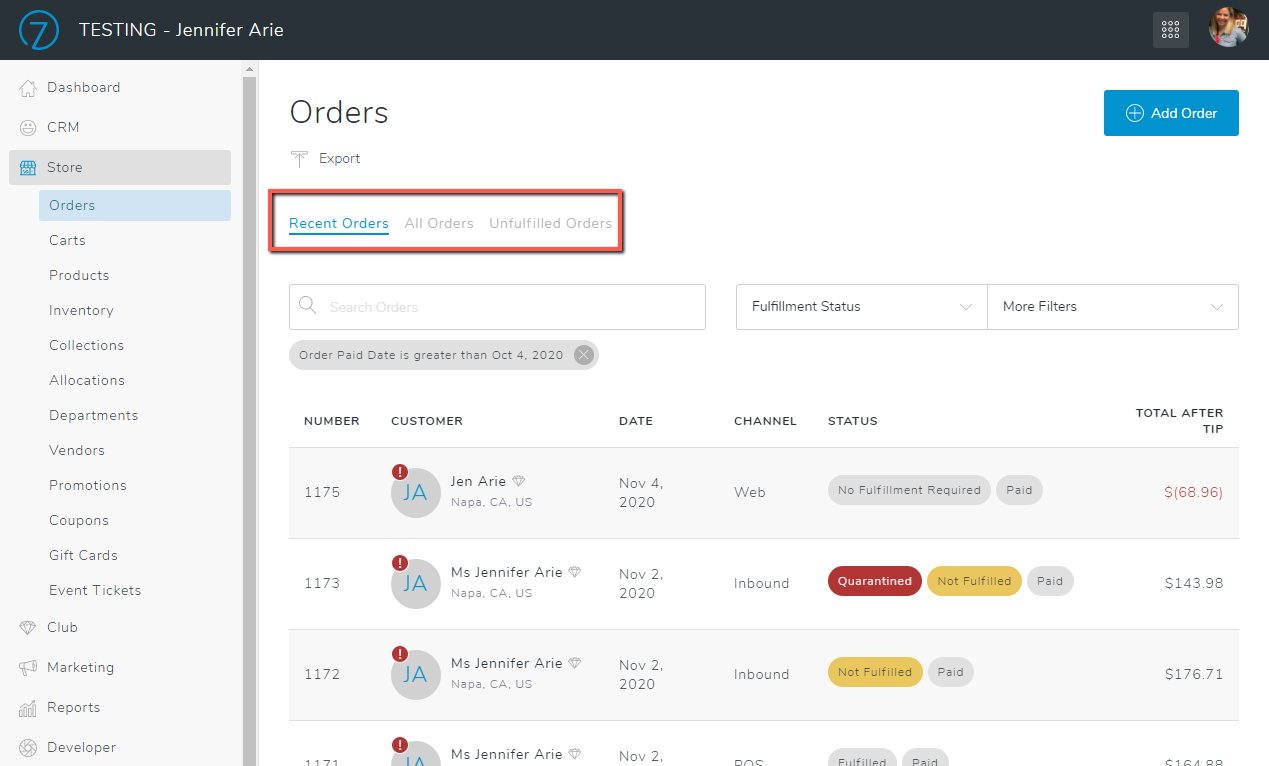 You can also filter orders in more detail, and apply multiple filters at once. Do this by clicking the "filter" button on the right side of the screen.