Exporting Orders
Order Export
To get started, navigate to Store > Orders section of the admin, and filter your data is desired.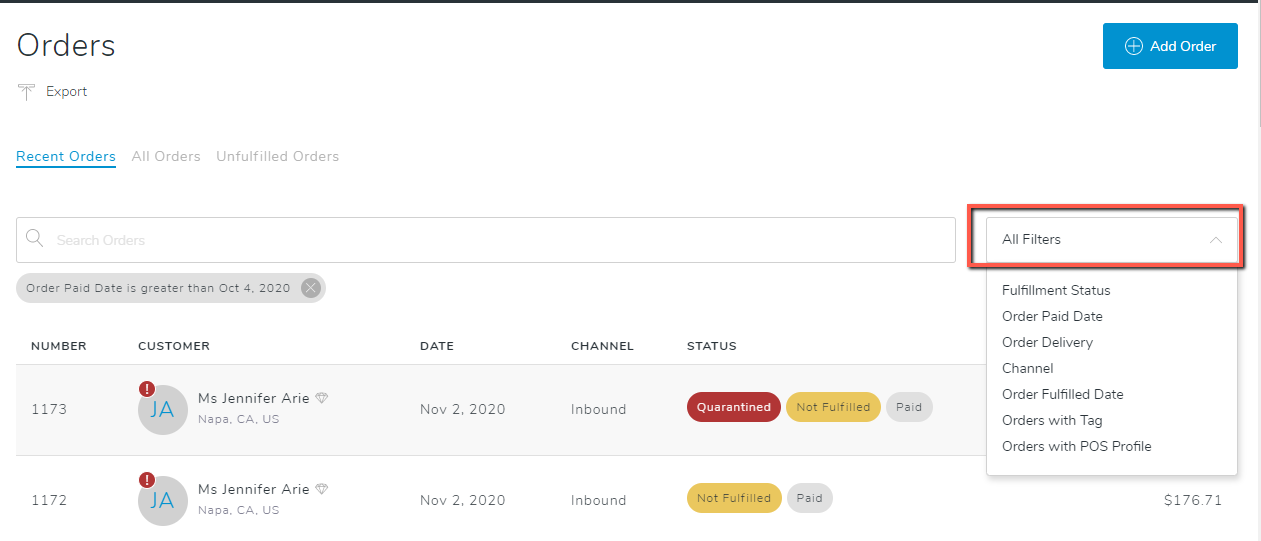 Then click the "export" button.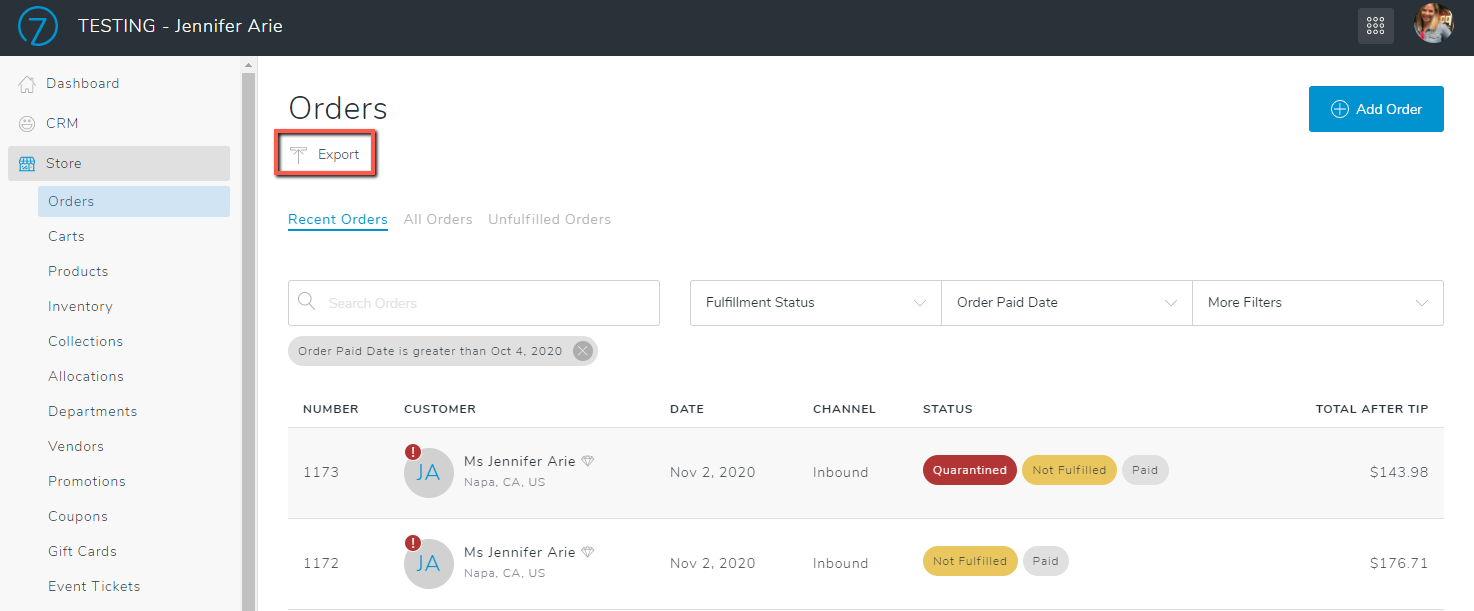 You'll be prompted to select whether you'd like to export the data as you've filtered it, or all of the data.
Note: On an order export you have the option to 'Include Items (Order Details), select this if you want order details in your report.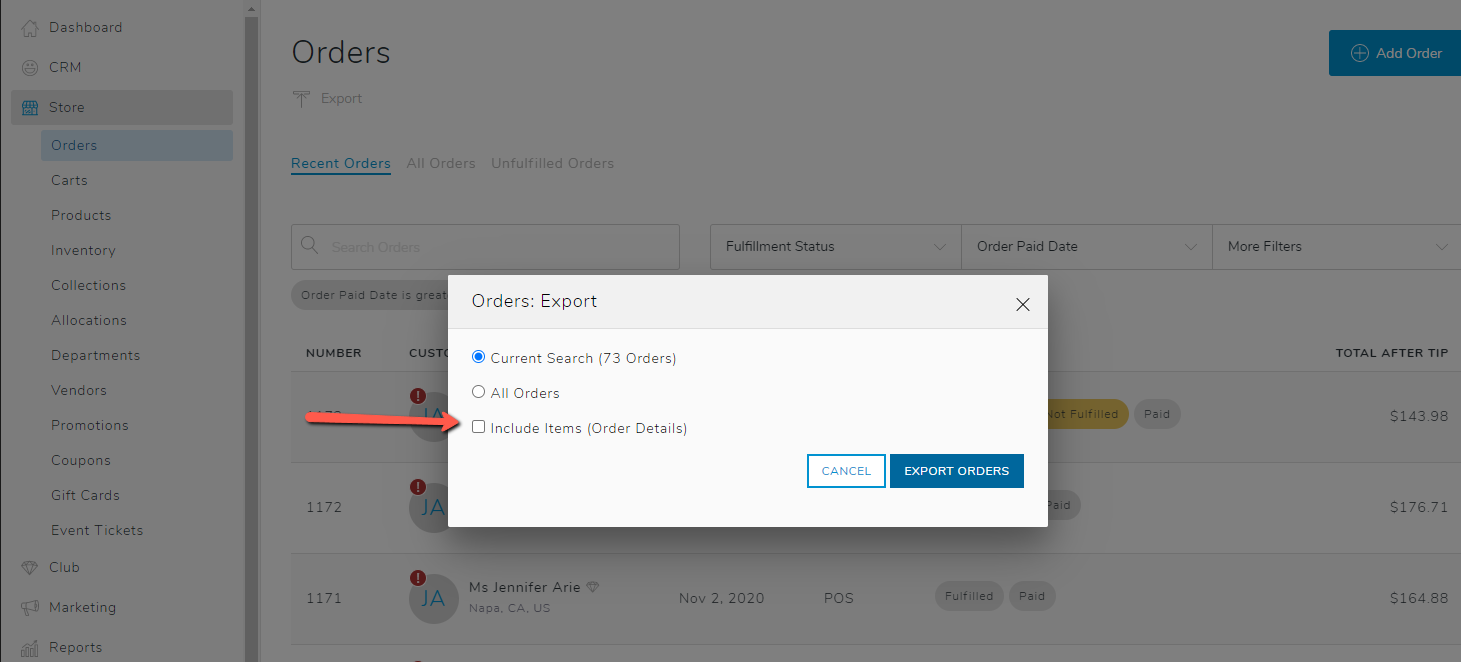 After exporting, a message will pop up alerting you that your CSV file has been emailed to you.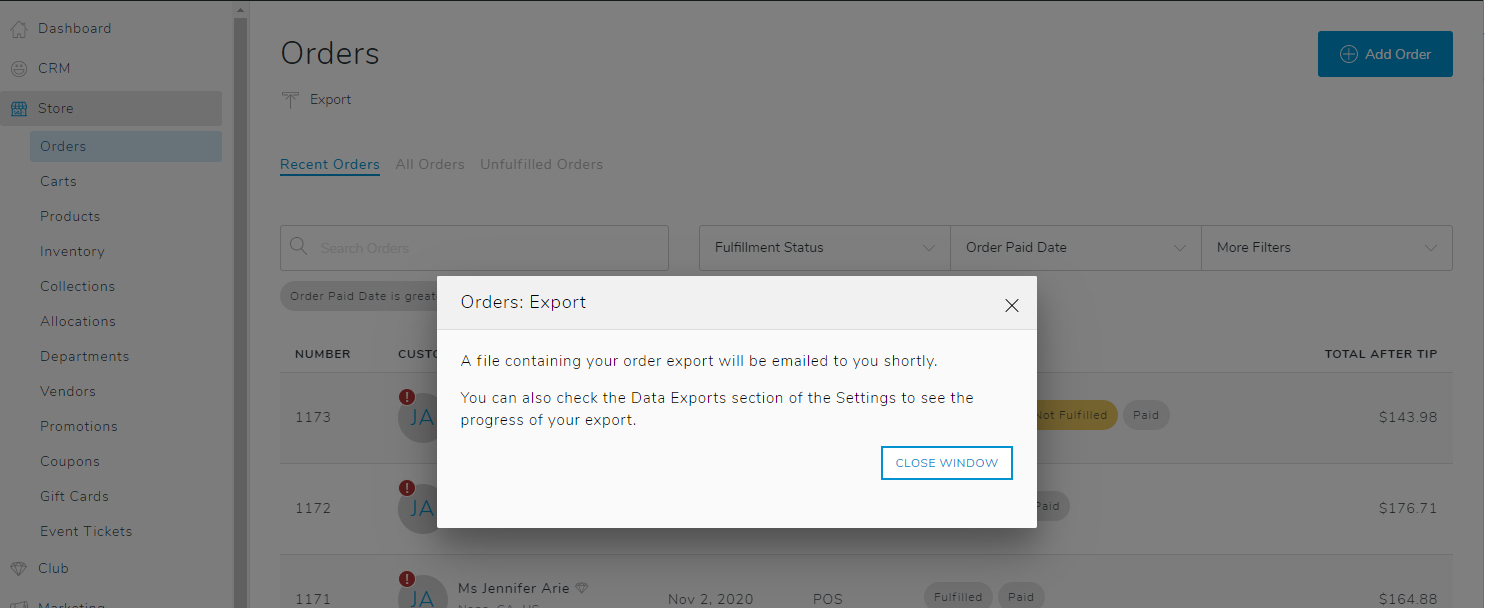 Inside the email, you'll find a button to download your data export.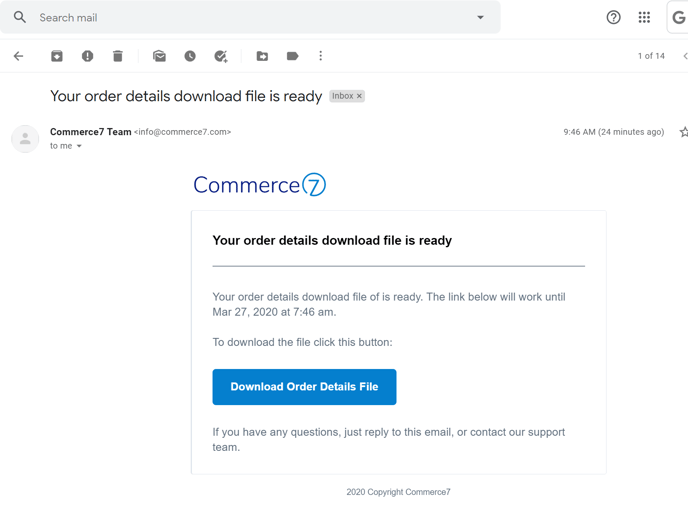 To view your previous exports, navigate to "settings > data exports" in the admin panel. If an export was created within the last hour, you'll be able to download it from this page.