Creating Product Departments
Departments are main groups to separate your products for internal purposes. Departments are primarily used for accounting as they are integrated into sales reports, but they can also be used within the admin panel to configure Coupons, Promos, and Dynamic Collections. Common departments are "Wine" or "Merchandise".
Note that only one Department can be applied per product. If you want to create multiple groupings for your products that are more flexible, Collections should be used instead. Collections can appear on your website and be used on the Point of Sale.
---
Creating a Department
Go to Settings > Departments > Add Department
Add a Title and Code and Save Department

---
Assigning a Department to a Product
Under Store > Products, select a product
On the right-hand side of the page, you'll see a Department field
Select the Department that you want to apply > Save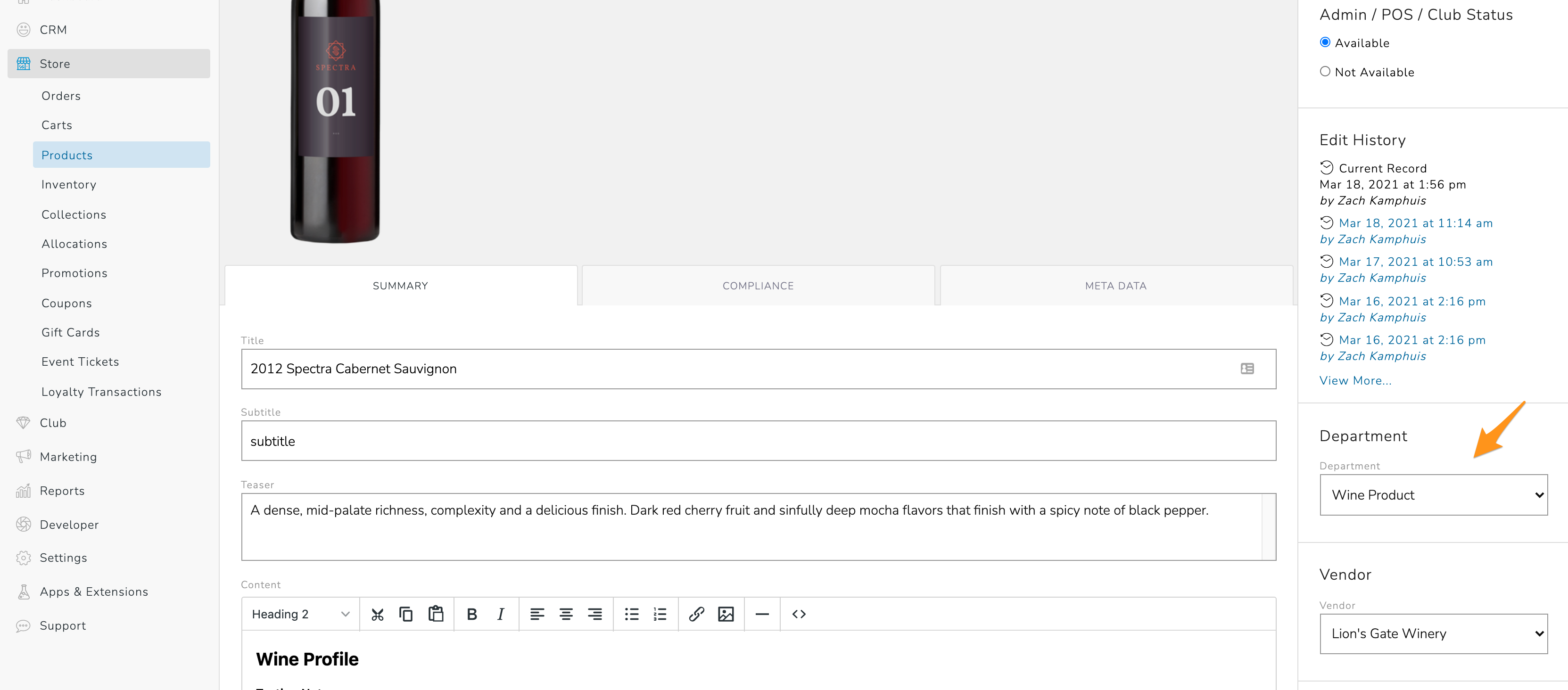 Product Bundles and Reservation Products cannot be assigned a Department