How to setup Departments?
Department is a label you can put on your products. You can use departments to configure your Dynamic Collections, Coupons and Promos. It can also be used to filter your product list and help with department based sales reporting.
You can create a new department by going to Settings > Departments > Add Department > Add a Title and Code > Save Department.

Here is how you can assign a product to a Department you've created: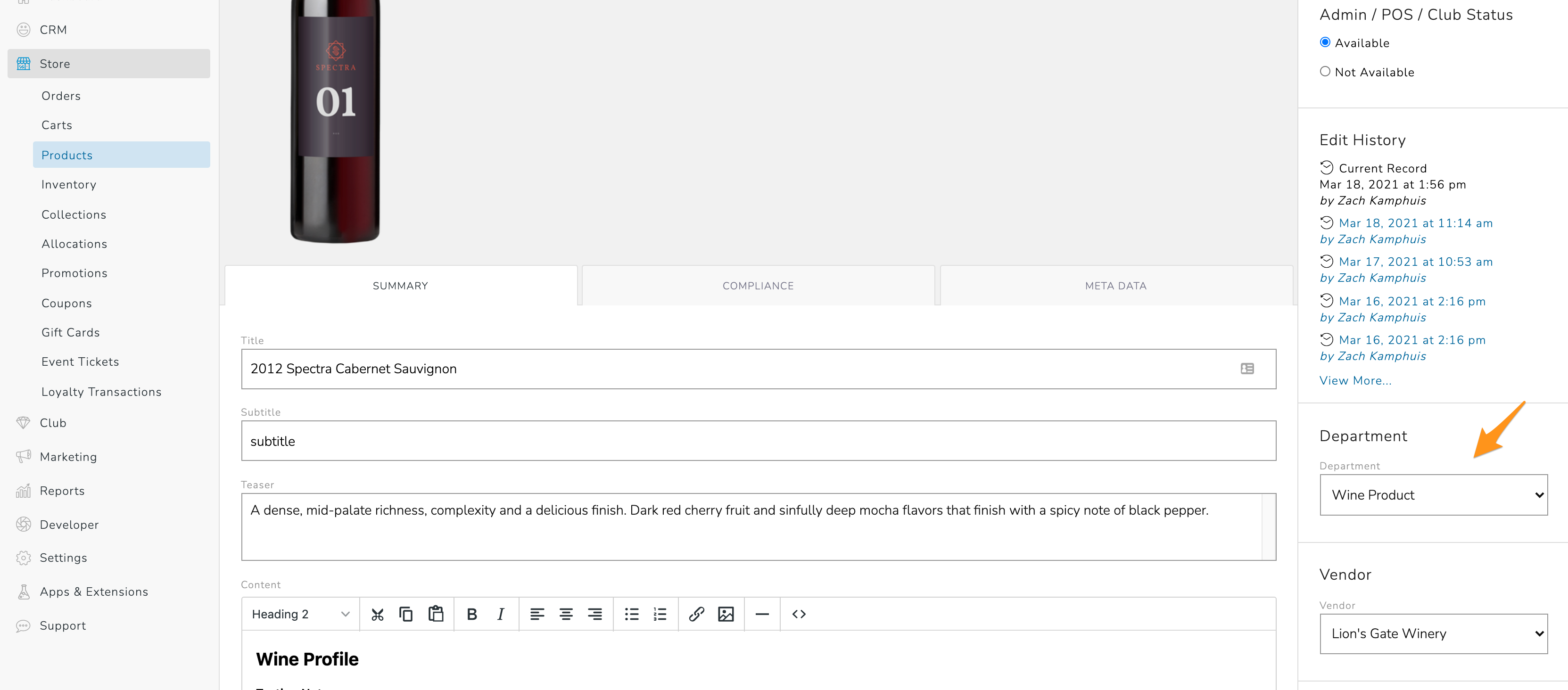 Products can only be assigned to a single Department.
Departments are different from a Collection, more details here.
Product Bundles and Reservation Products cannot be assigned to a Department.