Creating Custom Attributes/Meta Data for an Order.
In Commerce7, setting up meta data is a way to collect data that is relevant to your business. After creating order meta data they will appear on orders and will be included in the order export.
Once you have set up meta data for orders, you can use them as one of the conditions when creating an order tag. Learn more here; How Do I Create Order Tags?
To create an attribute for an order, first navigate to Developer section, then select Meta Data tab. Click Order from the options at the top of the screen and then click "Add Order Meta Data".

Select a title for your attribute. For an example, I'll create an attribute for logging order referral type on orders. I'll title my attribute "How'd you hear about us".
"Code" is just a reference point for doing API calls. You do not need to change this, but you can if you'd like.
Next select your data type. We offer 11 different data types. Because referrals are often created by a few different sources, I'll use a single select check box (radio).
Decide whether or not you want your attribute to be a Required Field.
There is no way to require meta-data to process an order. The Required Field option only matters whenever there are multiple order meta-data, where some are required and some are not. If you do decide to add any meta-data to the order, you have to fill out the Required Fields.
However, you are allowed to not add any meta-data at all and you can still process the order.
Finally you can set the sort order. The sort order determines the order your order attributes will appear in on a order page.
Select "Add Order Meta Data" when you are finished building your attribute.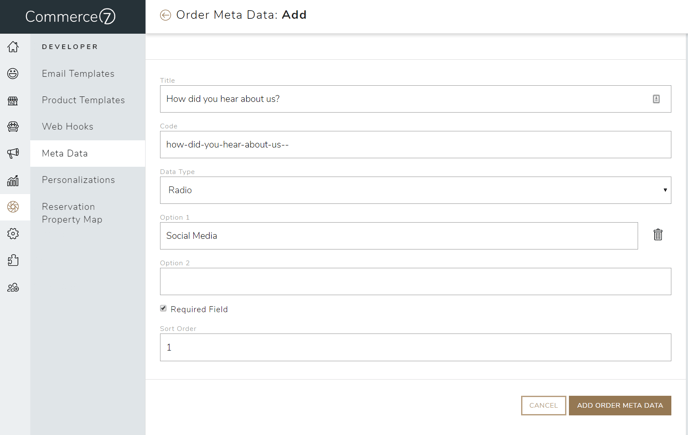 Now You can go over to an order page to test out your attribute.
Order attributes will not appear on the front end. Only on the back end admin panel.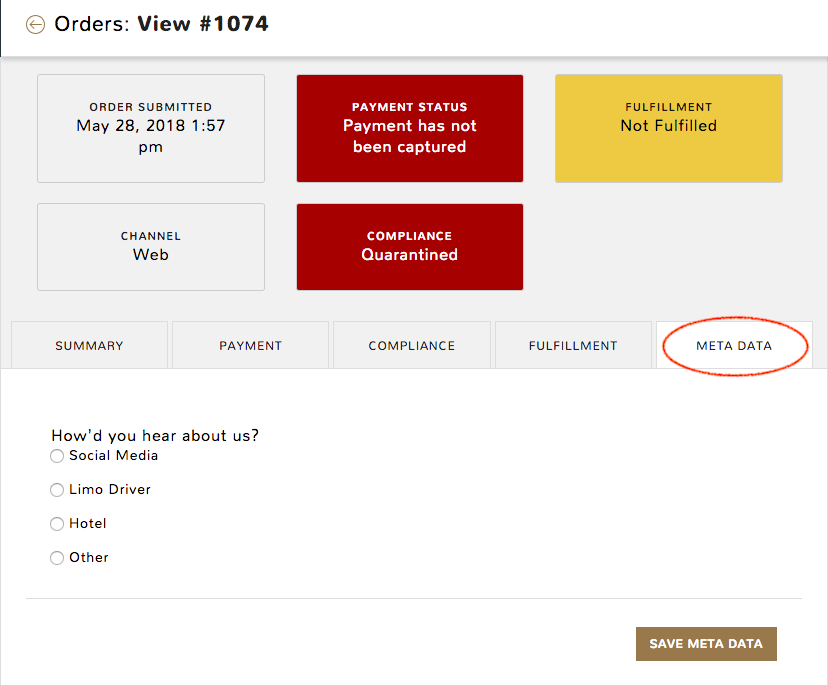 To access order meta data during a POS order, select "ADDL INFO" on the right.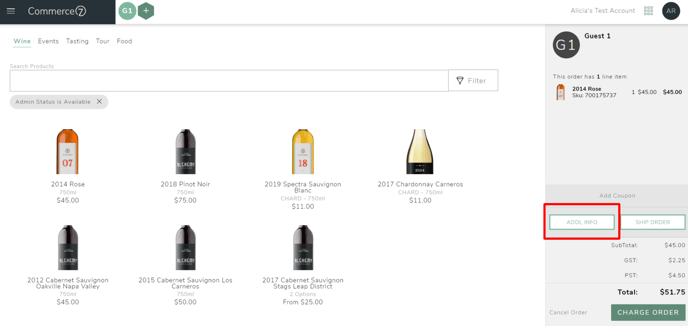 A window will open with all the order meta data you have set up.