Creating an Ad Hoc Reservation.
An ad hoc reservation is a reservation that can be created at anytime, anywhere, with any guest count.
For example, if you have an experience that can only be booked by a max group of 5 people on weekends between 11-3pm, an ad hoc reservation will allow you to book that experience on a Tuesday at 7pm for 10 people. It gives you flexibility above and beyond your preset restrictions.
To create an ad hoc reservation, first navigate to the "availability" section of the reservation module. Then click "Ad Hoc Reservation".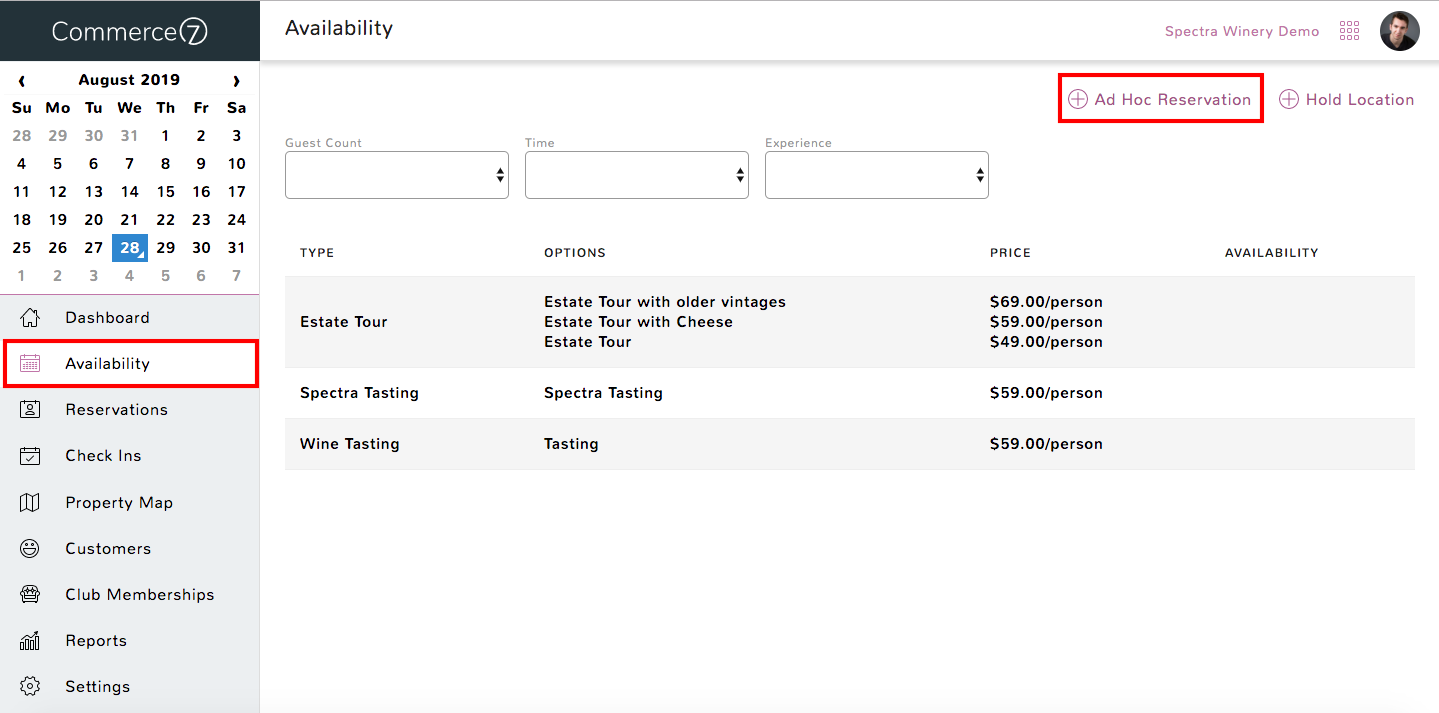 From here you can build your reservation as you'd like.