POS - Adding a pickup order on the POS
In some scenarios, you may need to add a pickup order on the POS. A pickup order is different than a carry out order. A pickup order is for pickup in the future and a carry out order is being carried out with the customer immediately after the order.
Orders made on the POS will default to carry out. You can create shipping orders and pickup orders, but by default, all POS orders will be marked as carry out.
To add a pickup order on the POS, start by creating your order.
Once you have the order created, click More Actions.

From the drop-down, select Ship Order.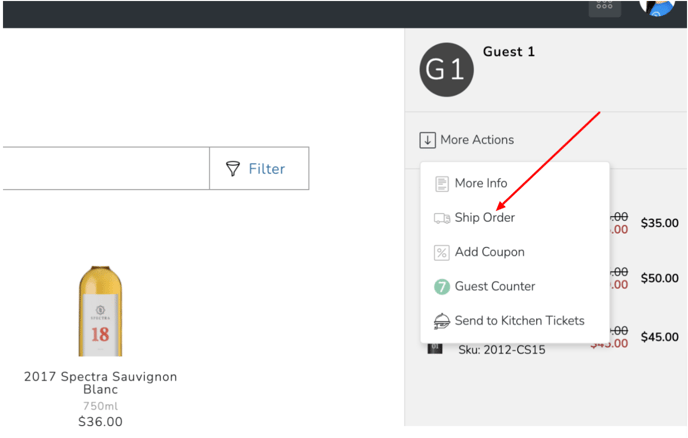 In the next window that pops us, select the option to Set Order as Pickup. Then, fill out the required pickup information.
Proceed with charging the order on the POS.
A POS order can't be split between carry out and pickup. Carry out and pickup orders have to be processed as separate orders in the POS.