Using FedEx Hold at Locations (HAL) Compliantly
If you ship with FedEx (soon with UPS), you can allow your customers to select a Hold at Location instead of a ship-to address when creating a shipping order.
Navigate to "Apps" in the admin panel and click on our ShipCompliant integration.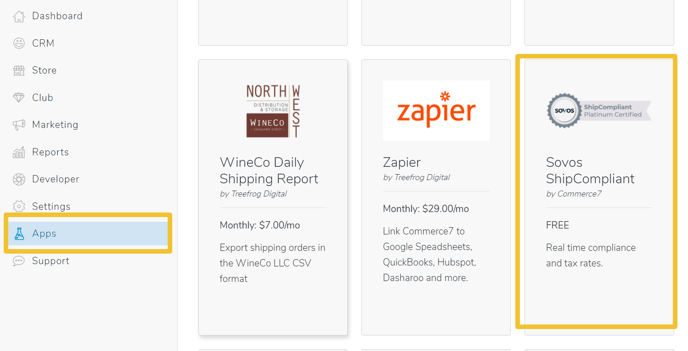 Ensure that the integration is:
set to Active
Carrier Pickup Locations in Checkout is set to "Yes", and then select
Carrier Pickup Location Type select "FedEX Hold at Location"
Make sure to click "Save" when finished adjusting your settings.
Please talk to Commerce7 or ShipCompliant about fulfillment - as not all fulfillment partners in ShipCompliant will take a FedEx HAL or UPS Access Point location.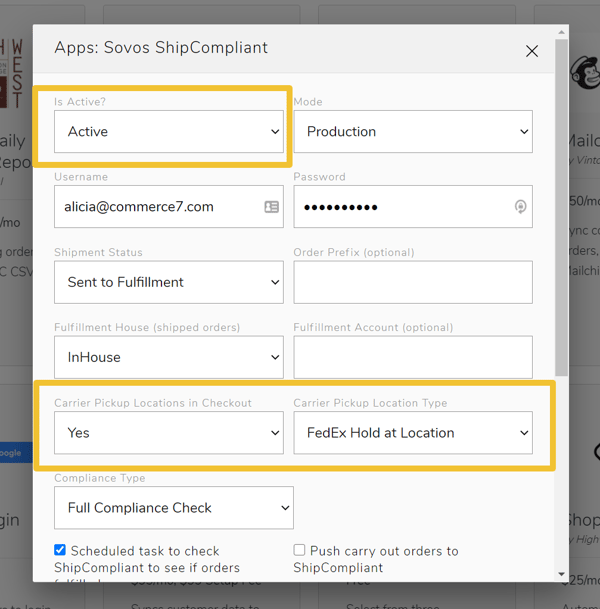 Now when a customer creates an order online, they'll see an option to set a "local pickup location".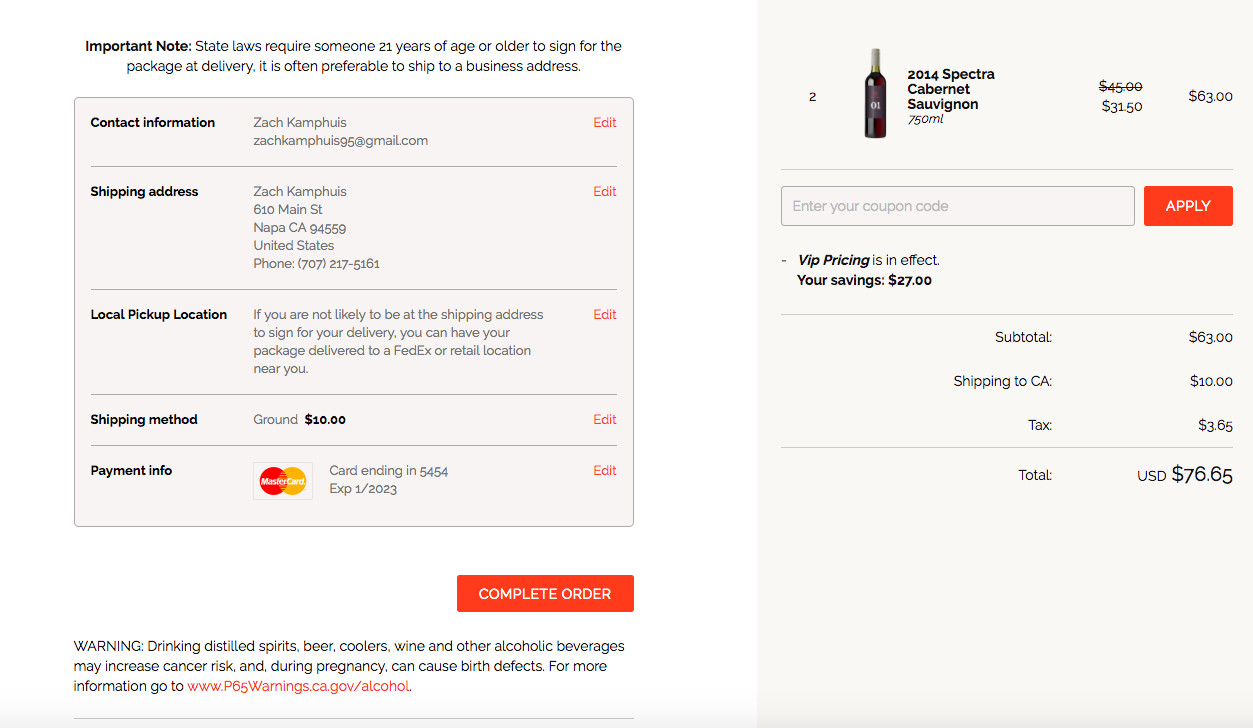 When a customer edits their local pickup location, the 3 closest options relative to their original ship-to address are automatically populated.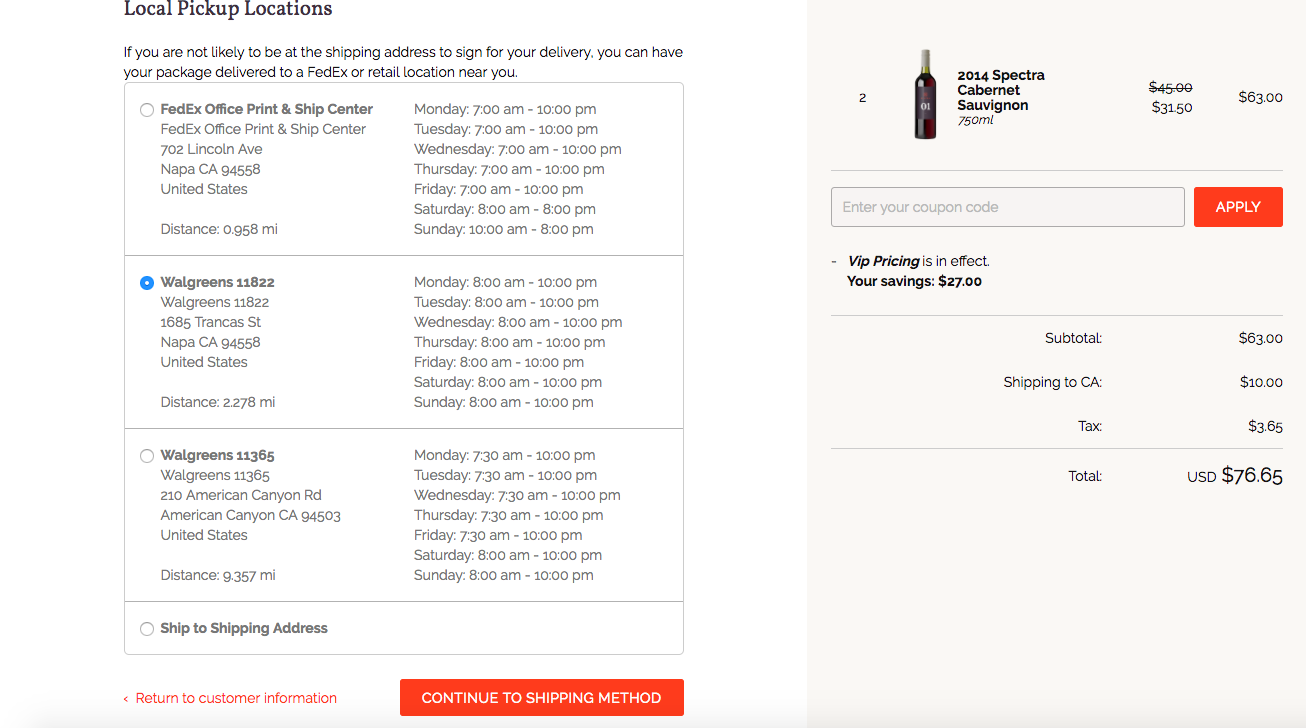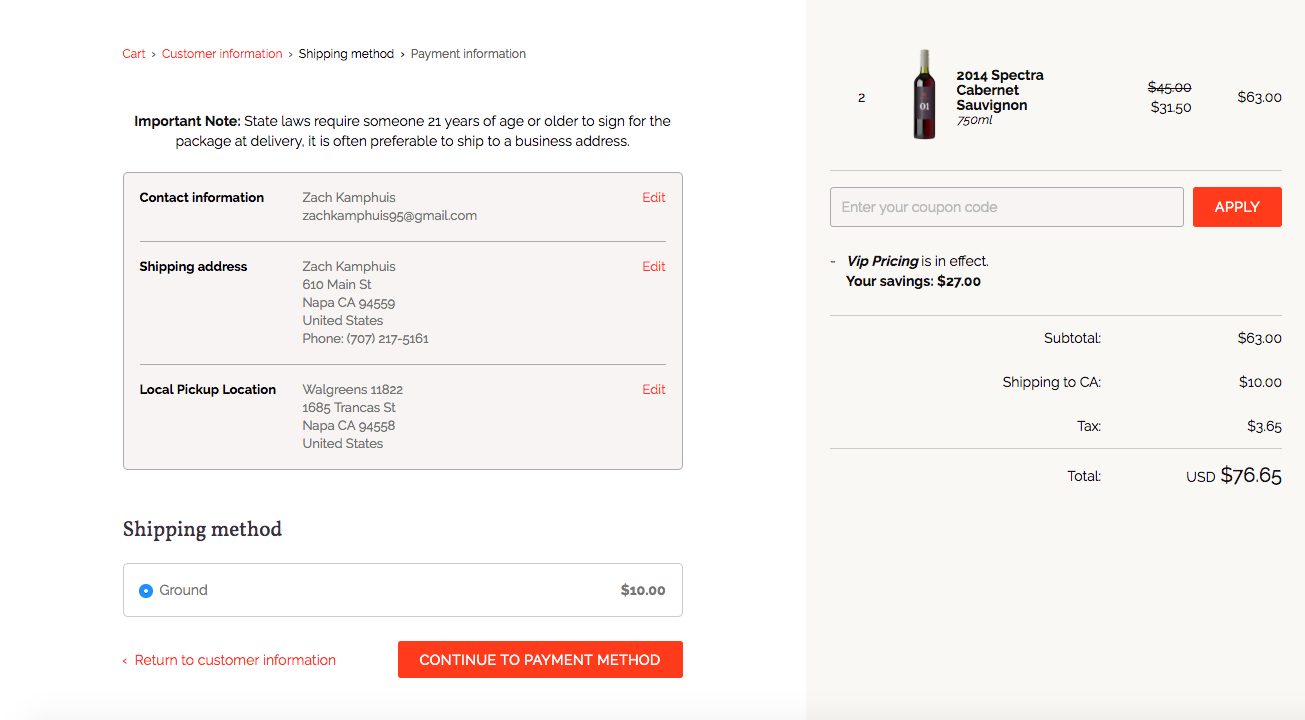 This functionality works on orders created in the admin panel: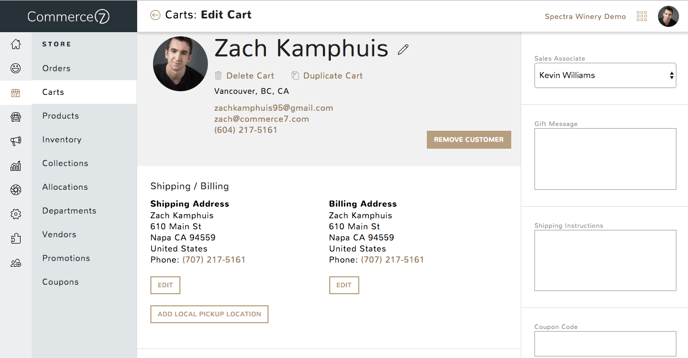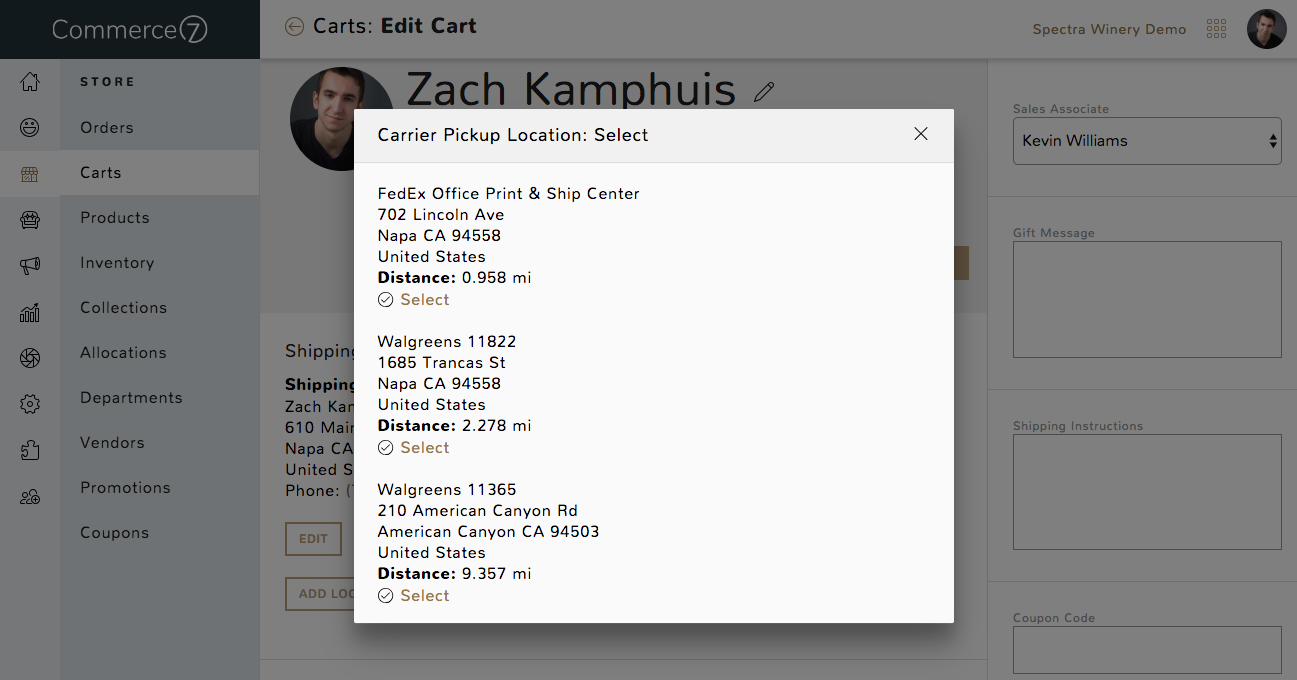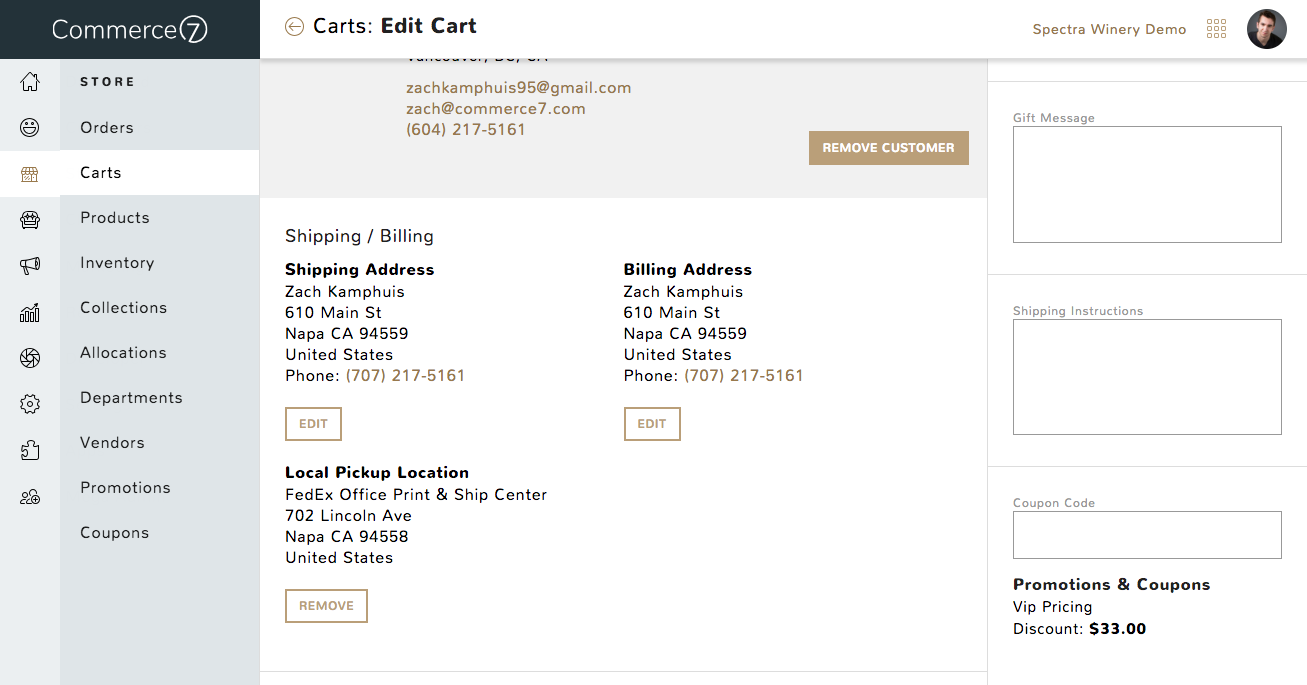 This functionality works in the POS: