How to Control a Product's URL
To control a product's URL, go to a product's page, and scroll down until you find the product's URL. Then click the edit button.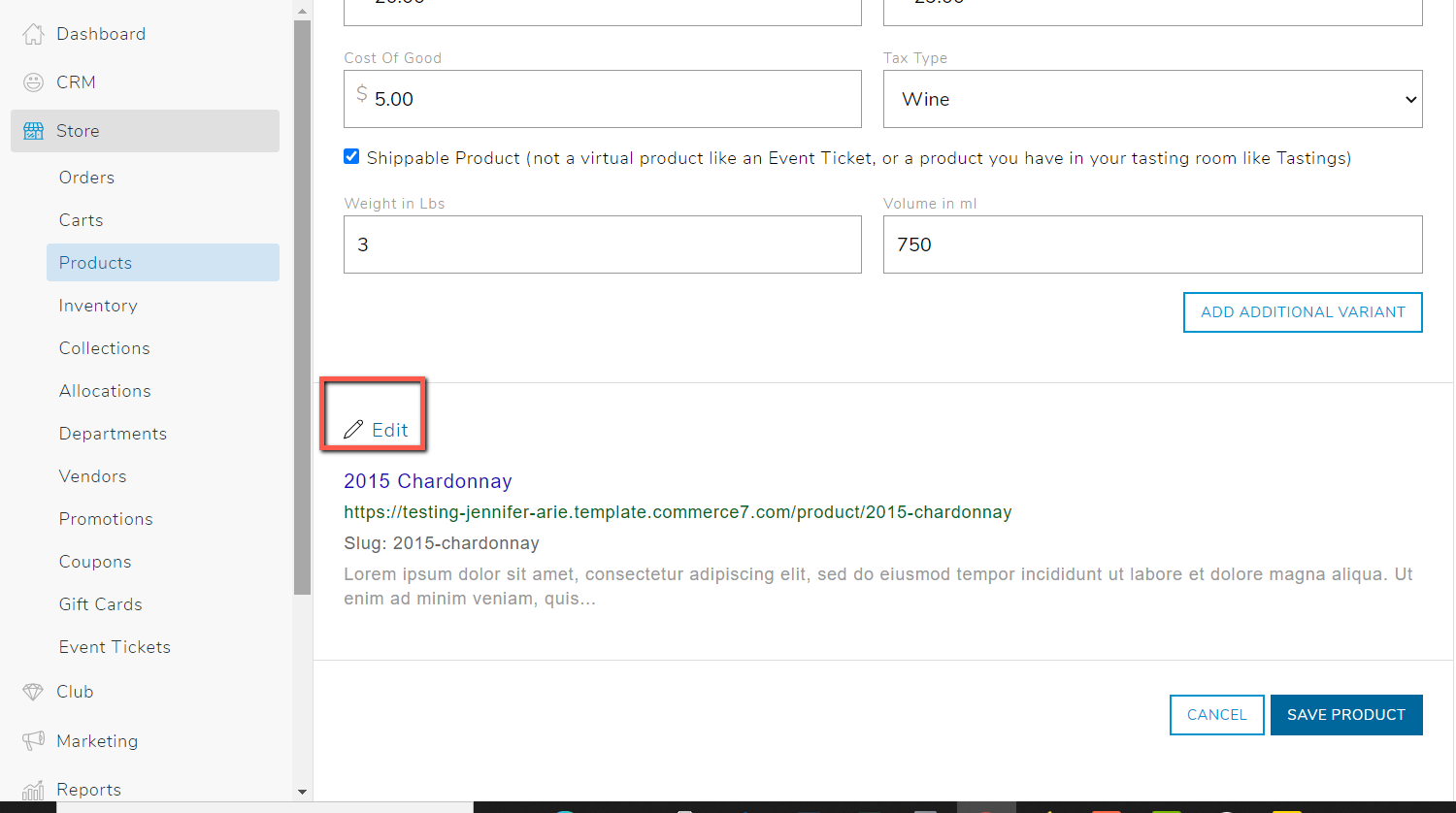 This will open up the edit section, and you will be able to edit the slug - which is the end of the URL. Whatever you enter into the slug field will appear as the end of the URL.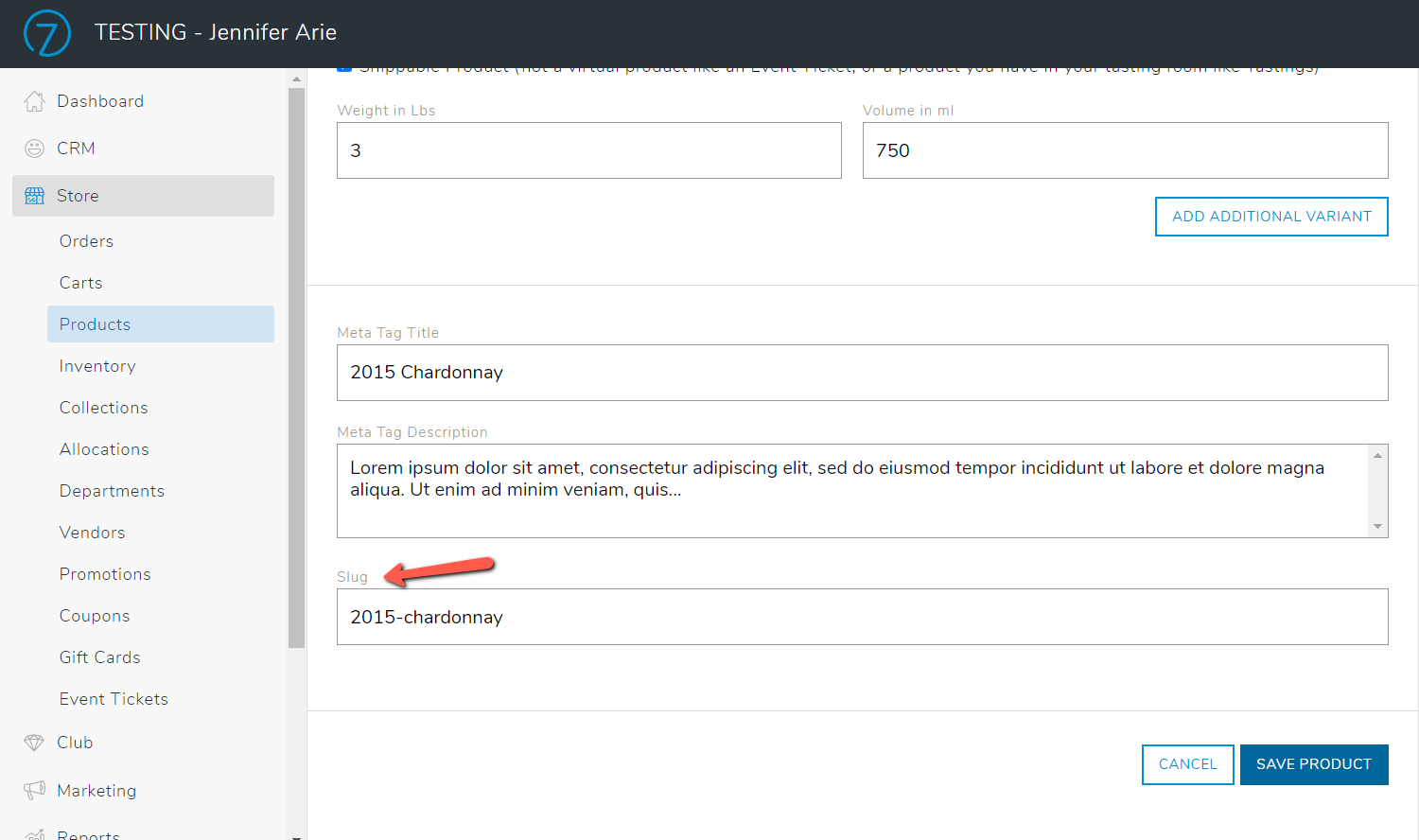 After you have edited your slug, make sure to save your changes by clicking the "save product" button. After saving, when you revisit the product page you will see your updated URL.