How Do I Set Up Staff for Reservations?
In the Commerce7's reservation platform, you can add staff members and their schedules into the system. These are the staff members you can select from when assigning a host to a reservation.
To get started, click Settings > Staff > Add Staff Member.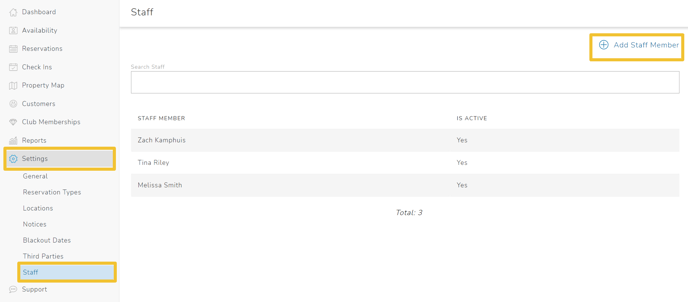 Give your staff member a first and last name, an email address, and check off the box below if they are active or not. Next, specify their schedule, or the hours they'll be working and select save when you're done.