How Do I Set Blackout Dates for Reservations?
A blackout date is a date that a customer will not be able to book an experience on - even though the date would fall into an experience's regular available booking time.
For example, if you always allow tastings to be booked on Saturdays, but Christmas day falls on a Saturday this year and you want to prevent consumers from booking Christmas - you can block the date with a blackout date.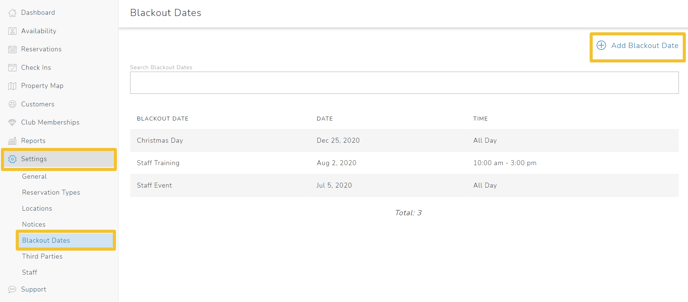 On every blackout date you create - you can specify if the blackout will be all day, or only for a specific period of time.

Blackout dates will appear below the availability list under the availability tab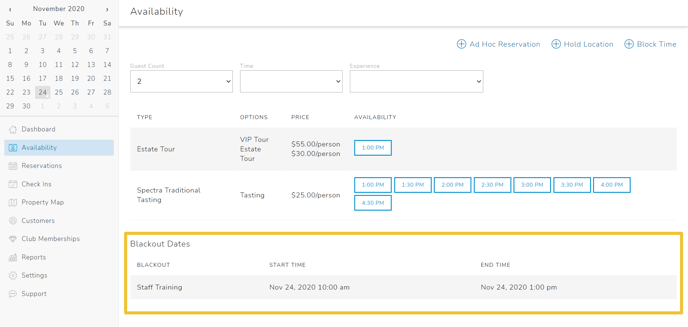 If a Blackout Date is created in the Availability section (Block Time) you can only delete these by going to Settings > Reservation Type > Selecting the Reservation type that was used for the Block Time.