How do I set up Property Maps? (for Designers/Developers)
Setting up a Property Map for a tenant will require three main steps: uploading a floor plan, plotting/labelling where the tables are and creating Locations with those tables.
Uploading a Floor Plan
In the Admin Panel, go to Developer > Reservation Property Map > Upload Image > Select Floor Plan image > Upload.
We would recommend cropping out any areas of the floor plan where there are no tables. The image uploaded should focus on the tables.

Plotting where the Tables are
Once the map image is uploaded, he next step is to plot where the tables are in the image. To do so, we create a JSON object as shown below: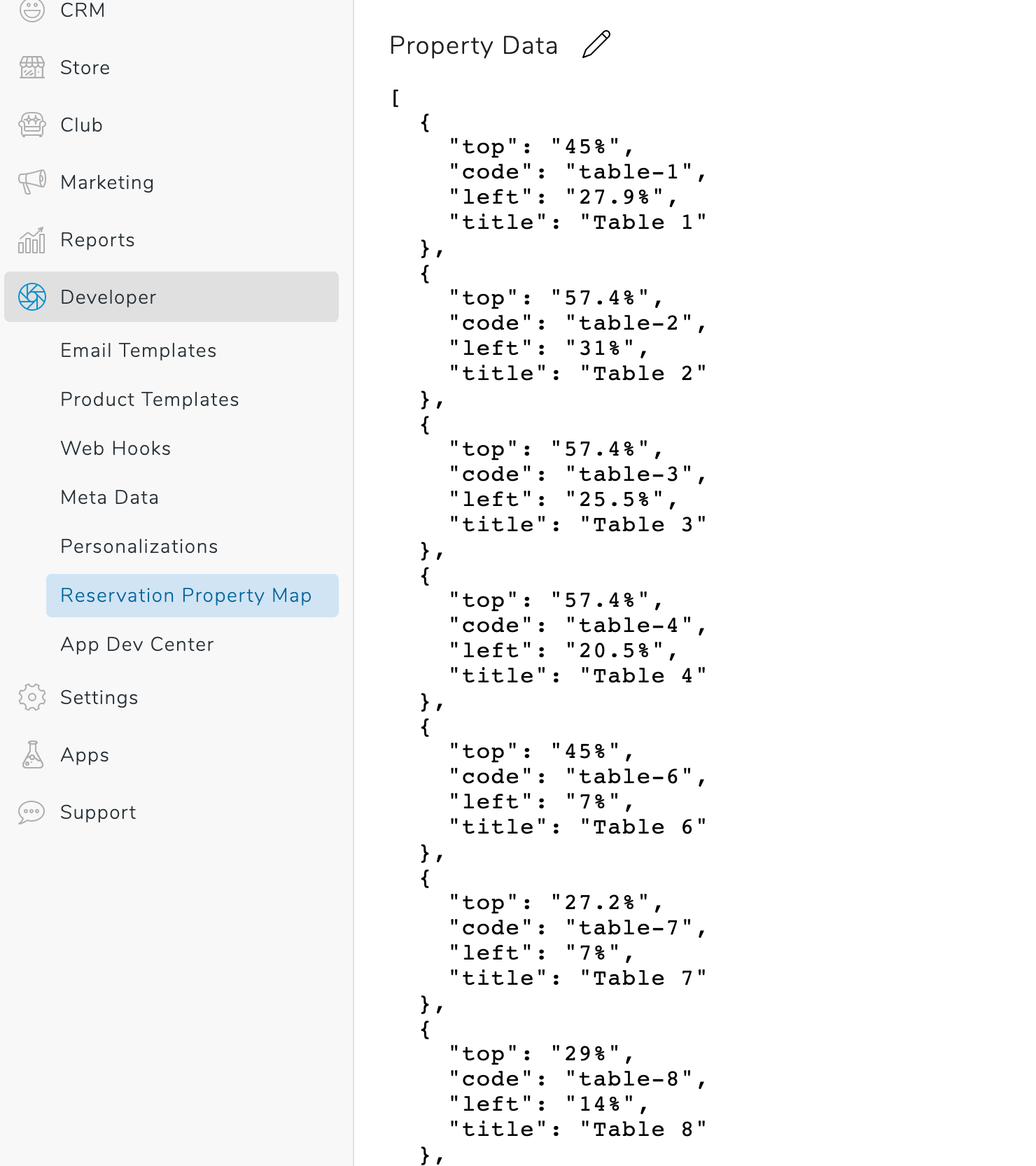 You use the "top" and "left" keys to plot where the tables are. The values for "top" and "left" should be in percentages. In the example above, Table 1 is located 45% from the top of the image and 27.9% from the left border of the image.
Once you have plotted the tables, you want to label them. The "code" and "title" keys can be filled in with any value you like to represent these tables. In general, it's filled with the table numbers.
You will want to create a JSON object for each table you have in the Map.
Creating Locations with Property Map Code
Once your tables are created, you will want to create Locations with the codes. This can be done in the Reservation section, under Settings > Locations > Add a Location.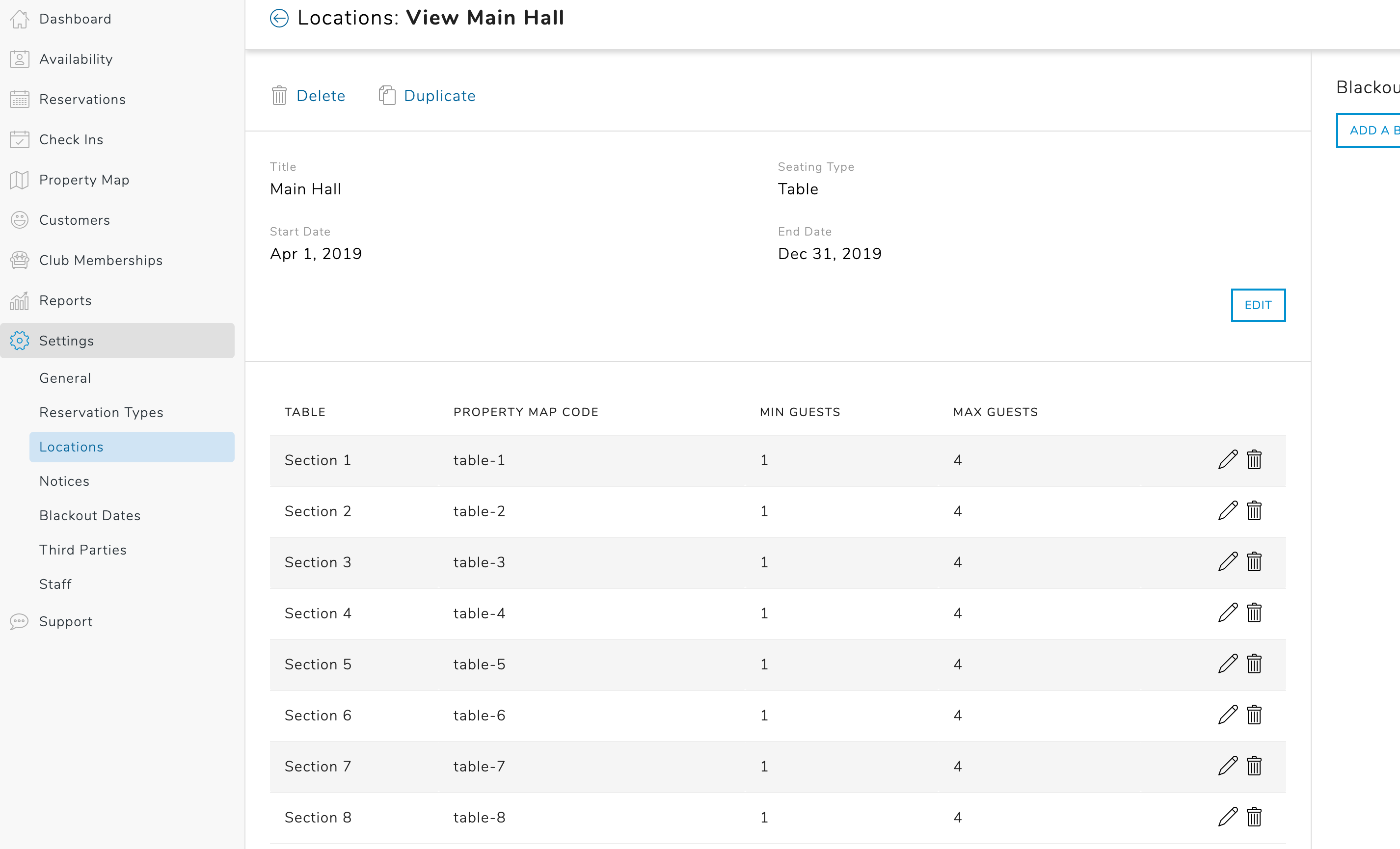 When adding the tables, please ensure the Property Map Code field is filled in with the same exact code as the "code" key the JSON objects you have set up.