When a customer can't pickup their order in a timely manner, you may want to ship it to them. Our Pickup to Ship functionality will allow you to change that order from a pickup to a shipping order.
Changing an Order to Ship
In the Admin Panel, find the order that has not been picked up. Click on the More Actions drop down and then select Pickup to Ship.
On the edit view, the items from the order will first be listed with a negative quantity, as they are being returned to the inventory location that was used for the pickup order. Then, the items listed with a positive quantity for the shipping order, pulling those items from the applicable shipping inventory location.
Review the address and credit card details. Make any changes to the shipping address (the default address is selected by default), billing address, or the credit card (the default credit card on file is selected by default).
The default shipping service will be used. This can be changed by clicking on the pencil edit icon next to the shipping, if necessary.
The order total will reflect the shipping cost and any applicable tax on shipping.
Note: Any tax differentials from the pickup location to the shipping location will not be calculated on the pickup to ship order.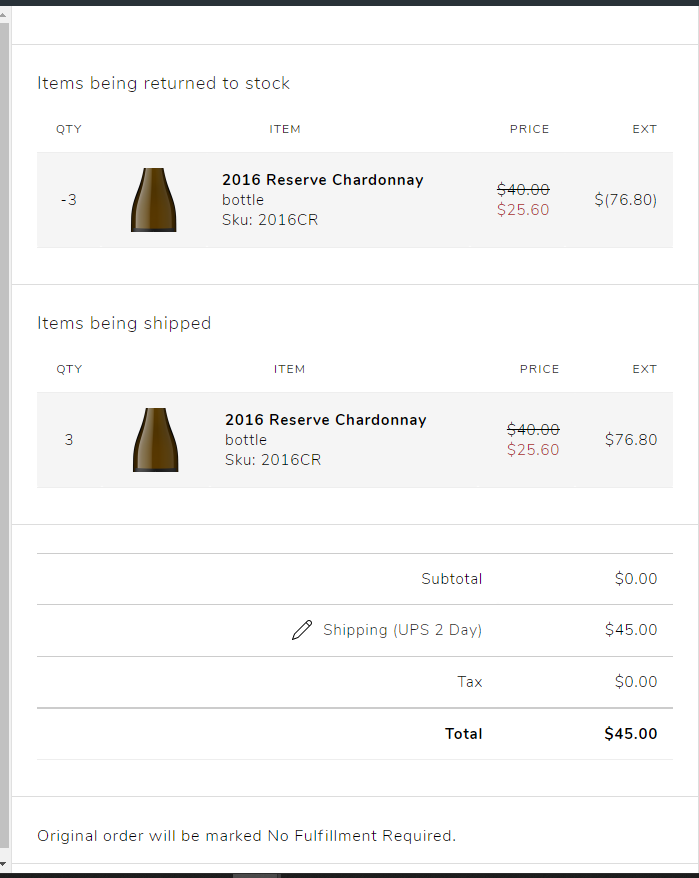 Once Charge Order has been selected, the pickup to ship order will be processed. The shipping order will indicate that it is a pickup to ship order, and will have a link back to the original order.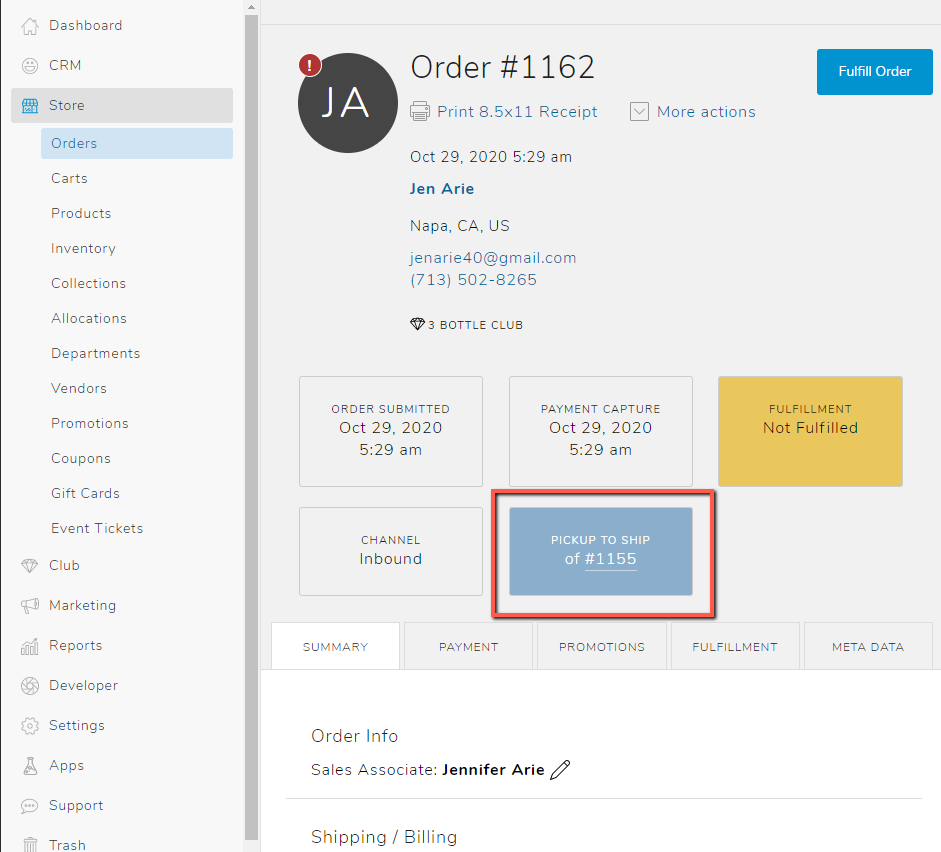 The original order will indicate that it was change to a shipping order.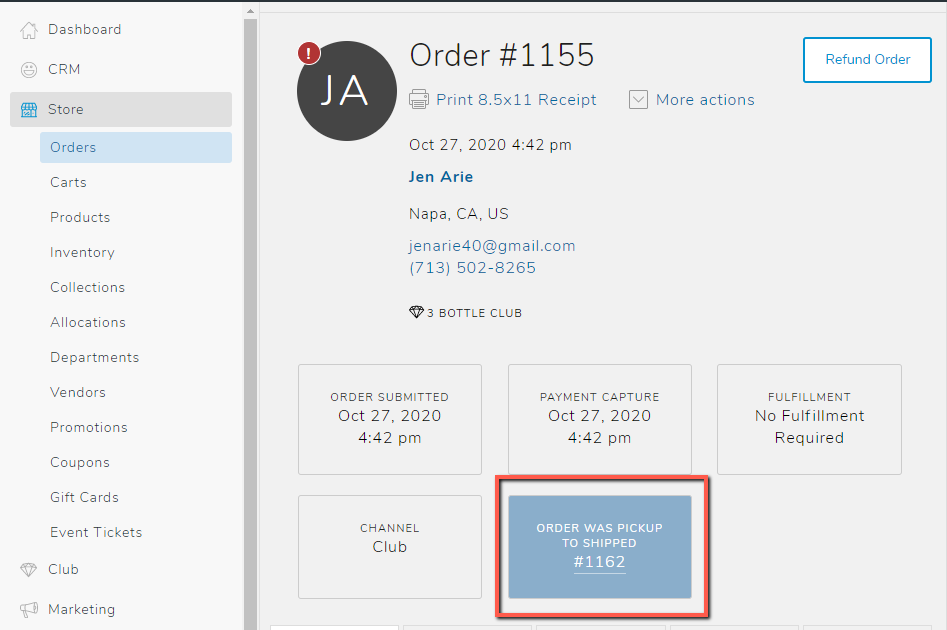 The customer will receive the Order Pickup to Ship transaction email, to let them know their pickup order has now been shipped.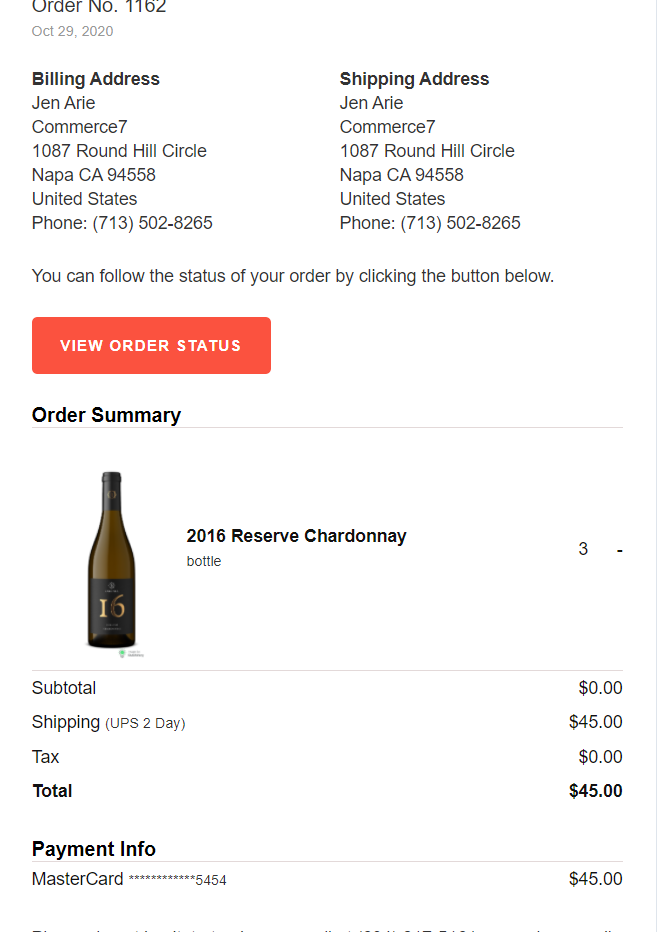 ---

Changing an Order to Pickup
There isn't a systematic way to flip an order from shipping to pickup. You can either do a full refund of the shipping order and reprocess as a pickup order, which would calculate the correct taxes, etc. This is the preferred method to ensure accuracy in accounting.
Alternatively, you can do a partial refund on the shipping order, to only refund the shipping charges to the customer. This doesn't change the order from shipping to pickup, but it does effectively refund the shipping charges.