How can I find my webservice credentials in ShipCompliant?
Here is how you can find your Webservice account or create a new Webservice account in ShipCompliant:
Step 1 - Click Account Setting from the ShipCompliant Home tab.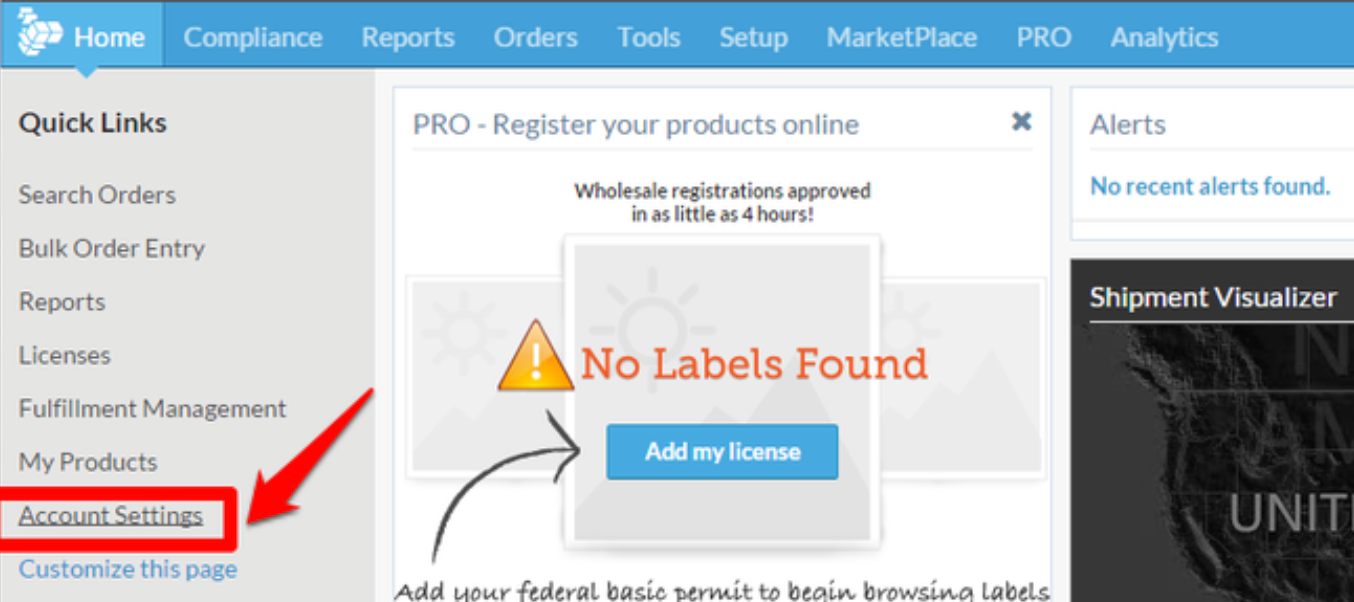 Step 2 - Click Manage Users.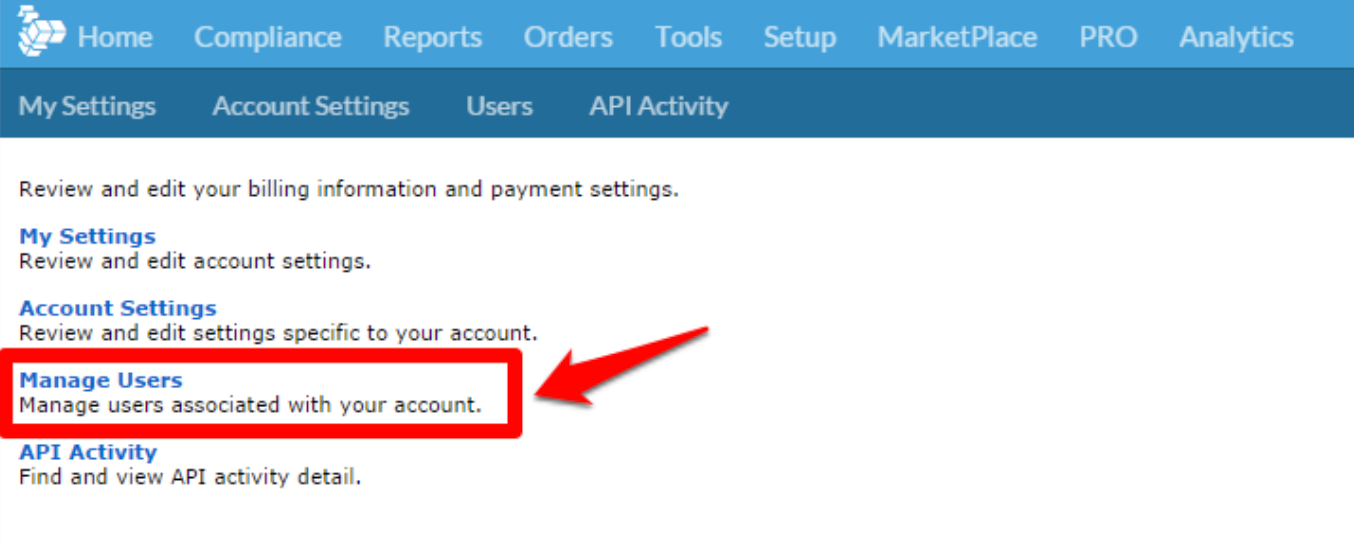 Step 3 - From the Manage Users page, click the Add User button on the right.

Step 4 - Add/Create the 'Web Service User' and enter the username and password into Commerce7.