Configuring your general settings
This article will explain how to configure the General Settings area in Commerce7.
For a list of all the sections, fields and descriptions found under Settings > General, click here.
To get started on updating your General Settings, click on Settings > General.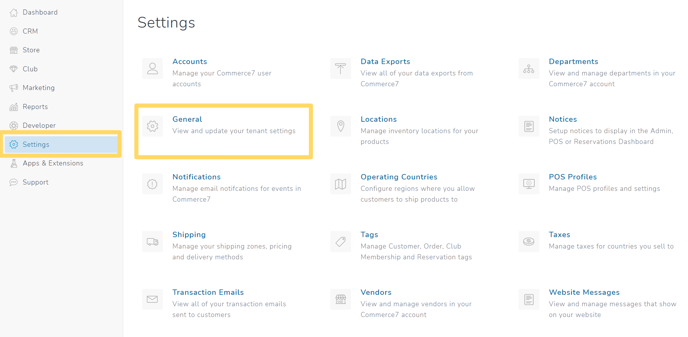 By default, many of the fields will be auto-populated when your Commerce7 instance is setup. If you need to make any edits, you can do that by clicking the pencil icon next to each section.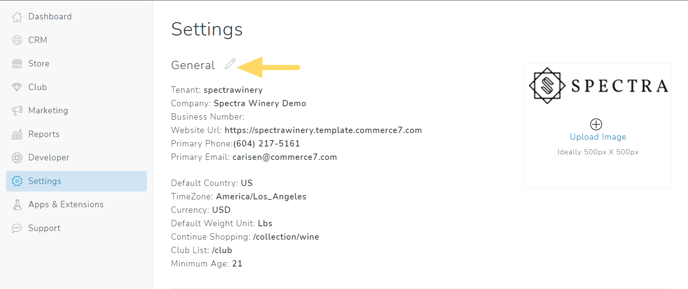 You should leave the Website URL field as is (i.e. the commerce7 template) until you have setup the Commerce7 widgets/routing on your development URL or live URL. Once the Commerce7 code has been added to your website, you can update the Website URL field accordingly.