In the reservations dashboard - click on "Availability"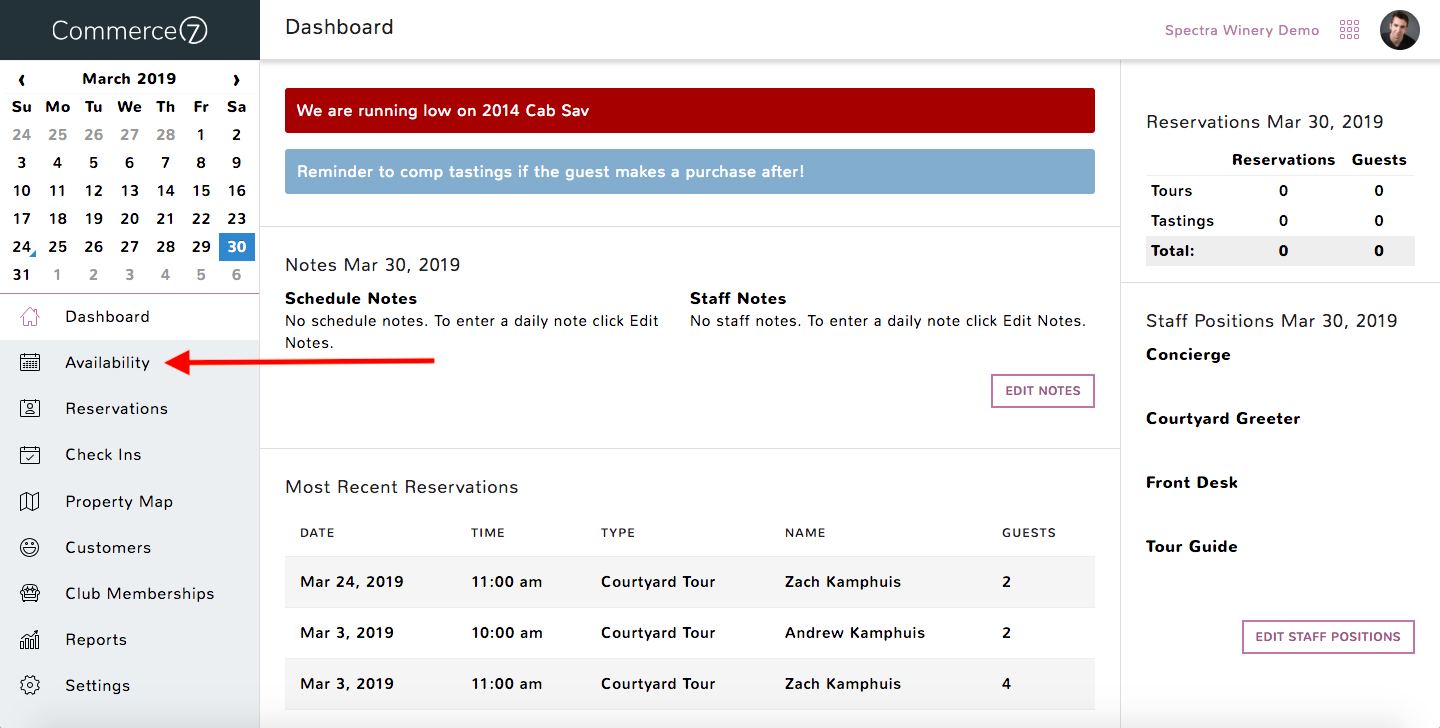 Here you'll be able to book reservations for customers.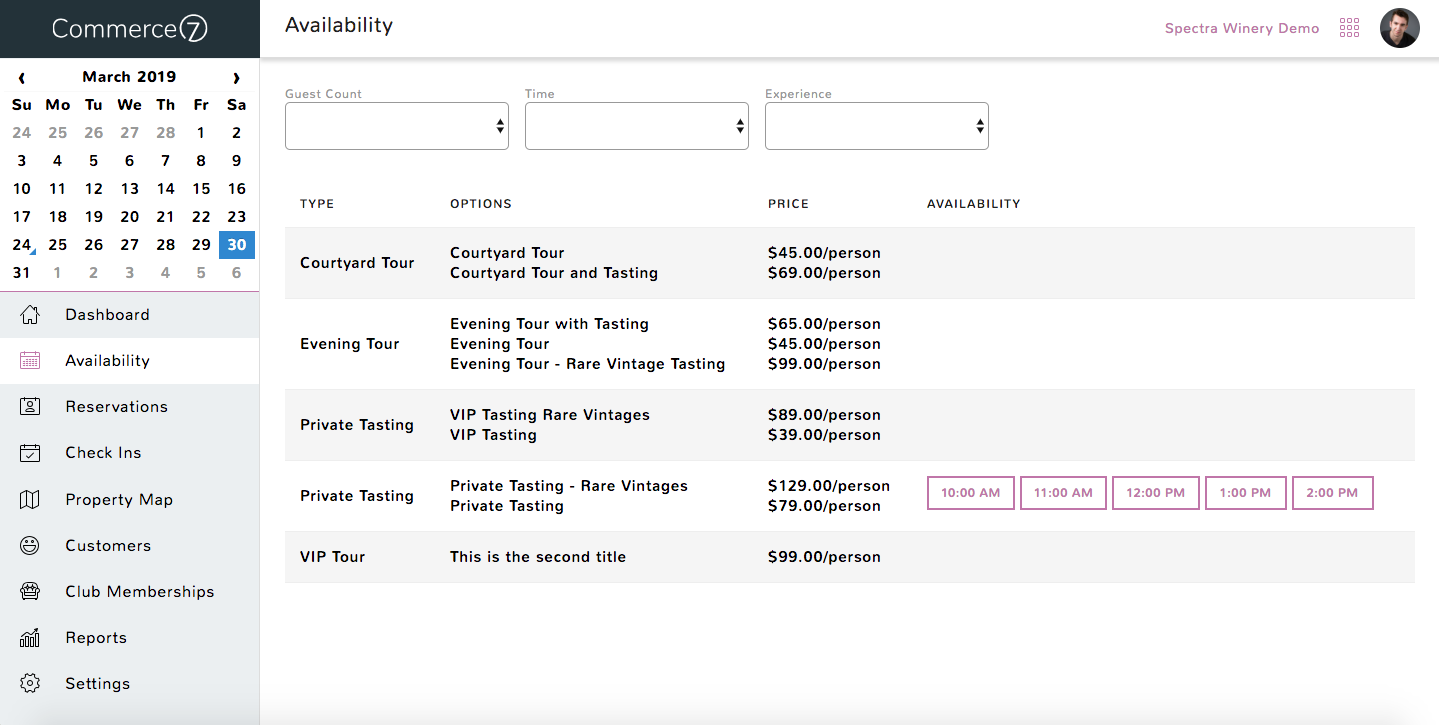 Make sure the date you've selected on the calendar is the correct date for when the customer wants to book their experience.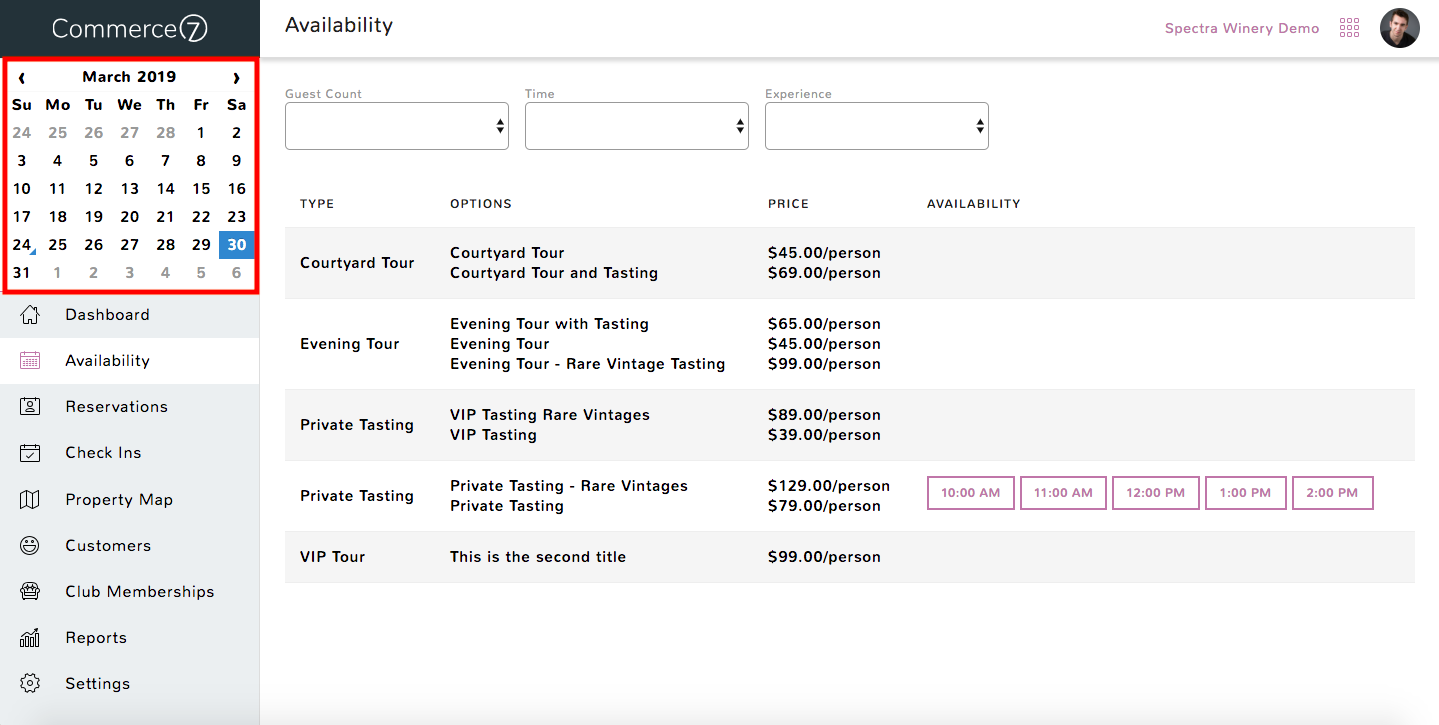 You can immediately click on a specific experience at a desired time if you'd like.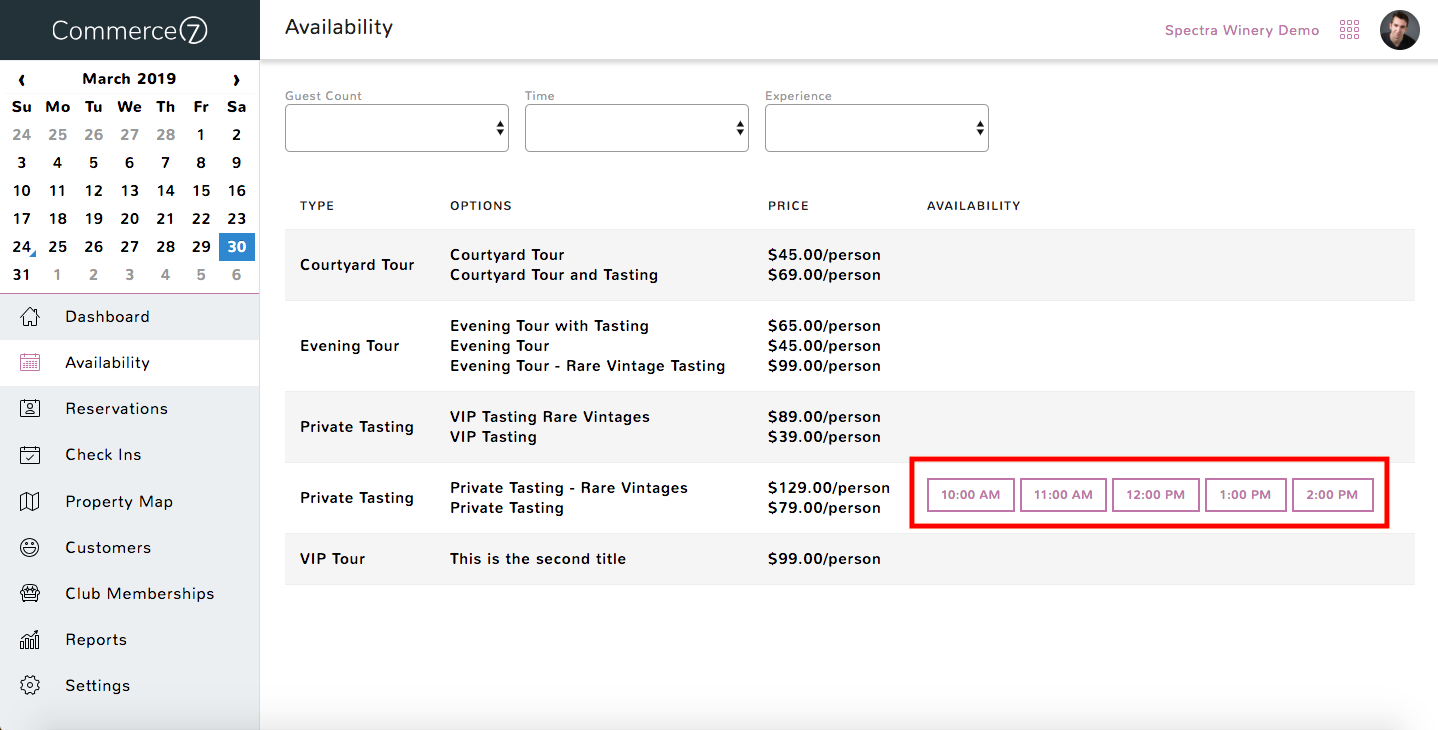 Or you can narrow down the options by populating the fields at the top of the screen.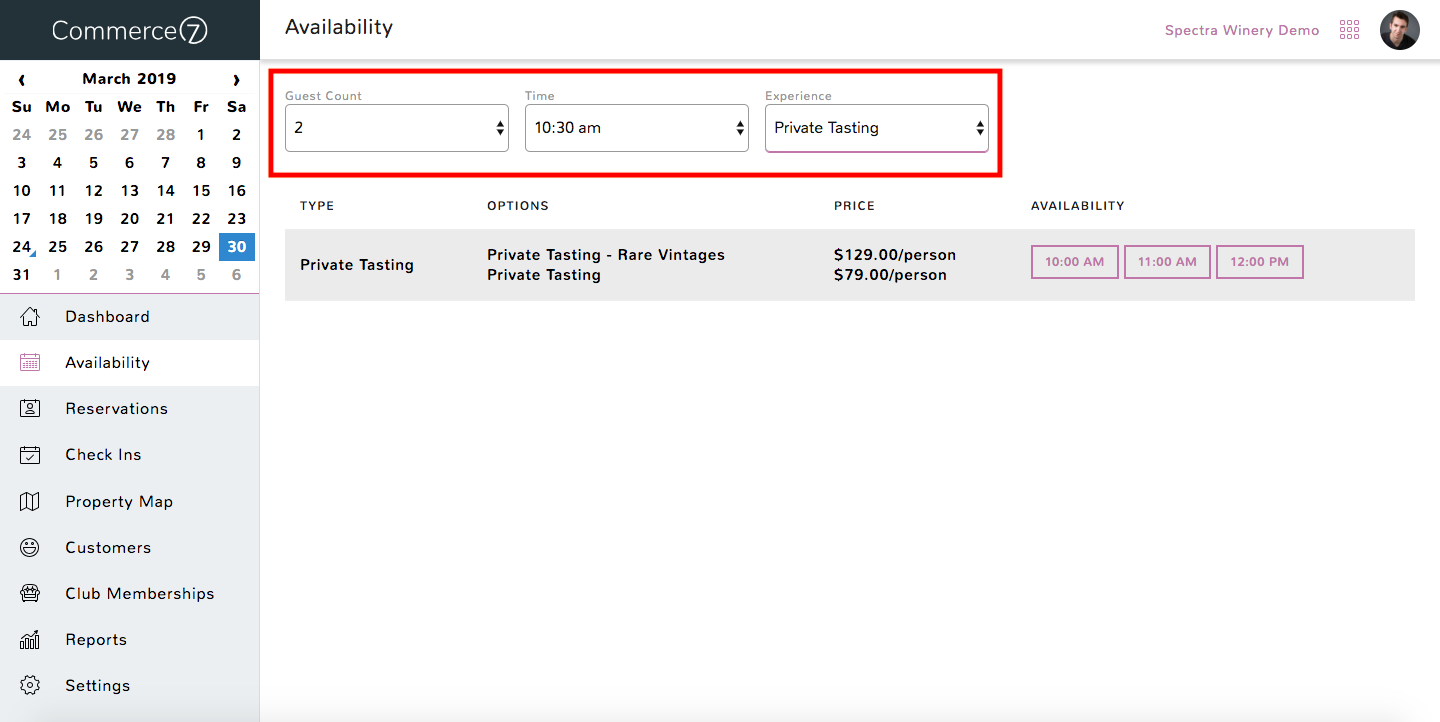 When you've found the experience you want to book, click on the time you wish to book it at.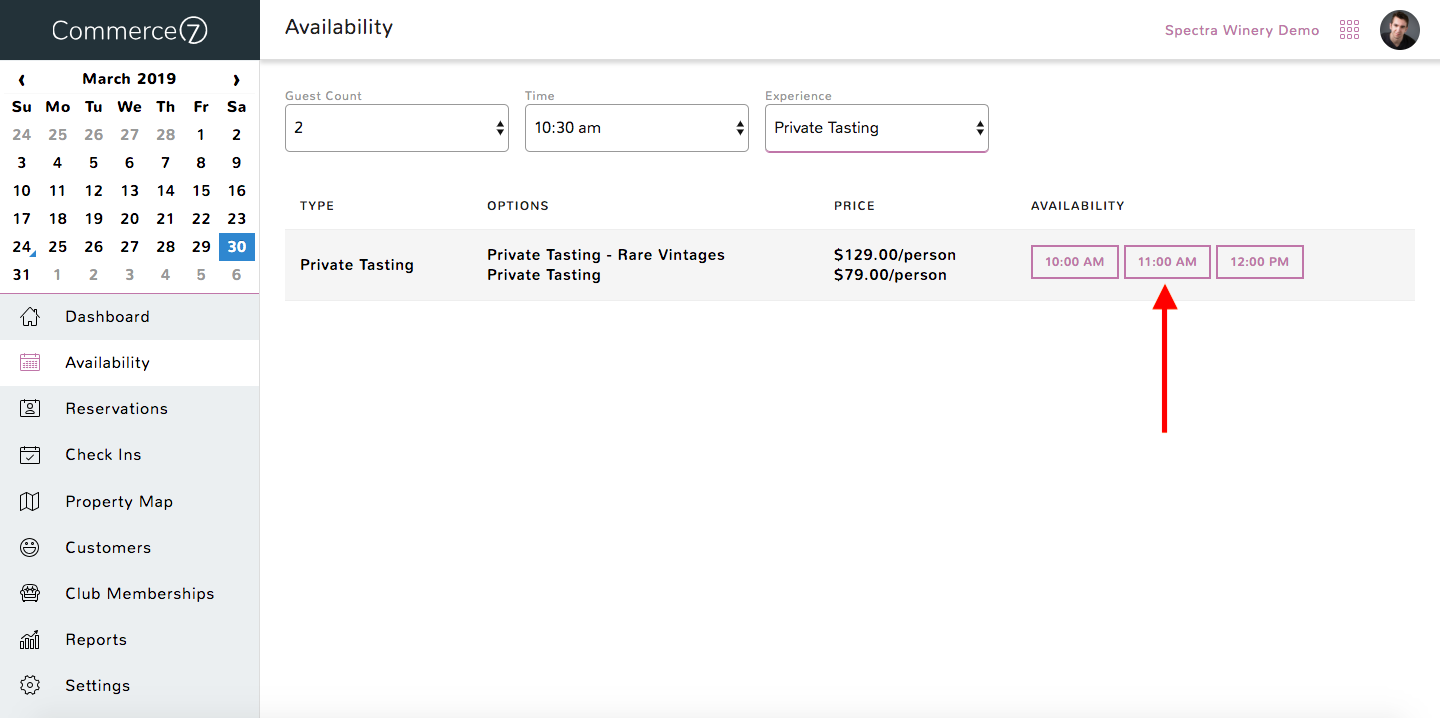 On the next page, you'll be able to specify the number of guests in the party, and if there are multiple variants that can be booked, you'll be able to select a variant. If you filtered your search on the previous page, this information (guest count and variant) will automatically populate.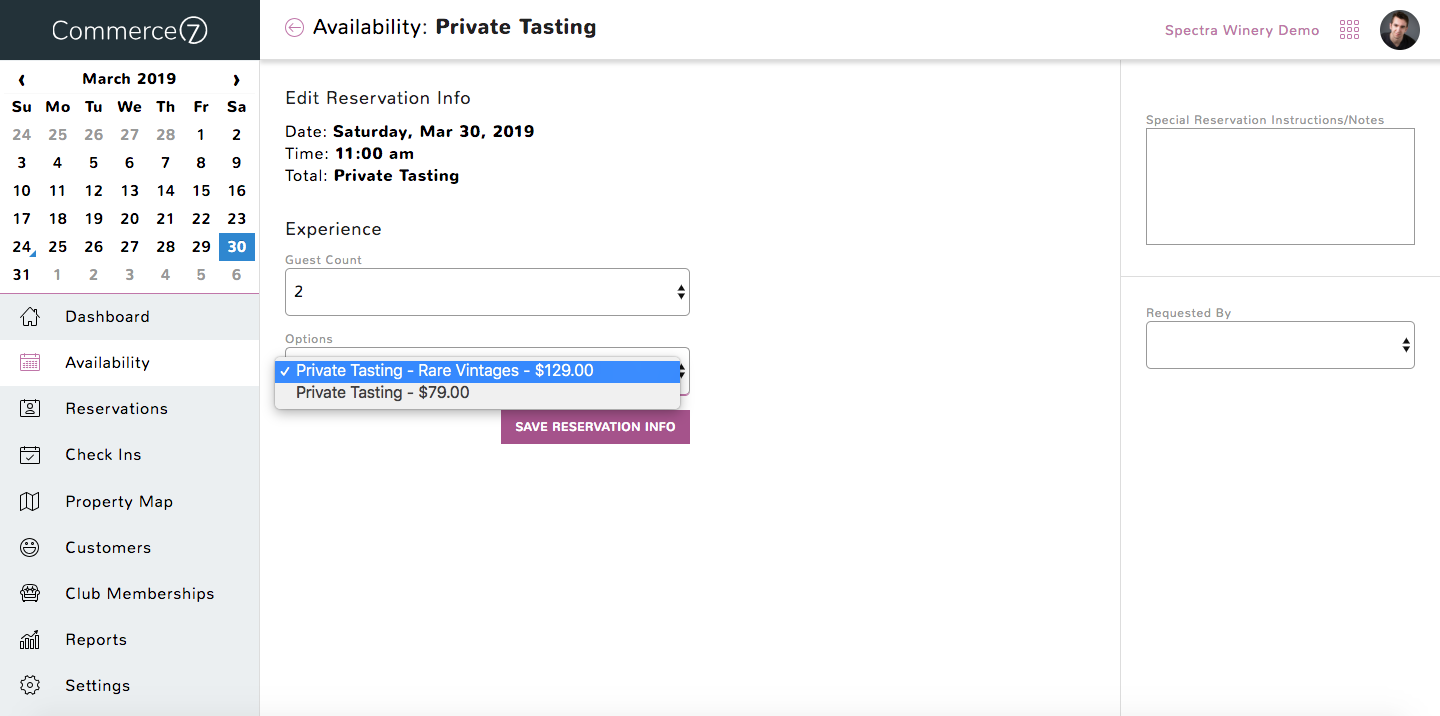 On the right hand side, you're able to add in any notes/special instructions for the reservation, as well as mark that a third party was used to schedule the booking.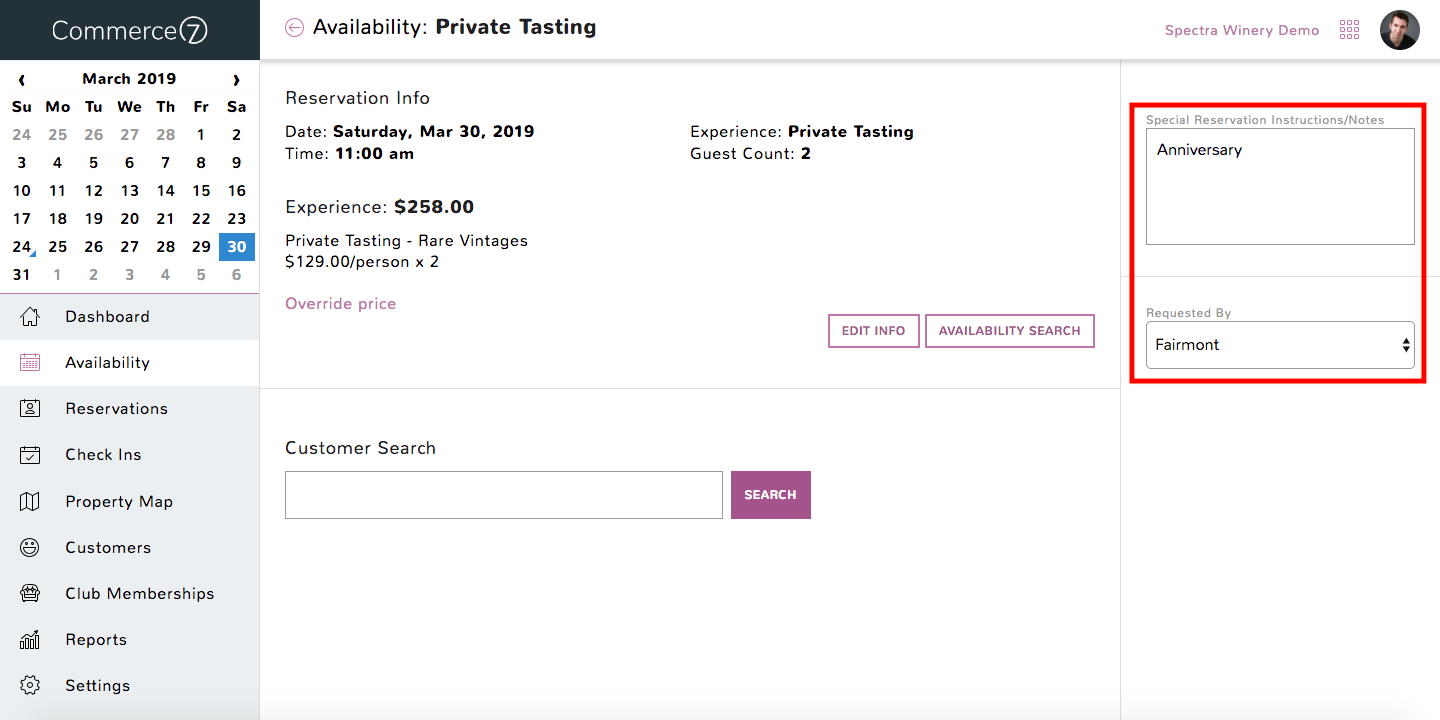 Next, enter the customer's name in the search bar. If they have an existing customer record, they'll pop up and you can attach them to the reservation. If they don't have an existing customer record, you can add them as a new customer by clicking the "add new customer" button.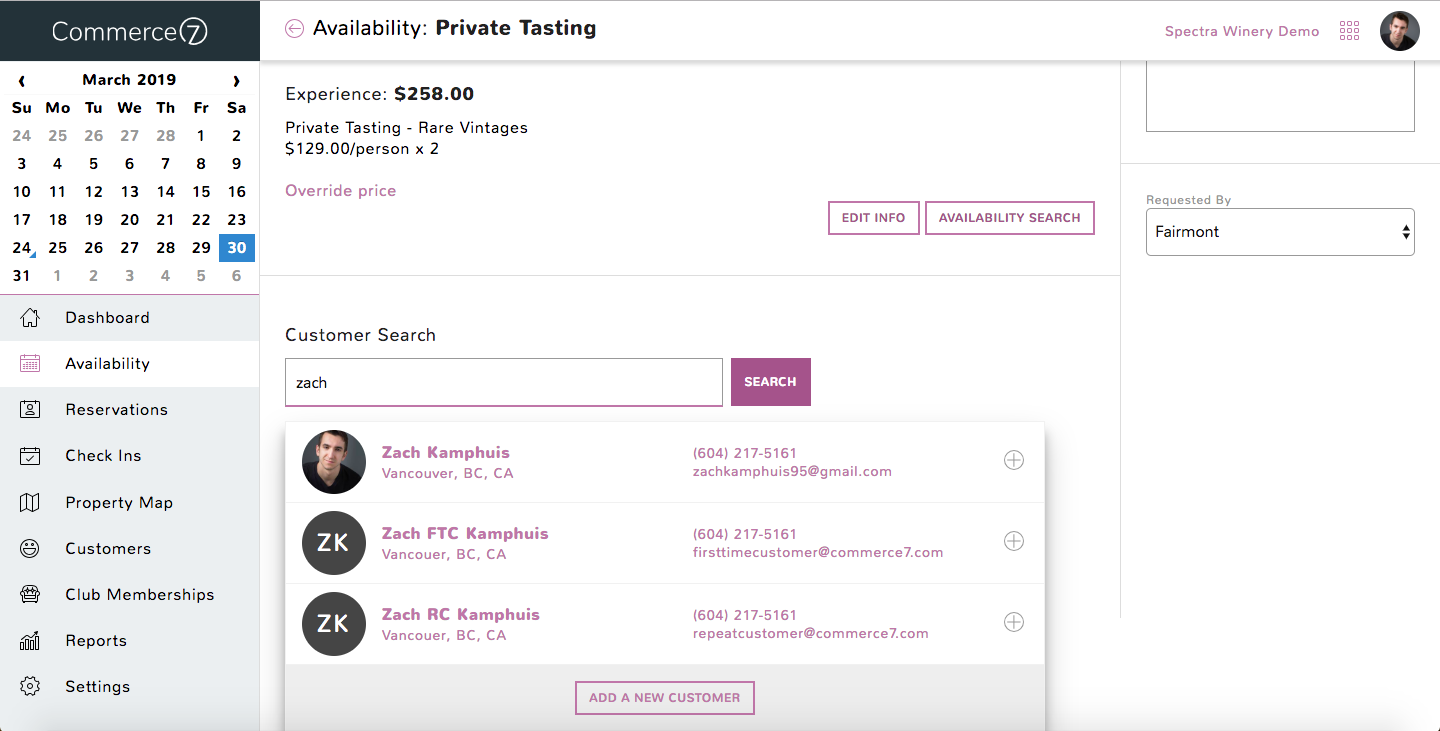 Existing customers will then have their billing address and credit card information automatically populated. If you're working with a new customer, add this information in.
If you want to book a reservation and capture payment when the visitor comes to your location, click "alternate payment" and then select and add "no tender" (If they have a card on file you will have to click "remove credit card" first).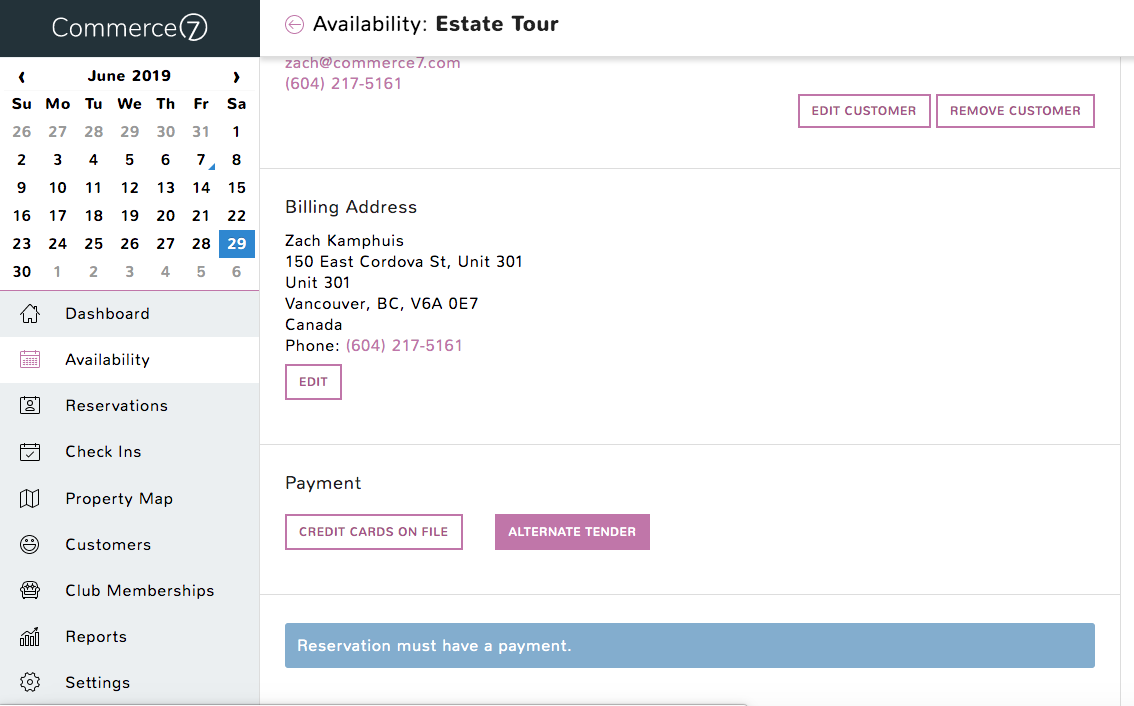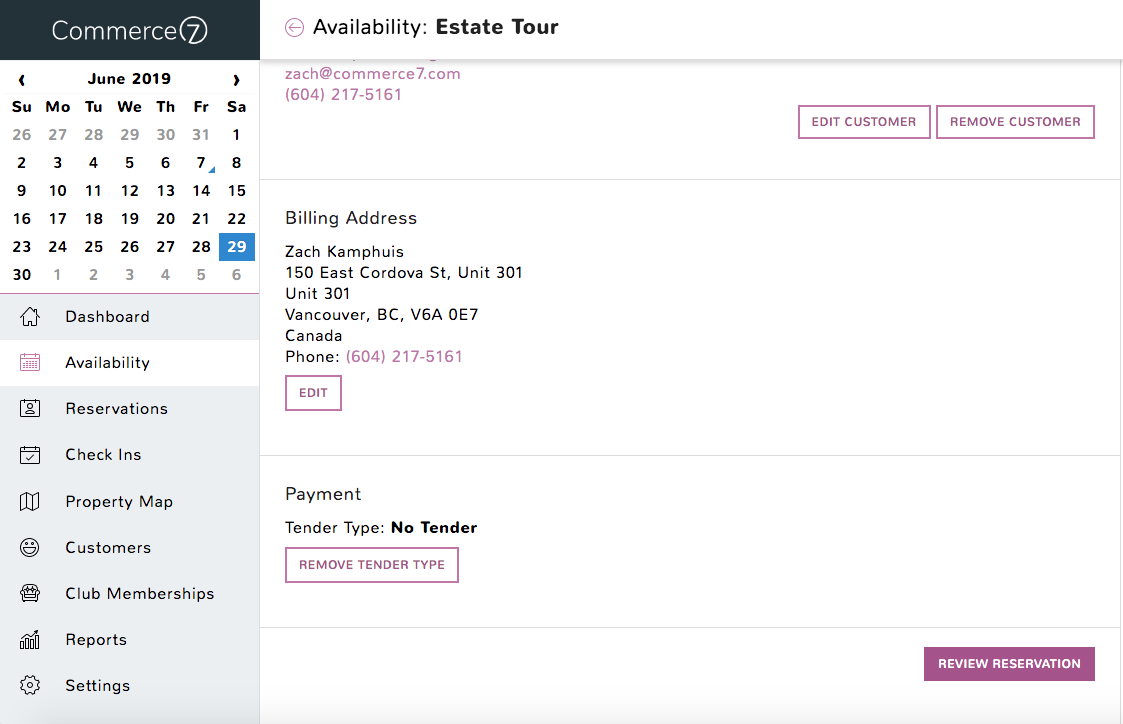 Click "review reservation" when all the information has been added.
On the next page, you'll get an overview of your reservation, you can edit anything you need, and decide if you're going to send your customer a reservation confirmation email. When the reservation is ready to be booked - click "confirm reservation".