Managing Customer Records
Assigning Multiple Phone Numbers and Email Addresses to a Customer
To assign multiple phone numbers or email addresses to a customer, first select the specific customer you wish to add an additional number/email to. Once you are viewing the customers profile, select the pencil icon to the right of their name.

Clicking this icon will take you to a page where you can edit that customers information. Filling the Email or Phone fields will automatically create a new field titled Additional Email or Additional Phone.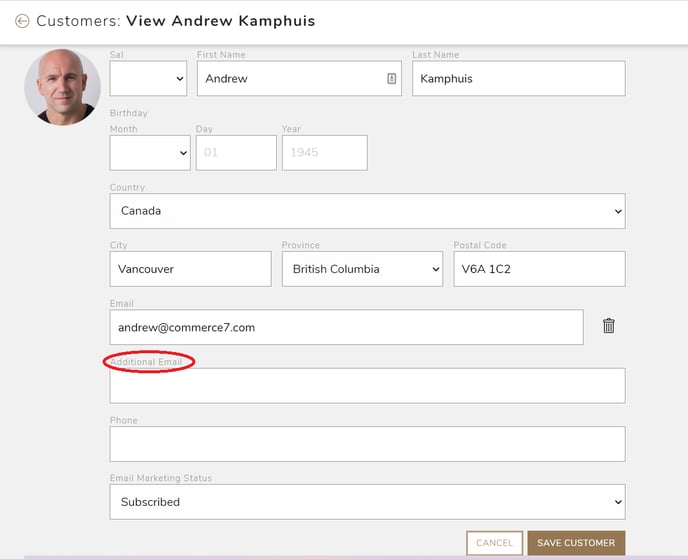 Every time a new email address or phone number is added, a new field will appear. Customers can have an unlimited amount of email addresses or phone numbers assigned to them.
How are additional emails used?
All email addresses on file will receive transactional and marketing emails send to the customer, and can be used to login on the front end.