Adding a Customer to a Cart
To add a customer to a cart, select the cart you want to add a customer to, and open the cart edit page. On the cart edit page, use the customer search bar to locate and add an existing customer to the cart. If the customer does not exist in the system, you can click the "add customer" button.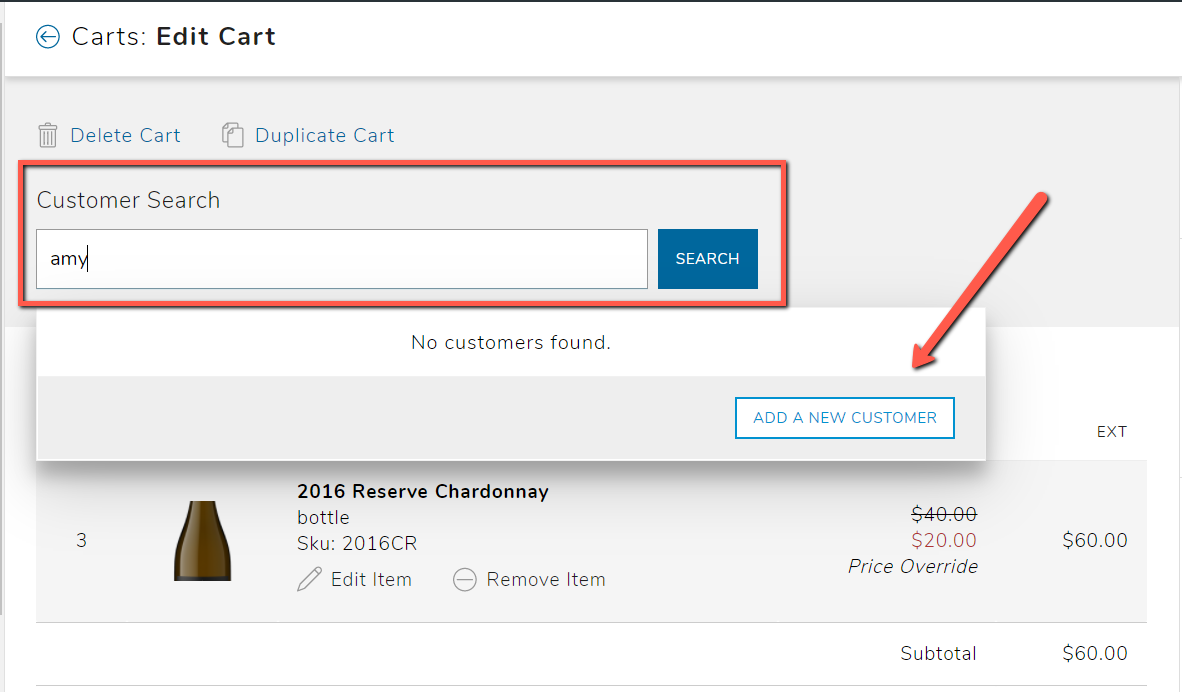 You can add a different customer to an existing cart by first removing the existing cart owner. Do this by clicking the "remove customer" button on the right hand side of the screen.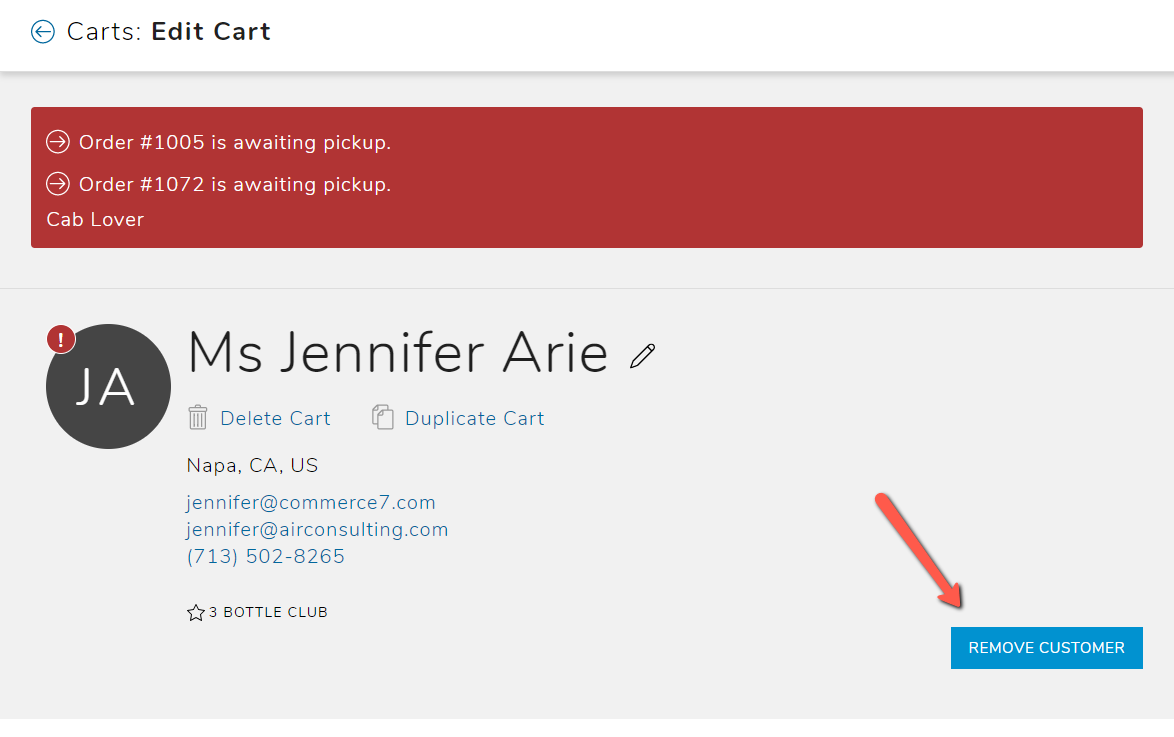 Once the original cart owner is removed, you can add your new customer by clicking the "add customer" button.