What is an Operating State/Country?
An operating state/country, is a state/country that you will allow customers to ship products to. On the Commerce7 platform, a customer will be able to buy a product using any billing address in the world. Due to laws and regulations of different government bodies, wine and other alcohol products can only be shipped to certain states and countries. For this reason, customers will only be able to ship products to states/countries you have specified you will be operating in.
You can set your operating states, provinces, and countries by navigating to the Countries/States Settings page. On this page, click the pencil icon next to "Canada", "America", and "World" to select or deselect which locations you will ship to in the specific regions.


Note: You can override States/Provinces you ship to on a product by product basis. For more information on how to do this, please click this link.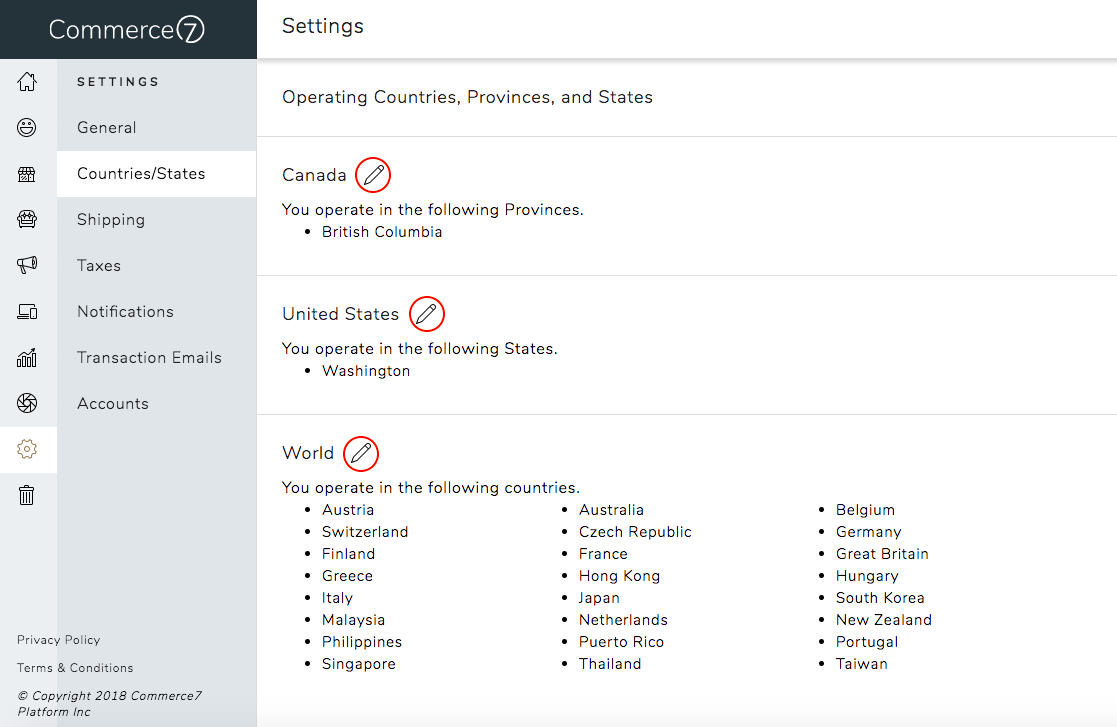 After selecting the regions you operate in, click the save button.