The reservations dashboard gives you a great overview of a given day. It is the default page that opens up when you access the reservations module.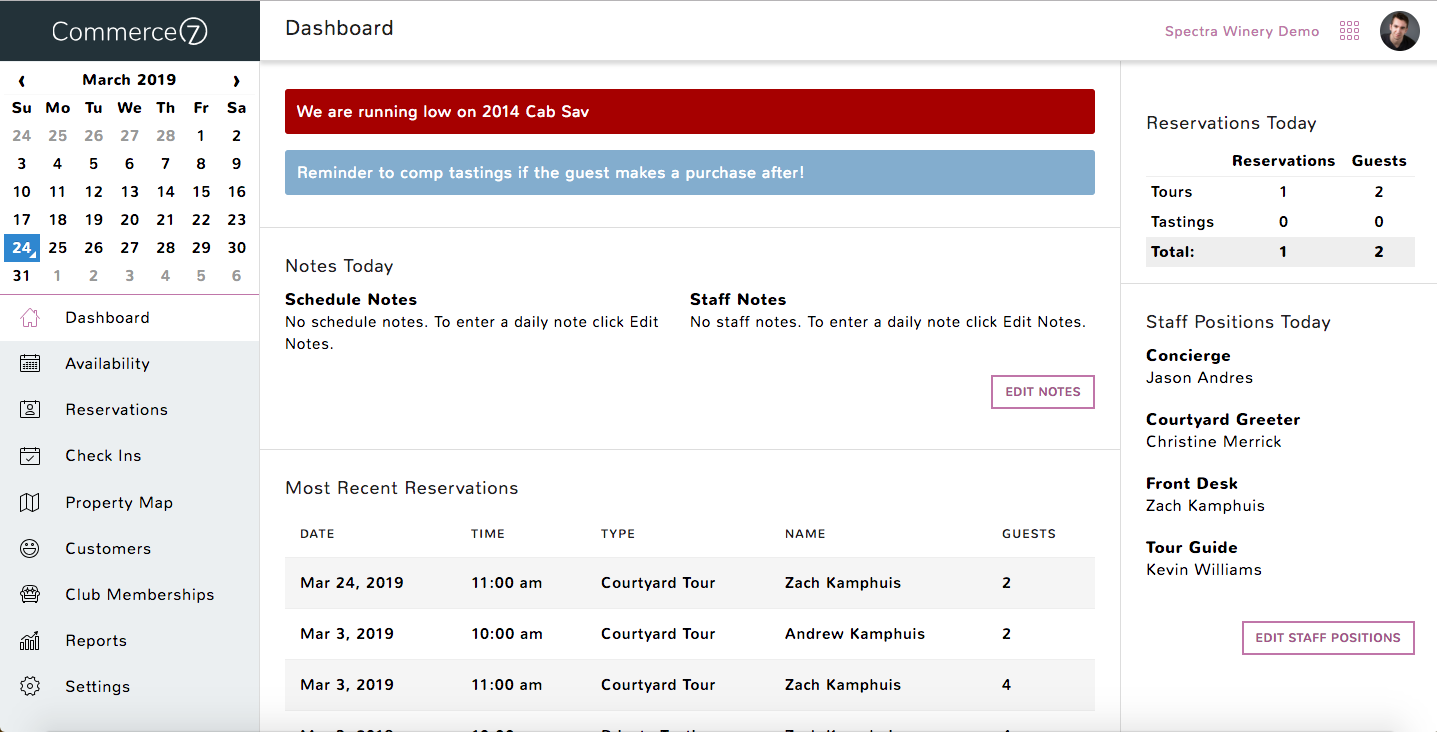 The Calendar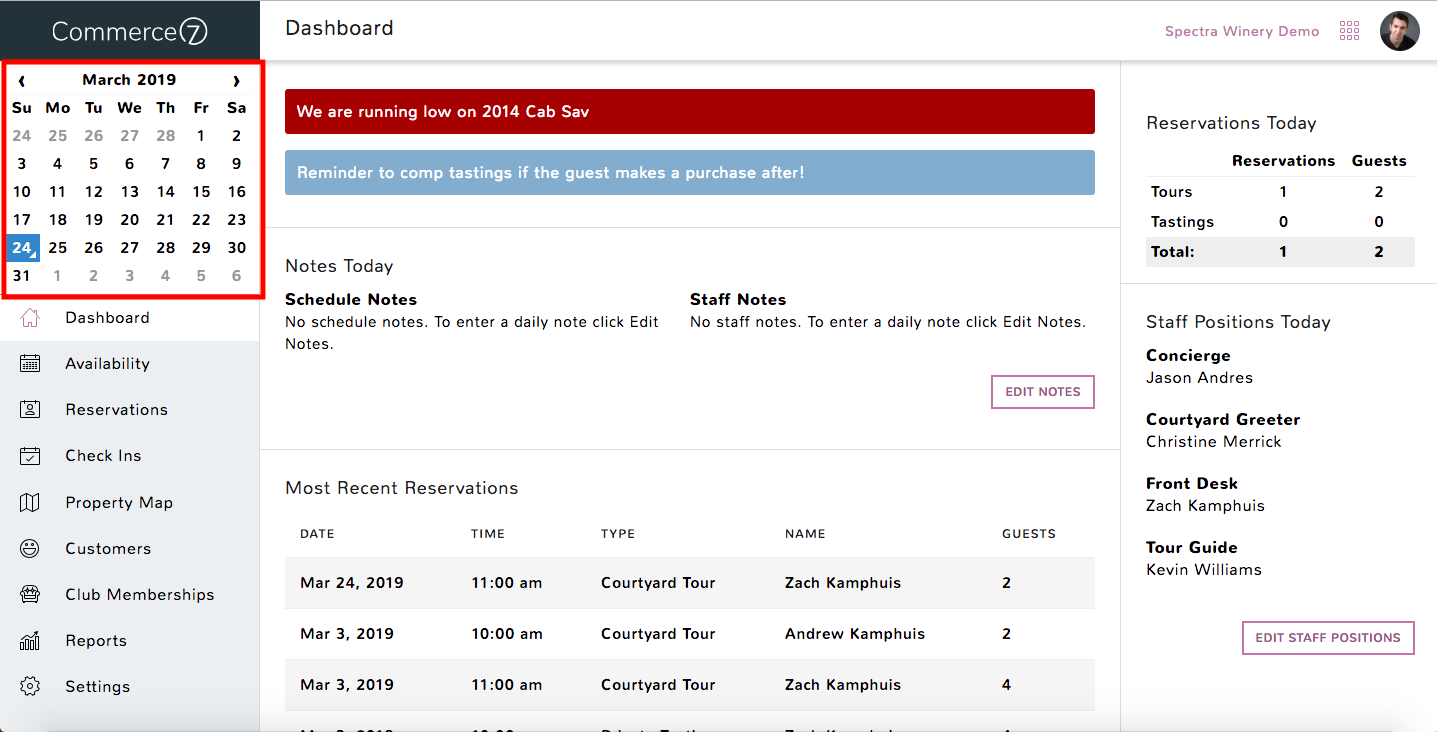 In the top left Corner of the screen is the reservations module's calendar. Select a day to see the specific notes, reservations breakdown, and staff positions for the given day.
Notices and Notes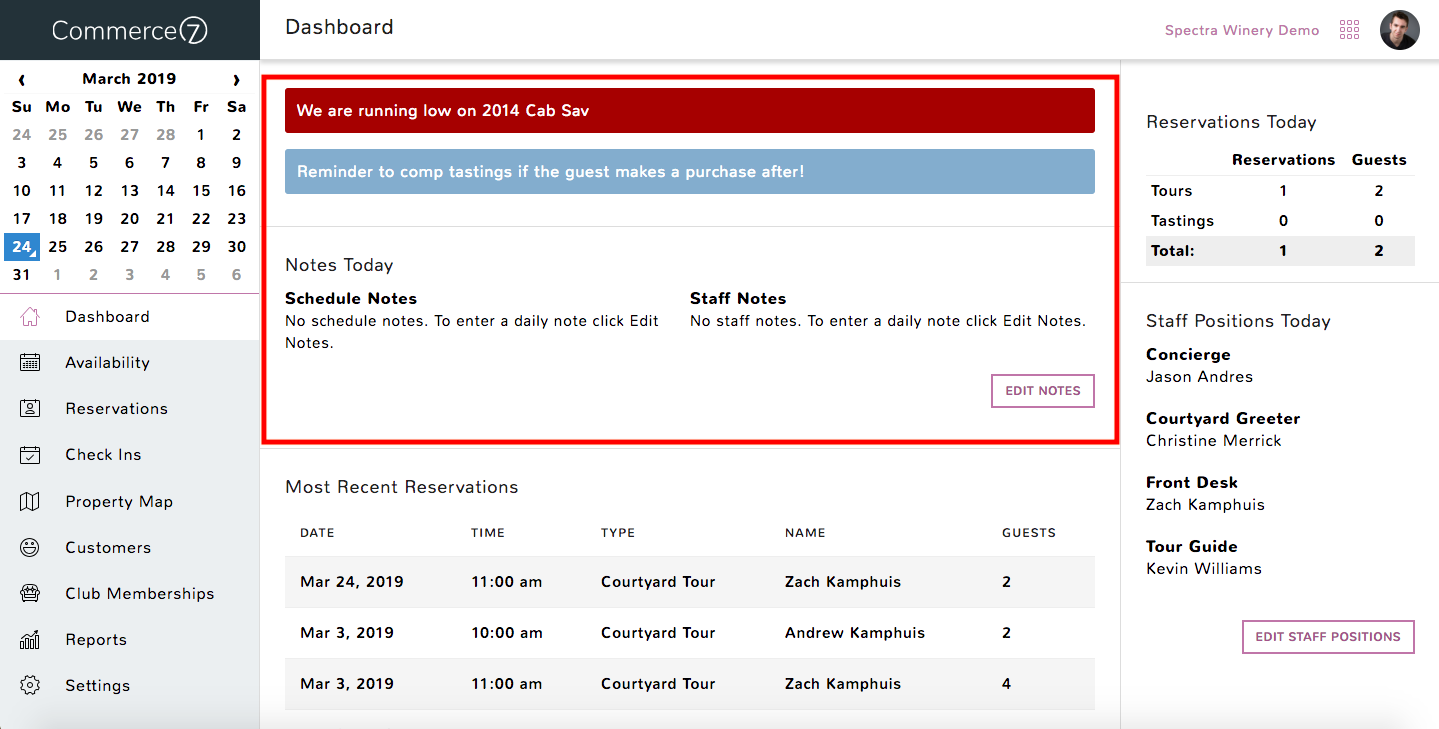 In this section, you will see any "notices" that have been created. For instructions on creating notices - check out the settings documentation here. Notices will appear in the dashboard for as long as you've specified in the settings.
Notes on the other hand, change daily. You can set up schedule and staff notes for the day by clicking the "edit notes" button.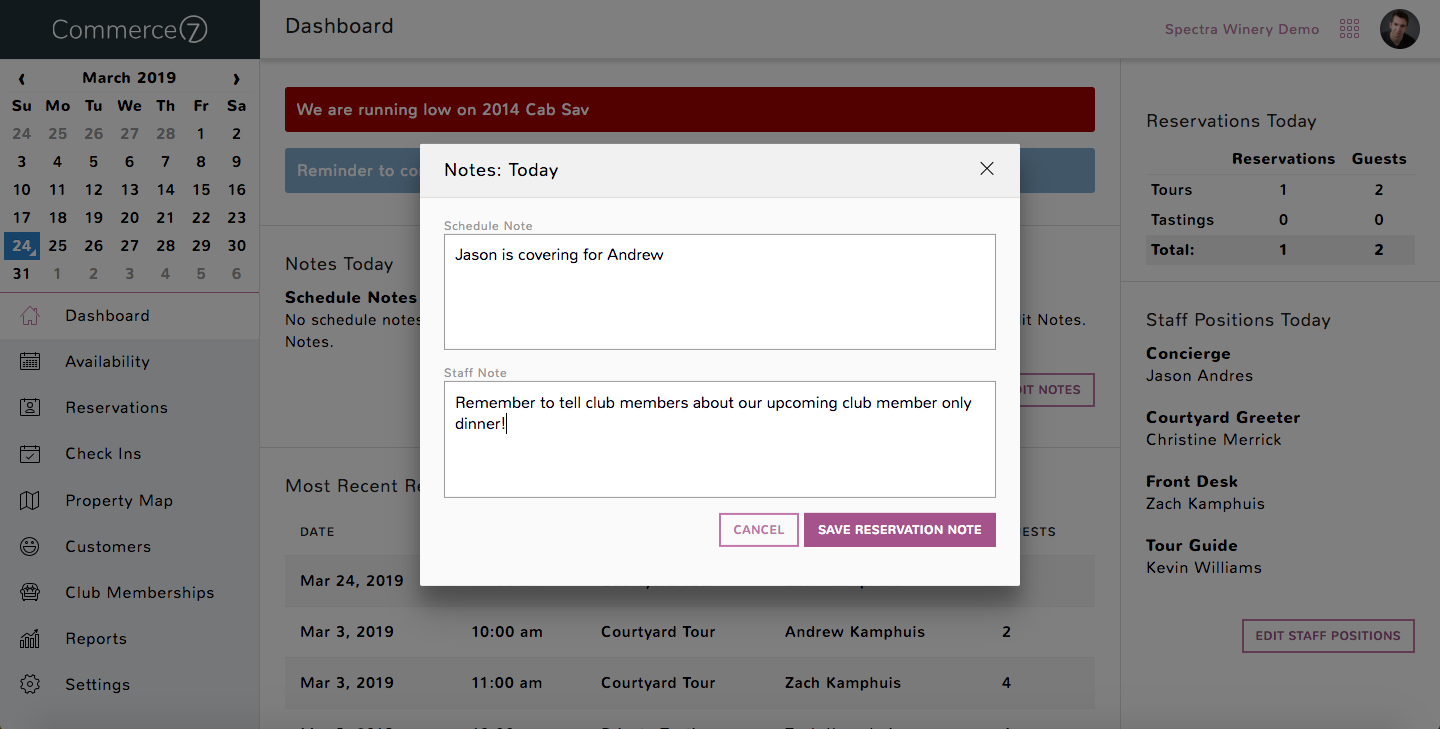 Reservations Today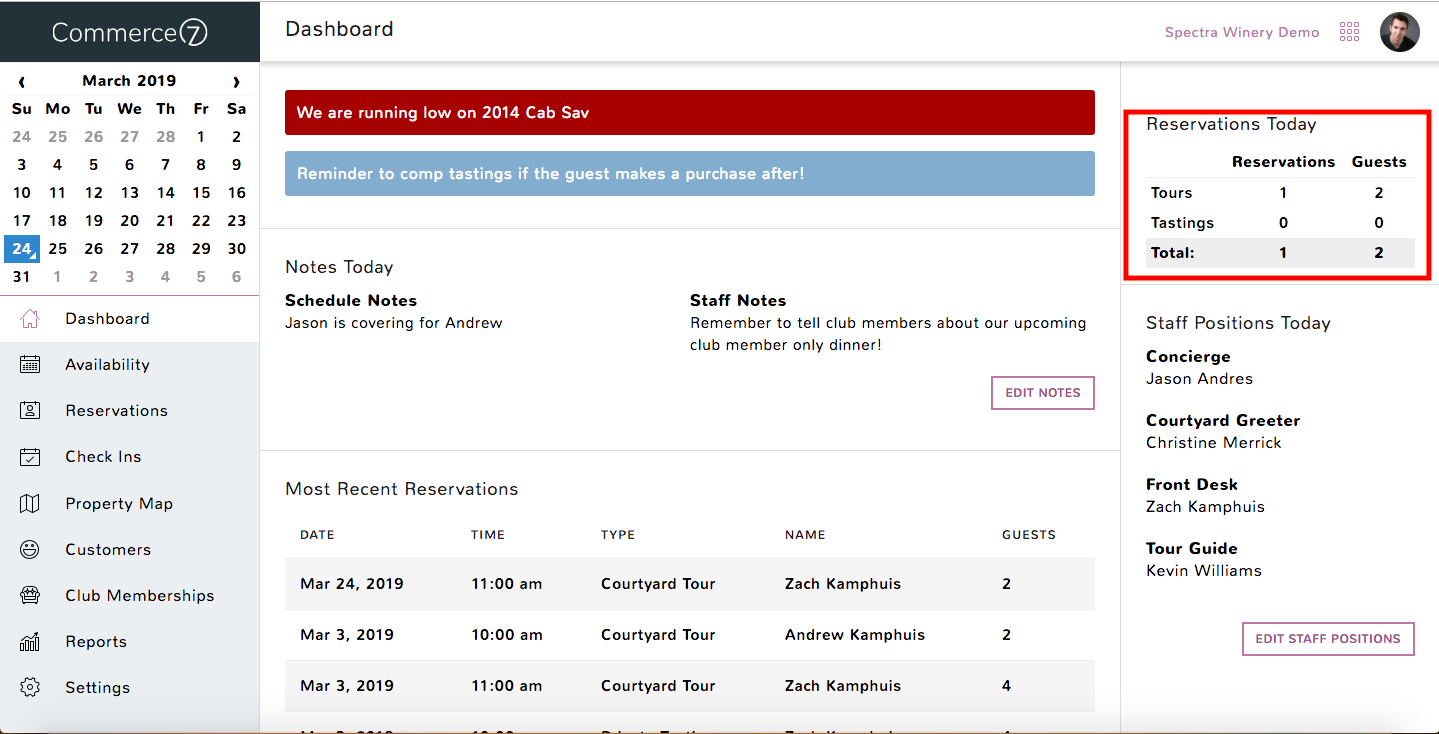 The reservations today section is a breakdown of the reservations you have booked for the day. The "reservations" column outlines how many parties have booked experiences. The "guests" column outlines how many individual guests will be included in those reservations. Whether a reservation is a tour or a tasting is based upon how you have set up your experiences in the reservation type section. Check out the setup doc to see how to create reservation types.
Staff Positions Today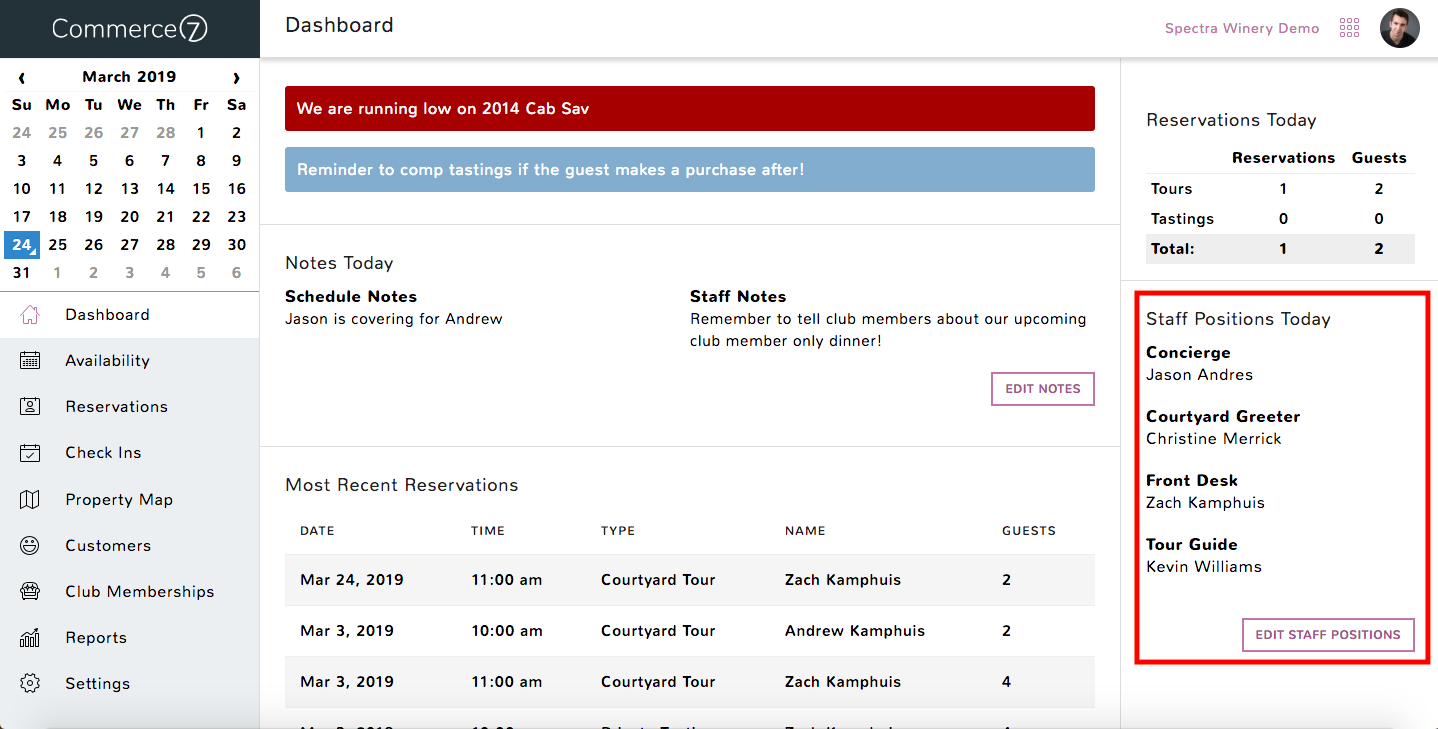 The staff positions today gives you a break down of which staff members will be in which roles for the given day. Check out the setup doc to see how to create different staff positions.
Clicking the "edit staff positions" button will allow you to assign staff members to different positions. Multiple staff members can be assigned to a single position but a single staff member cannot be assigned to multiple positions.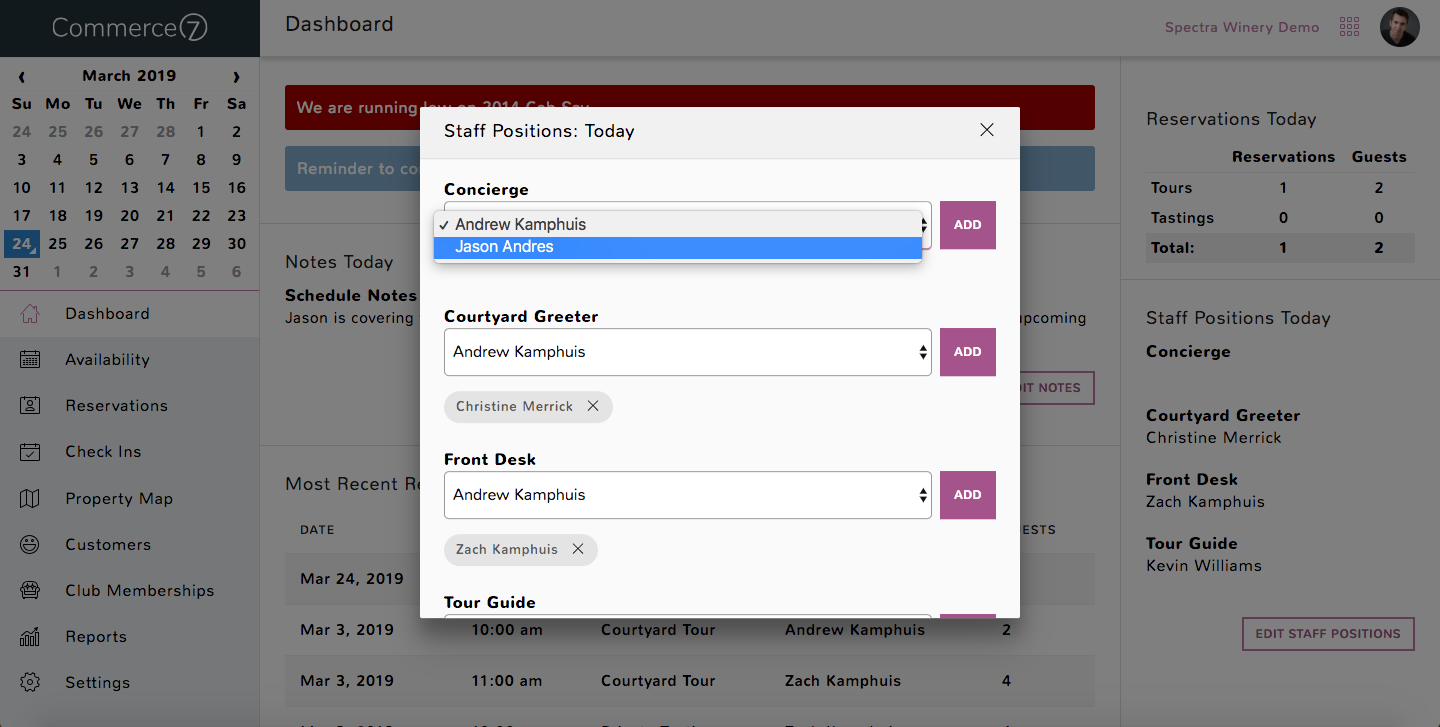 Most Recent Reservations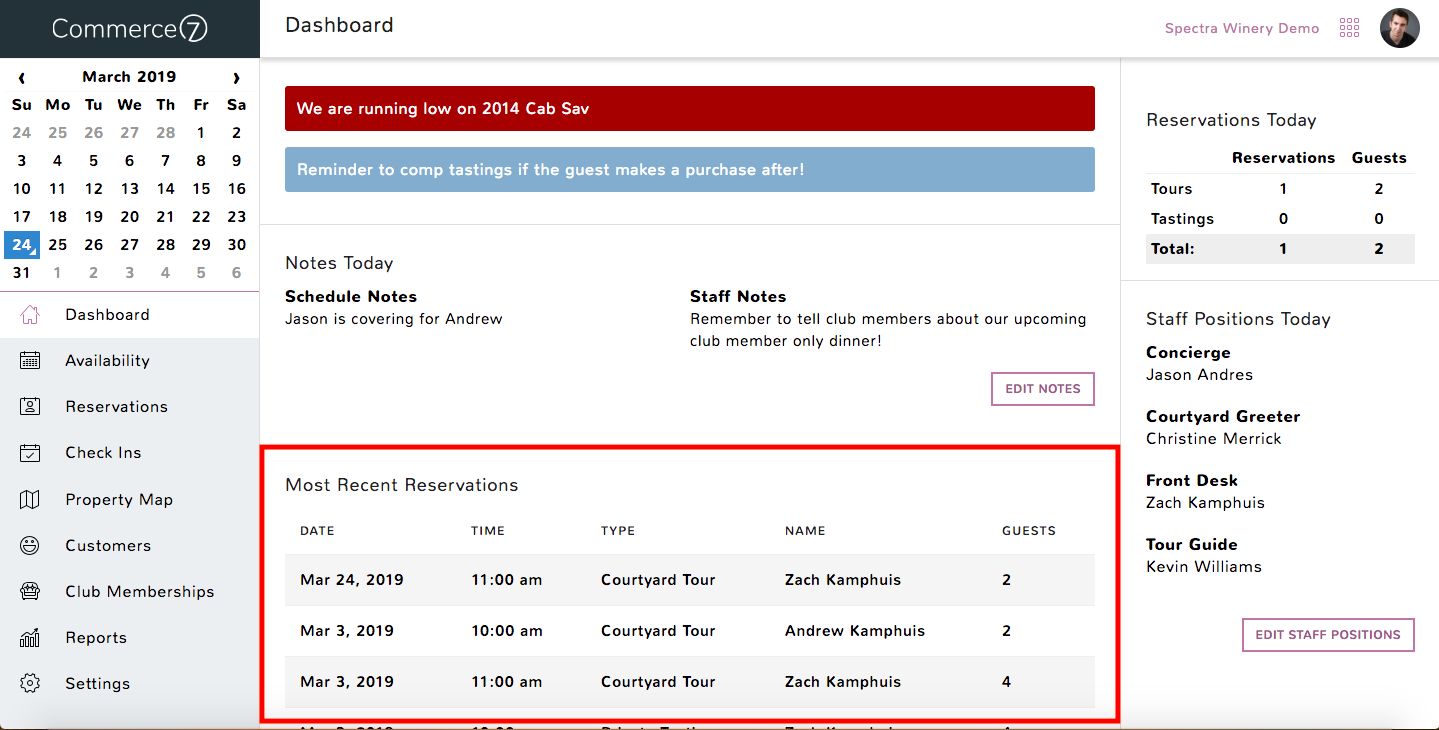 The most recent reservations section gives you an overview of all the most recently booked reservations. Clicking on any of these bookings will allow you to drill down into the reservation.