Apps Built By Treefrog Digital
Using the Order Printer app
PLEASE NOTE:
The Order Printer app is built and owned by a 3rd party developer (Treefrog Digital). For questions regarding custom receipts, setup or support, please contact hello@treefrogdigital.com.
Setup
To get started with the Order Printer app by Treefrog Digital - navigate to the app store in your admin panel and click on the Order Printer app.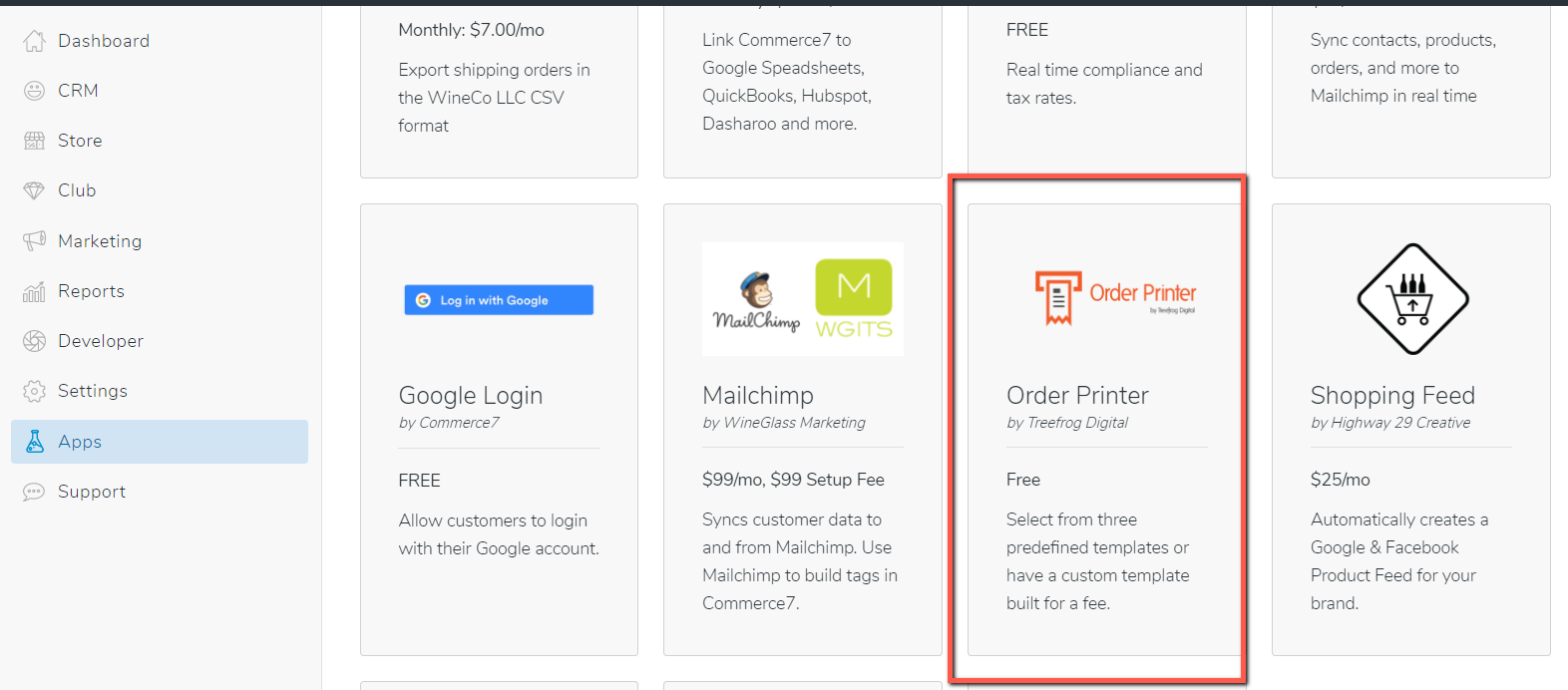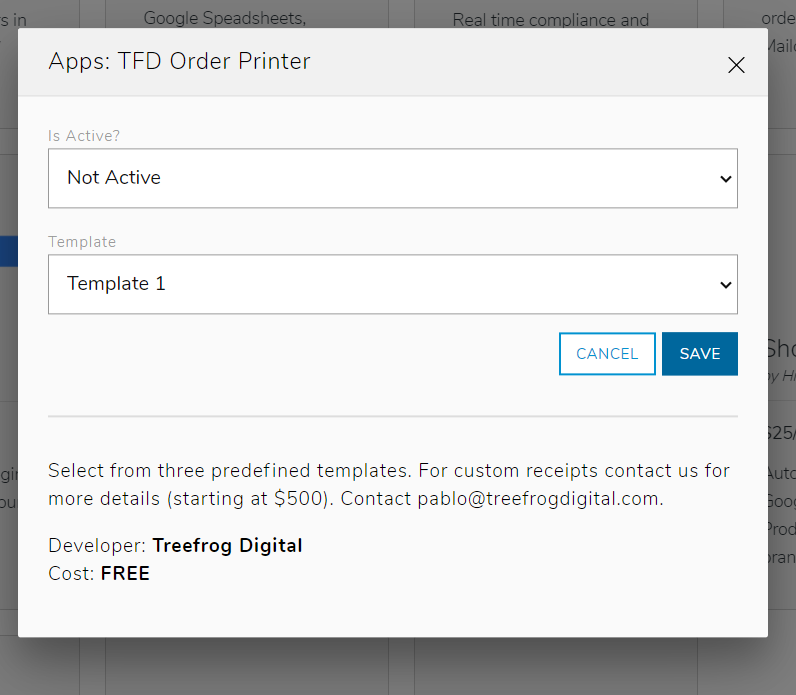 Next, activate your application and select the template you would like to use. Currently there are three different templates. You can always get a custom receipt built for a one time fee.
Note: Only choose Custom if you already have a custom template build by Treefrog Digital.
Functionality
The Order Printer app allows you to swap out the default receipt for alternatives including your own custom designed receipt.