Using ShipCompliant Tax Rates
As of July 7th, 2019 we've licensed ShipCompliant tax rates for all Commerce7 clients.
If you are a winery using ShipCompliant, you should continue to do so.
If you are a winery in the US that has signed up after July 7th, 2019, you do not need to anything and ShipCompliant tax rates are enabled by default.

If you are a winery in the US and signed up before July 7th, 2019 - you should switch over to these rates if you aren't using ShipCompliant. Here's how to do that.:

In the admin panel, go to "Settings".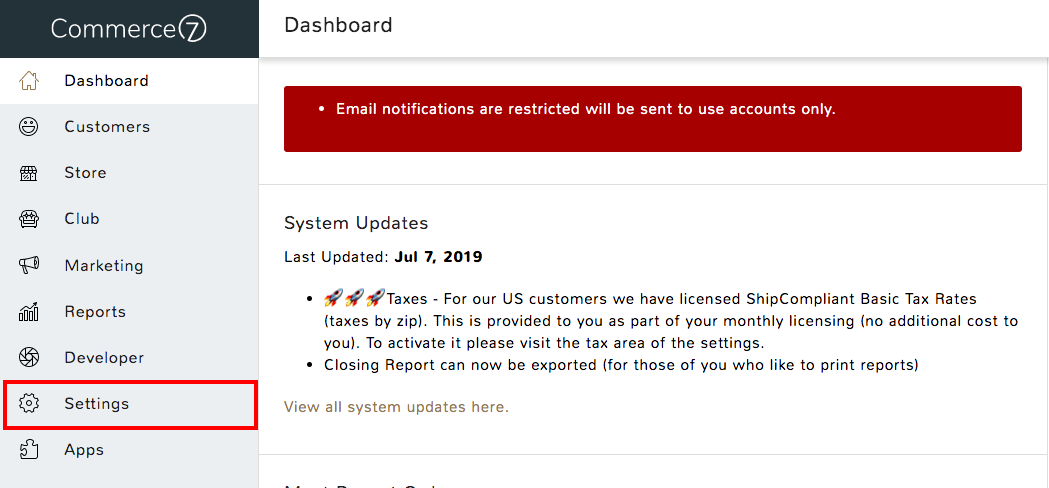 Then click "Taxes" and then "United States".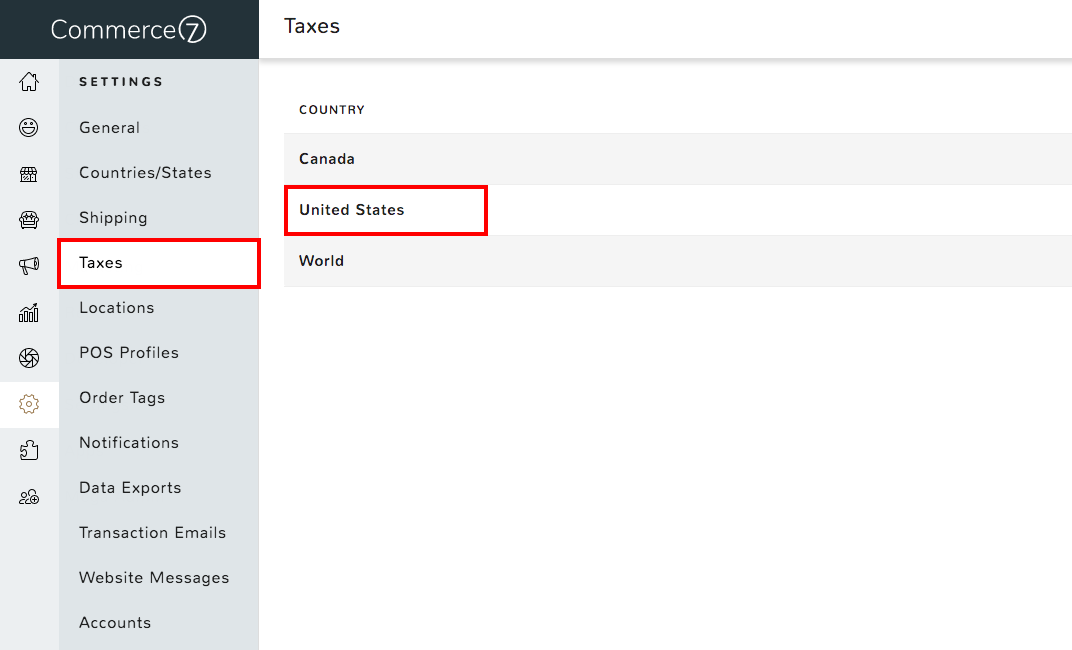 Click "Activate ShipCompliant Basic Tax Rates".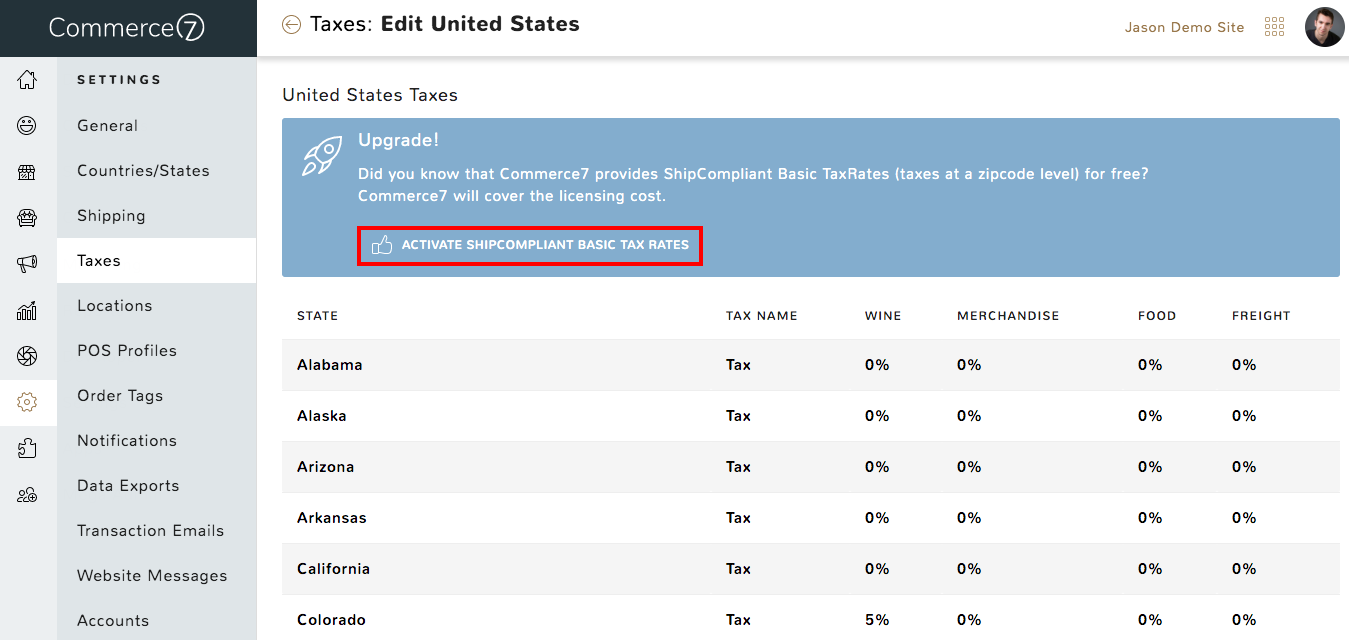 That's it! You're all done. You can also look up any tax rate by zip code if you'd like.