Upgrading from a Demo to Paid Account
Welcome to Commerce7.
To upgrade from a demo to a production account, navigate to your admin panel, then click the "upgrade" button in your admin dashboard.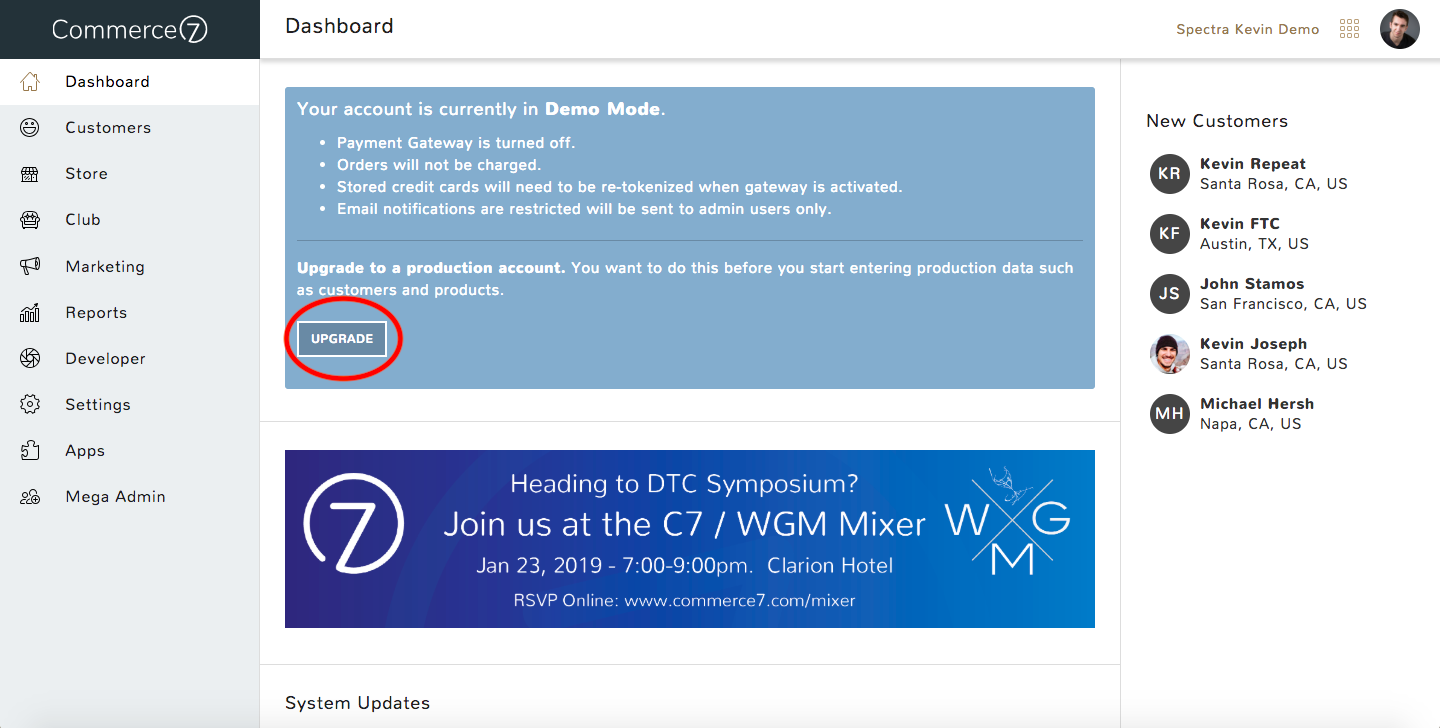 Select the plan you wish to move forward with, enter your payment information, and then click "upgrade".
We look forward to working with you. :)