Turn on States/Countries You Ship To.
An operating state or country is a state or country you will allow consumers to ship to. Setting up your operating states/countries in Commerce7 is easy!
Note: You can override States/Provinces you ship to on a product by product basis. For more information on how to do this, please click this link.
First navigate to settings > countries/states.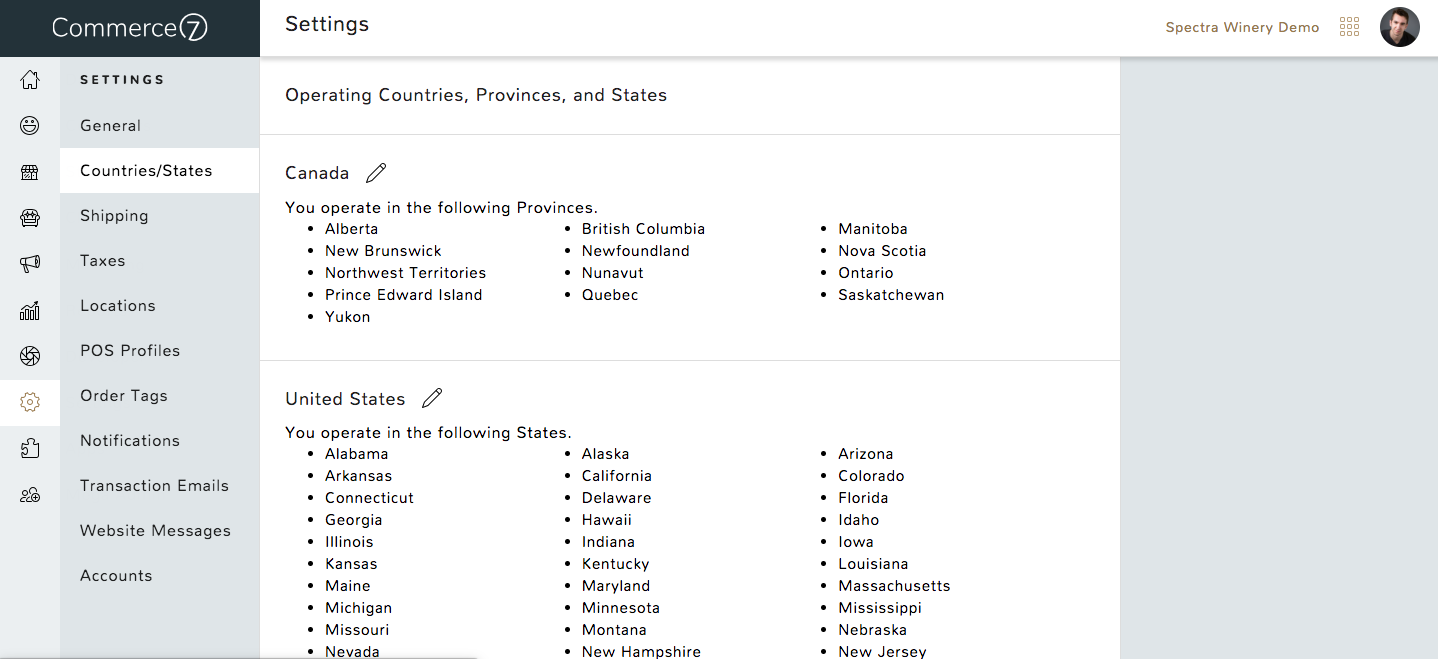 Click the pencil icon next to Canada, United States, and World to enable/disable any of the location options in each section.
If a location has a blue checkmark next to it, it means you are operating in that location and customers will be able to ship orders to that location.
To disable a location, and prevent customers from shipping there, just click the blue box.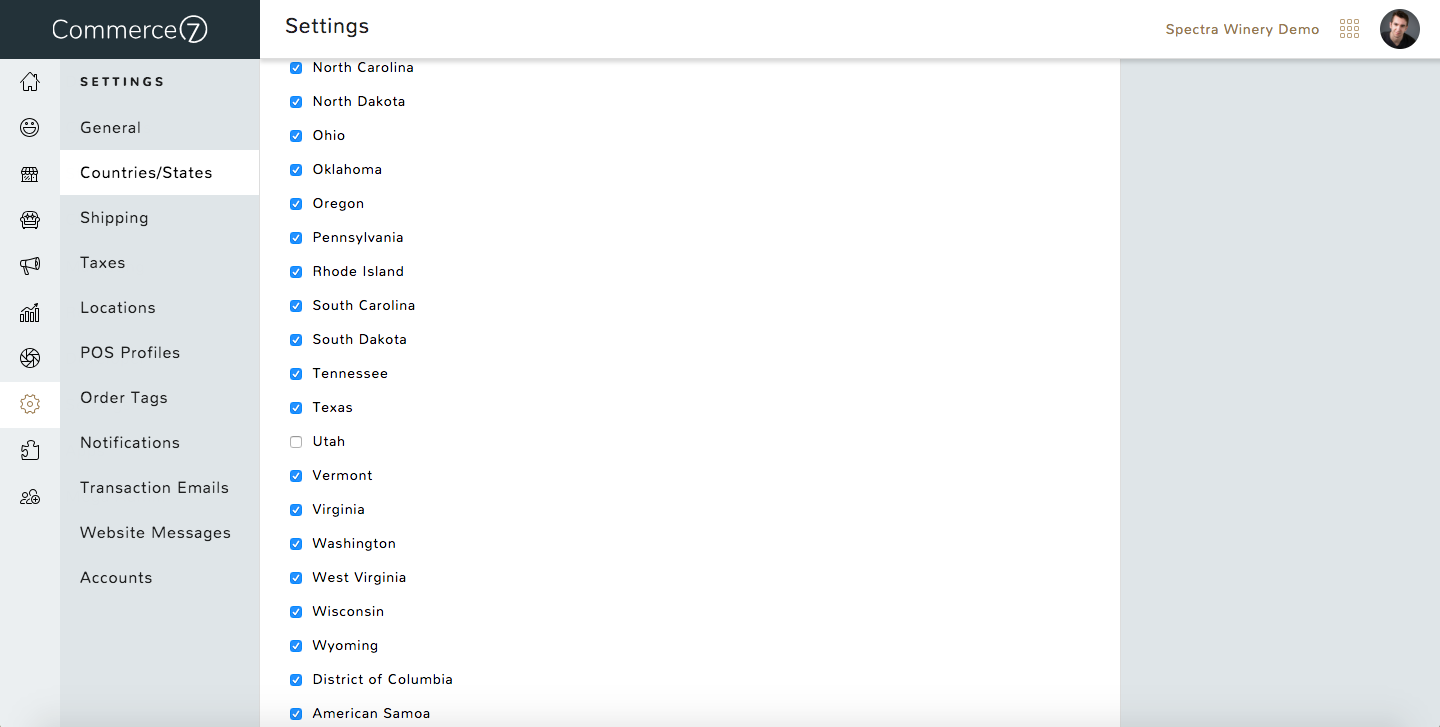 When you've finished setting up your operating states or countries, be sure to click save!