Testing a campaign before sending
How to preview and test campaigns and why you should always test your campaigns before sending.
With Commerce7 Campaigns, testing an email is required before sending it out to your full customer list.
Once you have created your campaign, select Review. This will bring you to the review page.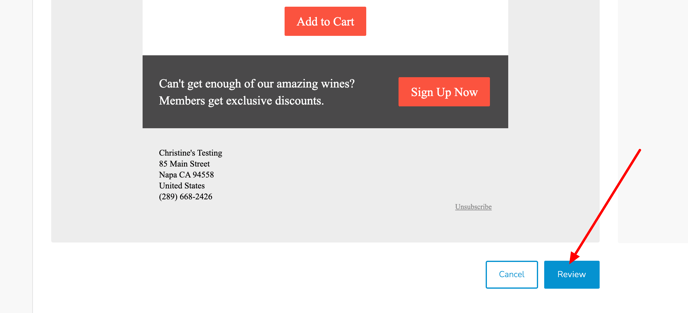 The Review page will allow you preview your email and send your test.
Select Preview Full Email to see what your email will look like.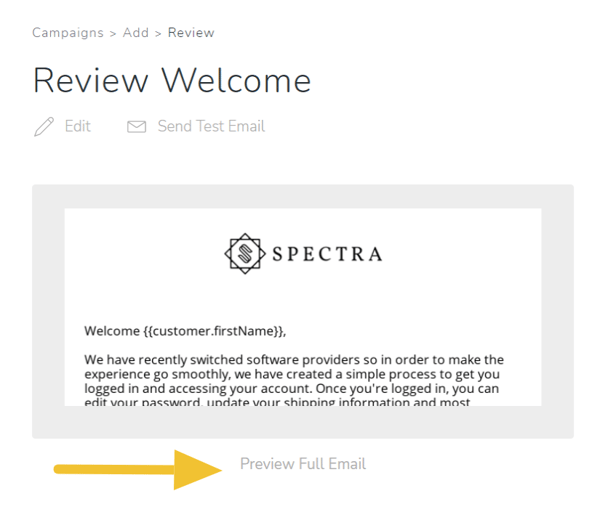 You must send a test email before you will be able to send the email to the full customer list.
Select Send Test Email at the top of the page, or click the Send Test button, to send your test email.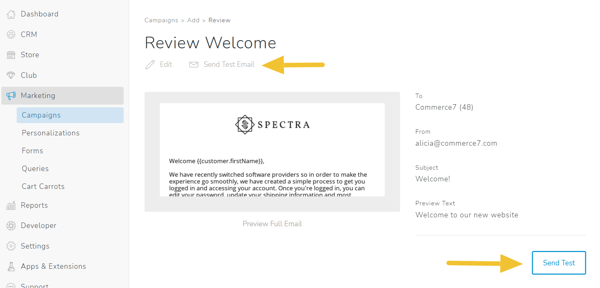 Enter the email address you want to receive the test email. Click Add Email to include more recipients for the test email. Then, click Send Test Email.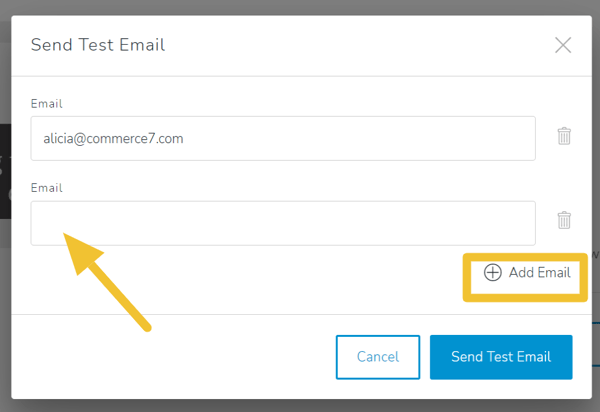 We highly recommend reviewing the test email in detail to ensure;
Subject, preview text and sender email is correct
Spelling and grammar is correct
All links and buttons work and are linking to the proper pages
Discounts and prices are displaying properly based on the coupon added to the email and current price of the product(s)
Your email looks good!
If you need to make any changes at this point, navigate back to the review page and click Add or Edit at the top.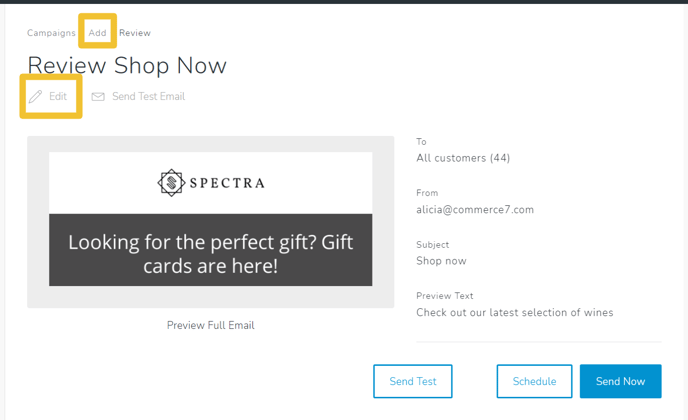 Once you edit the email you can test again.
If your test email looks good, you're ready to send! You can click the Send Now button to send the email to the customer list or click Schedule to send a later date/time.
For documentation on Sending a Campaign, click here. For documentation on Scheduling a Campaign, click here.