When a customer signs up for your subscription club from your website, the content that appears, pulls from the setup under Club > Clubs. You can work with your designer for layout options, especially if you have multiple clubs offered.
When the Join Now button is selected, the club signup form will appear.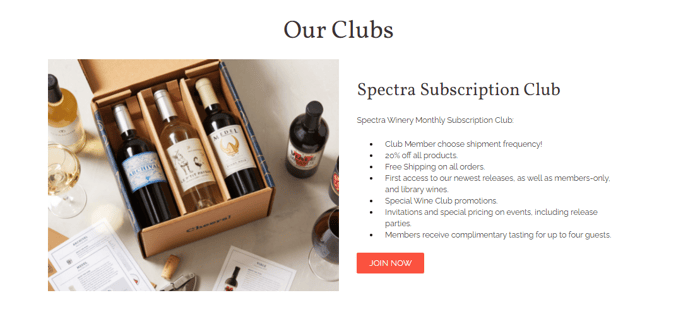 Once the new club member has entered all the required information, there is a drop down menu with the frequency options you have made available in Step 1 of the the subscription club setup.
If a frequency isn't chosen the default frequency will be selected for the club membership. Subscription club members have the option to edit their frequency from their customer account.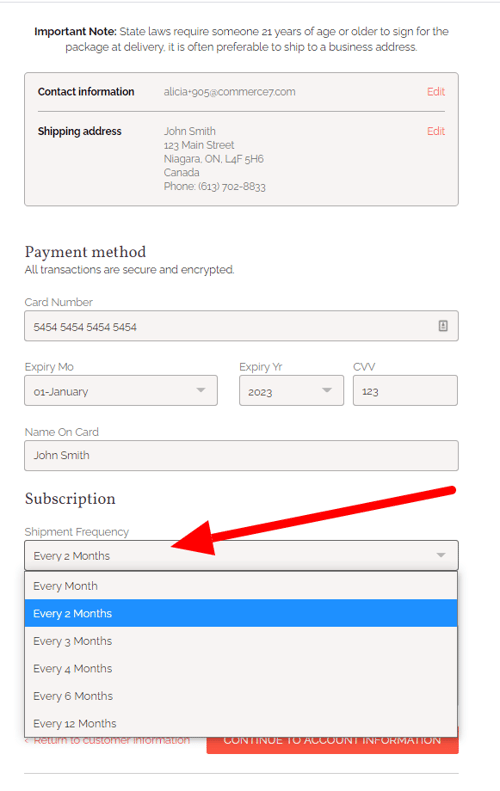 When the club membership is complete, club members can select Adjust Your Shipment to edit their first club shipment that will be schedule to process two days from the date of the club signup.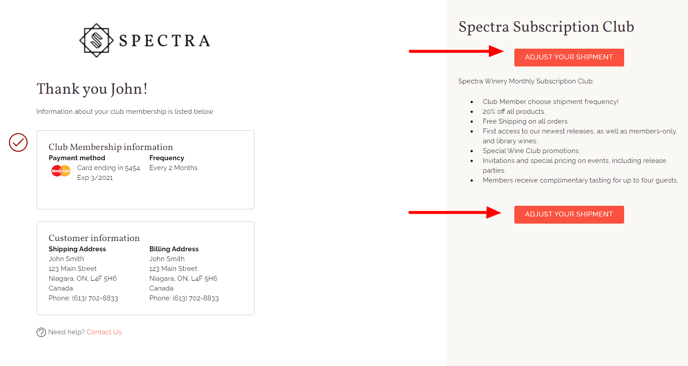 After selecting Adjust Your Shipment, club members can add, exchange and remove products based on the product defaults, minimums and cart requirements setup for the subscription club.
For more information about how subscription clubs work, click here.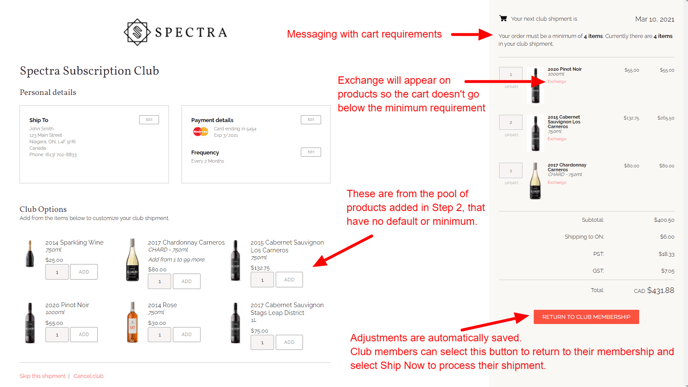 Adjustments to the club shipment are saved automatically. Club members can select Return to Club Membership when they have finished editing their shipment and the option to Ship It Now will be available.
By selecting Ship It Now the club shipment will process by capturing payment and creating a club order in Commerce7. The club members shipment will have a completed status in Step 3 of the subscription club and when selected the clickable order number will display.
If customers wish to wait until the club shipment date they can make any necessary adjustments and log out of the account. It will process as usual on the originally planned date.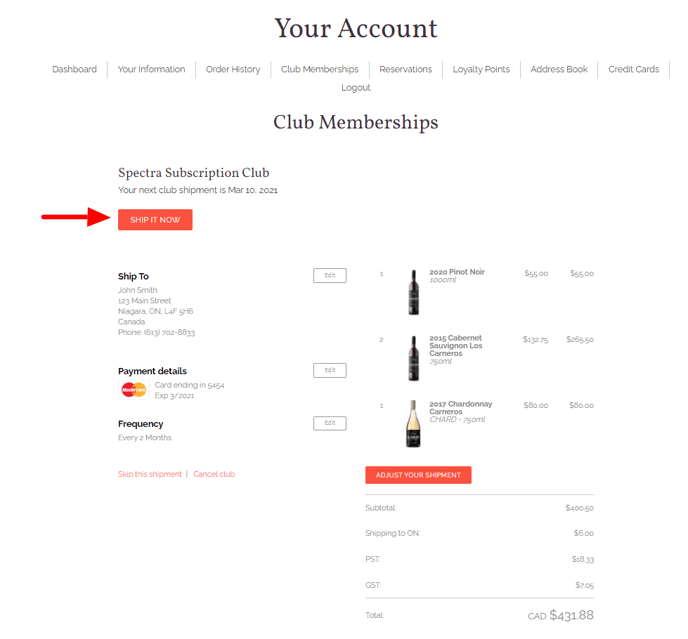 Club members can edit their club information under Club Membership tab in their customer account. Club members can select Edit under Frequency and the options in the drop down menu will be the frequency options you have setup in Step 1 of the subscription club.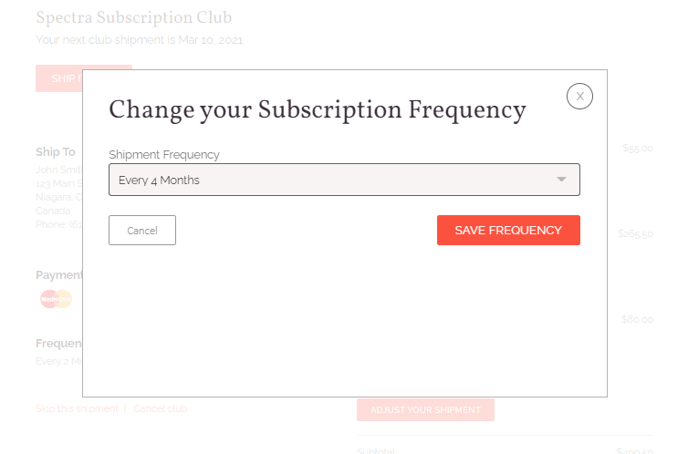 When a club member chooses a different frequency for their subscription club, their shipment schedule will adjust accordingly. From the admin panel you can view club memberships and shipment schedule by navigating to Club > Memberships > search and select the club member > select Shipments tab.
For more information about how subscription clubs work, click here.