Setting up states where you ship in the United States
If you are a winery operating in the United States, here is how you will configure the States where you ship.
Start by clicking on Settings > Operating Countries.
Next, click on the pencil icon next to the United States section.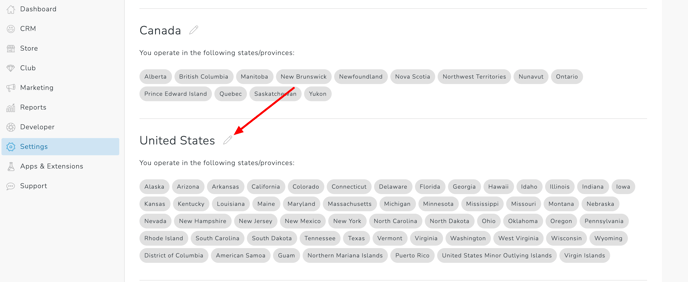 Then, simply check the box next to the states where you ship and uncheck the box next to the sates where you don't ship.
Click Save.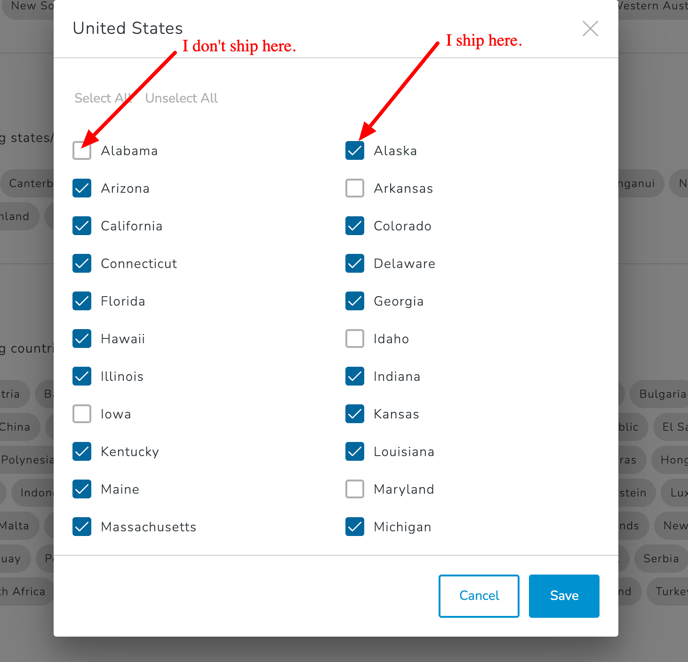 You can override Countries you ship to on a product by product basis. For more information on how to do this, please click this link.