Setting Up Inventory Locations
When setting up your Inventory Locations, you can only have one location for web shipping orders, one location for club shipping orders and one location for inbound (or admin) shipping orders; However, you can have multiple locations for pickup orders.
You can also setup Inventory Locations that are specific to your tasting room or POS Profile.
Read below for information on how to setup your Inventory Locations in Commerce7.
Once you have setup your Inventory Locations, click here for information on how to assign an inventory location to your POS Profile.
Start by clicking on Settings > Locations > Add Inventory Location.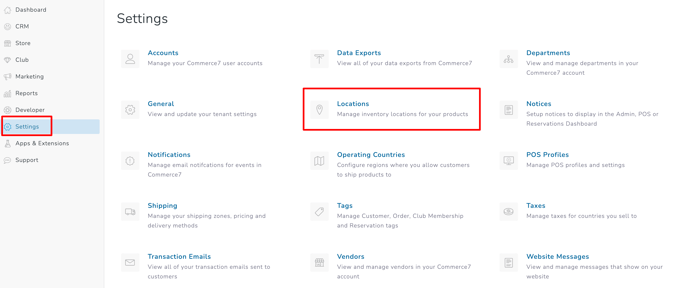 Next, enter in the title of your new location (ie. Winery), as well as the address for the location.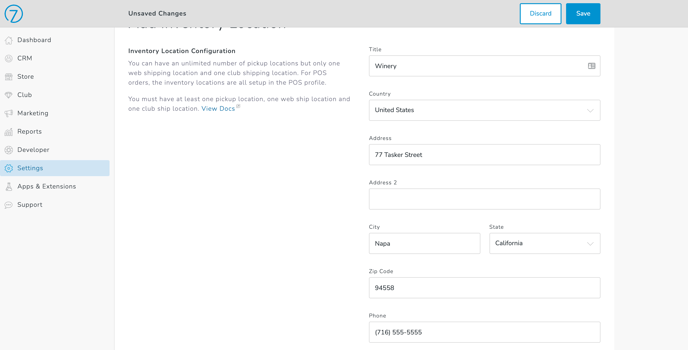 Now you will need to define whether this inventory location should be used for web shipping orders, club shipping orders, inbound (admin) shipping orders and/or pickup orders and check the box next to all that apply.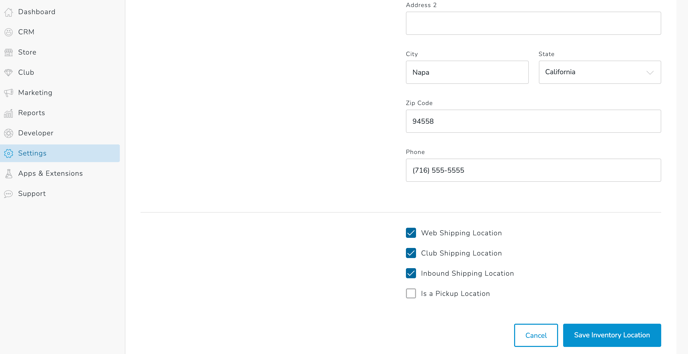 Click Save Inventory Location.
When you setup a pickup inventory location, it will be an available option when adding a pickup club member, when adding an inbound (admin) order and when a customer is placing a pickup order on your website.
When placing an order in the admin panel, you can override the the inventory location on an item by item basis before processing the cart. For more information on how to override the inventory location for inbound order, click here.