Sending and scheduling campaign emails
How to send a campaign email right away and how to schedule a campaign email for a future date and time.
If you have not created a campaign yet, please review our documentation on creating a new campaign.
Once you have sent a test email you now have the options to Send Now or Schedule for a later date.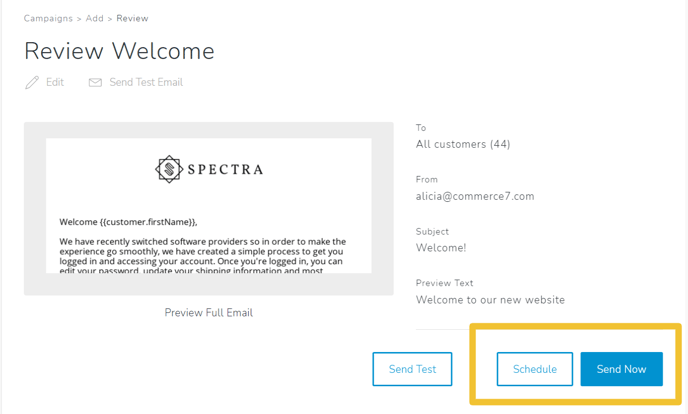 Click Send Now to send your email right away. Once you click Send Now your campaign will start processing and you will be directed to the Status and Stats page.
Your emails will be sent in batches. For information on batches, we recommend reviewing our documentation on campaign batching here.
Click Cancel to stop batches from sending.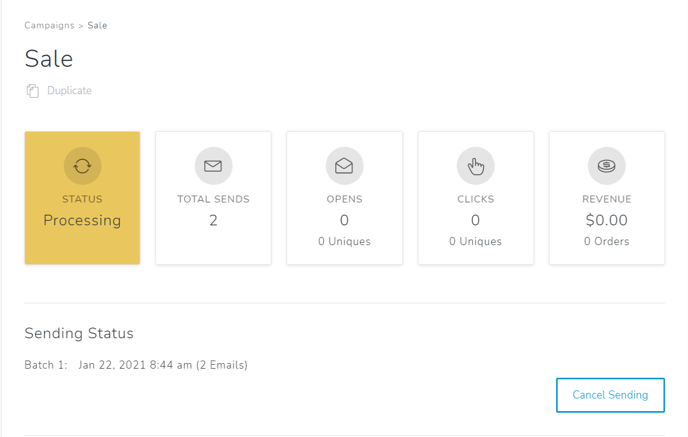 Click Schedule to send your email at a later date. Once you click Schedule a window will pop up where you can enter the Send Date and the Send Time. Once you enter the date and time, click the Schedule button.
Date and time is based on local winery time. This time zone can be setup under Settings > General. For more information on configuring your General Settings, click here.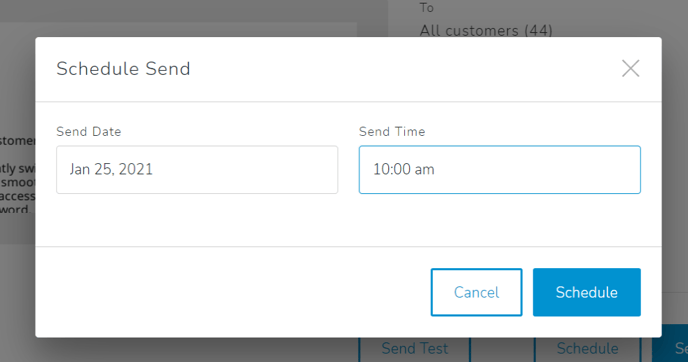 The scheduled date and time will be displayed on the review page of the campaign email.
To adjust or change the scheduled date and time click Schedule again and the window will pop up to enter a new date and time. Once you have entered your new date and time, click Schedule to save.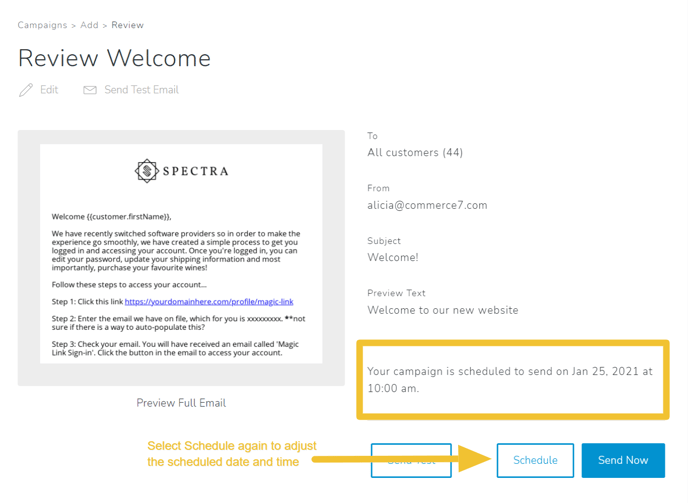 Campaigns that are in the process will have a Processing status. Once completed the campaign email will have an Executed status.
Once your campaign email has been sent you can review the stats and campaign details.
For more information on campaign stats, click here.