Printing Packing Slips
There isn't an option for bulk printing of packing slips.
To print a packing ship for an order, start by navigating to:
Store > Orders > search and select the order
On the order page, select More Actions under the order number
Then select Print 8.5 X 11 Packing Slip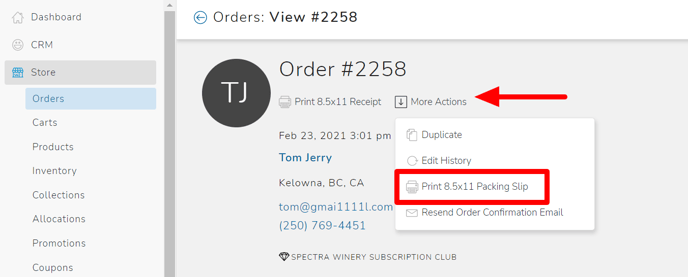 Next, select to print your packing slip from your browser. There is only one packing slip template available and the information included can't be changed or customized.
Information included on the packing slip:
company logo
order number
date of order
shipping address
gift message
order summary

product SKU, title, variant and quantity