Commonly Asked Questions:
Q: What do these four options do?
Q: How do I send payments to a device?
Q: I've sent the wrong amount to my device, what now?
Q: I'm hitting "cancel transaction" and/or "check response at (your gateway) but nothing is happening.
Q: What do these four options do?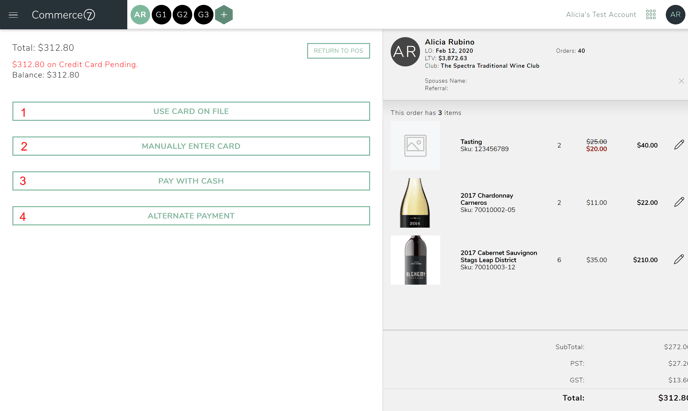 Use Card On File - this will open a pop up window where you can select a customer's credit card from cards available on file. If the customer does not have any credit cards on file, you can manually enter a new one.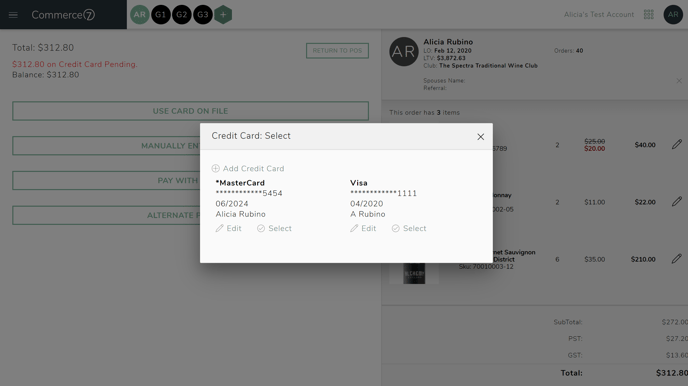 2. Manually Enter Card - this will pop up a window that will allow you to manually enter your customer's credit card information. This becomes useful if you do not have access to your credit card hardware, or if the credit card hardware runs out of battery or goes down.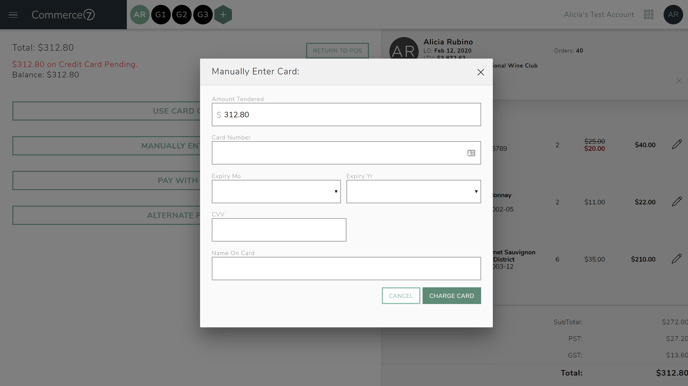 3. Pay with Cash - Amount tendered will default with the total for the order. If receiving the total amount, select 'receive cash'. If you are completing a split tender, enter the cash amount in the field and then select 'receive cash', the system will adjust to show the remainder owing on the order.
4. Alternate Payment - A form of payment accepted outside of Commerce7 system. Examples of 'external' payment; Email transfer, cheques, Venmo etc.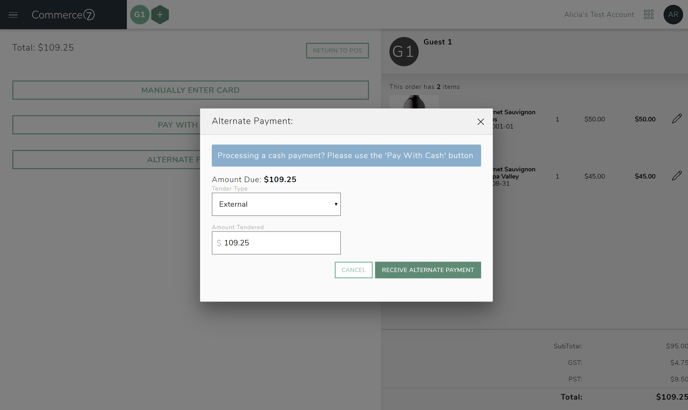 Q: How do I send payments to a device?

A: Every time you set up a device, you will need to create a "device name" - (see documentation here for reference on setting up devices).
When you send a payment to your payment device, you'll have the option to select which device you want to send the payment to. In the device drop-down menu, you'll be able to select which device you wish to send your payment to.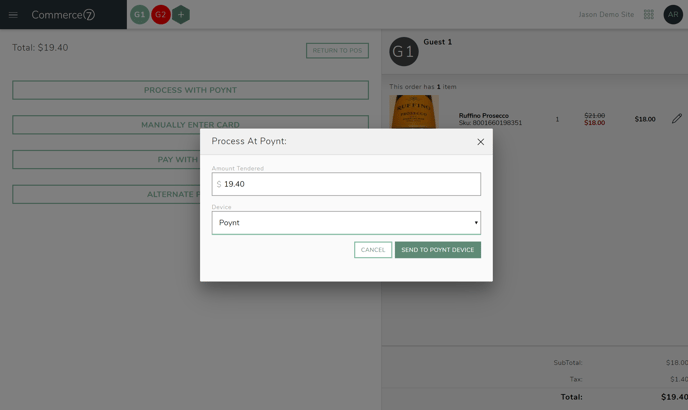 Q: I've sent the wrong amount to my device, what now?
It is very important that you DO NOT TRY TO GET OUT OF THE POP UP WINDOW. Please do not refresh the page, hit the back button, or open and close your browser to get out of this pop up window.
A: Select "Cancel" on the Poynt device to return to the order on the POS.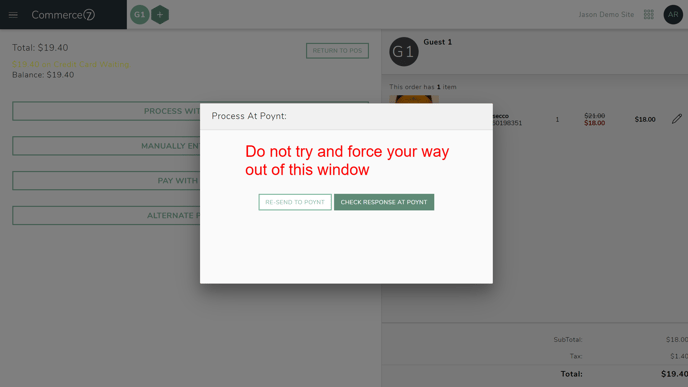 Q: I have an cart stuck and I am getting the Error from Server: "Cart is waiting for charge to be completed. Please complete before editing."
A: To cancel the order; Select 'Re-Send to Poynt'. This will send the transaction to the Poynt device. Then on the Poynt device select 'cancel'. Then select 'Check Response at Poynt'. Then return to POS and select 'cancel order'.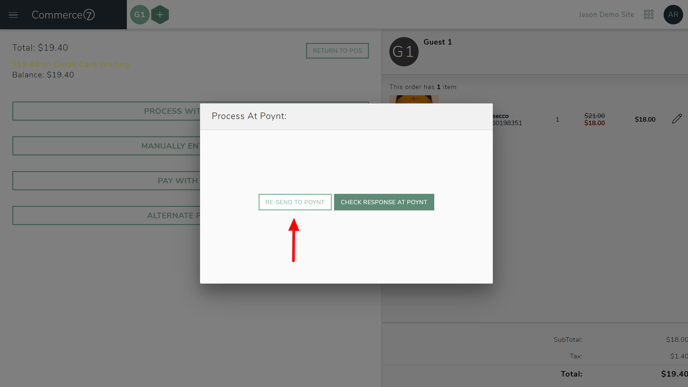 It is possible that the payment was successful on the device, but before selecting 'check response at Poynt' your internet went out. If this is the case, please wait until you have internet again before trying again.