Managing Reservation Check Ins.
Note: By default, the Reservation system pre-charges the reservation 48 hours in advance and payment is required prior to checking someone in for their reservation. The reservations are pre-charged at 8:00am PST daily.

In the reservations module, navigate to the "Check Ins" section.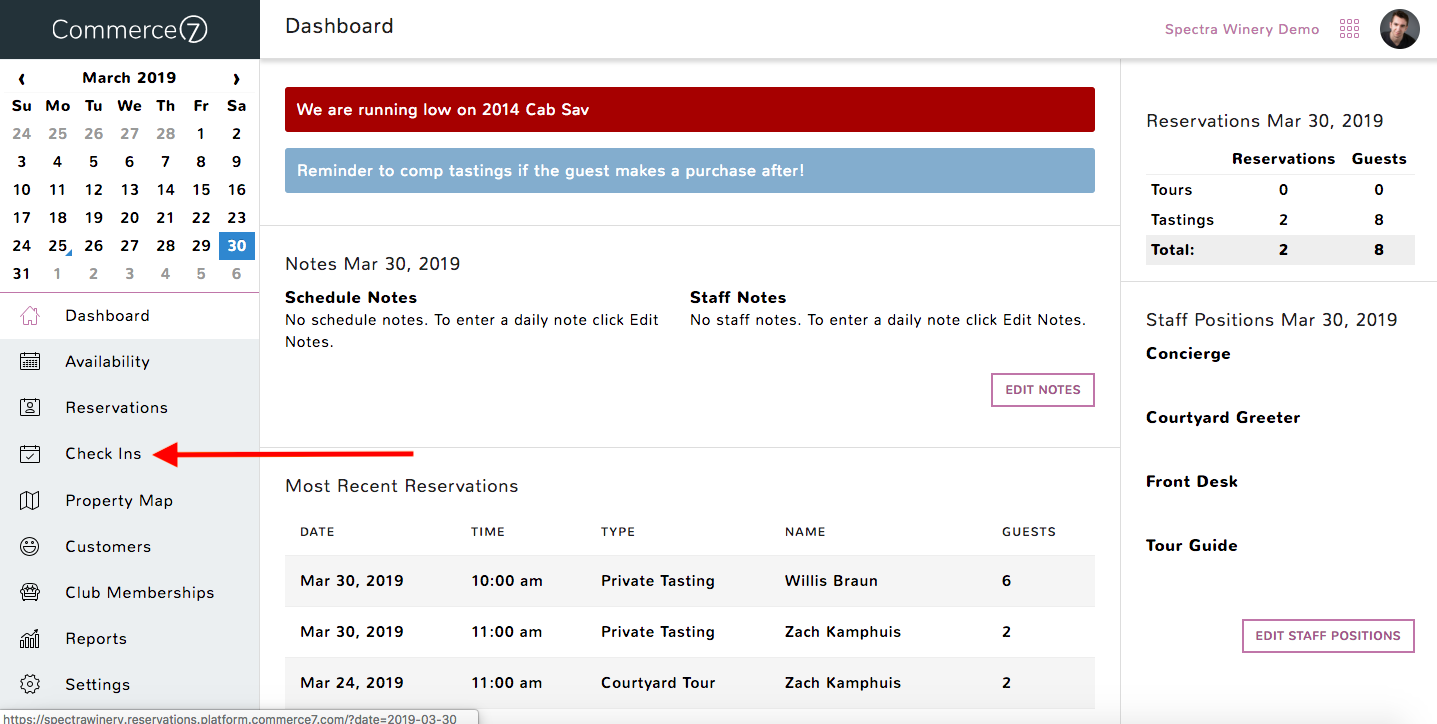 Here you can check guests in as they arrive for their reservation. When visiting this page, the date on the calendar will automatically reset to today's date.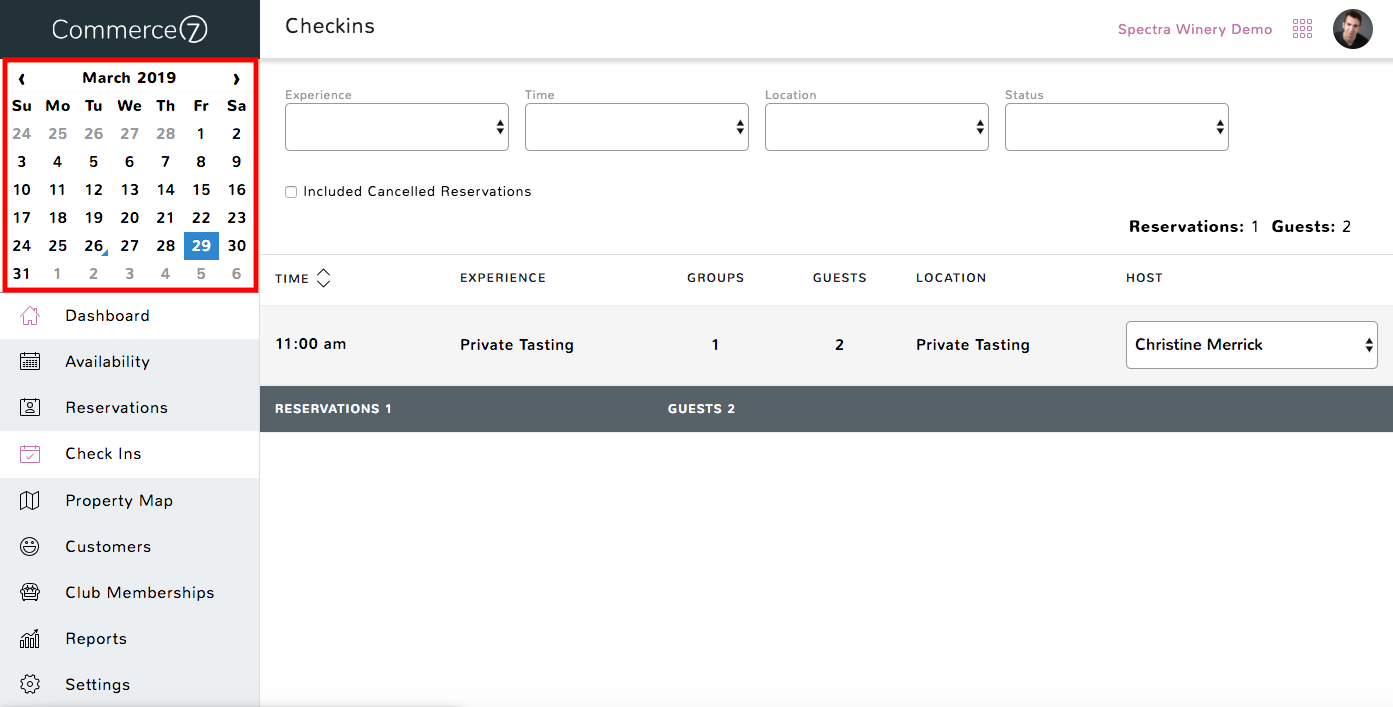 You can see all the upcoming reservations for the day, and you can drill into any reservation by clicking on it. When you drill in, you'll see all parties that are booked in the experience, how many guests are in each party, who the host is for the experience, and the sub-location each party is assigned to.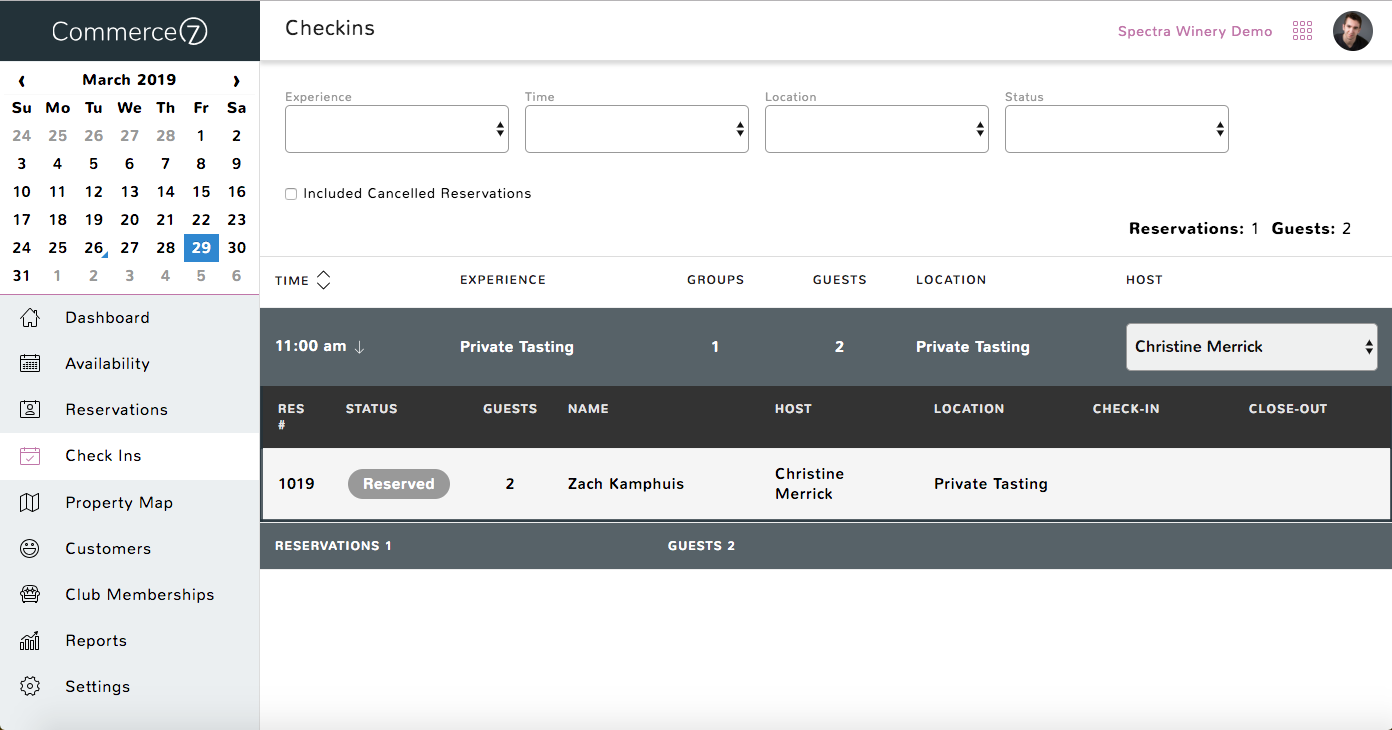 Click on any party to further drill down into that party, and to check the party in.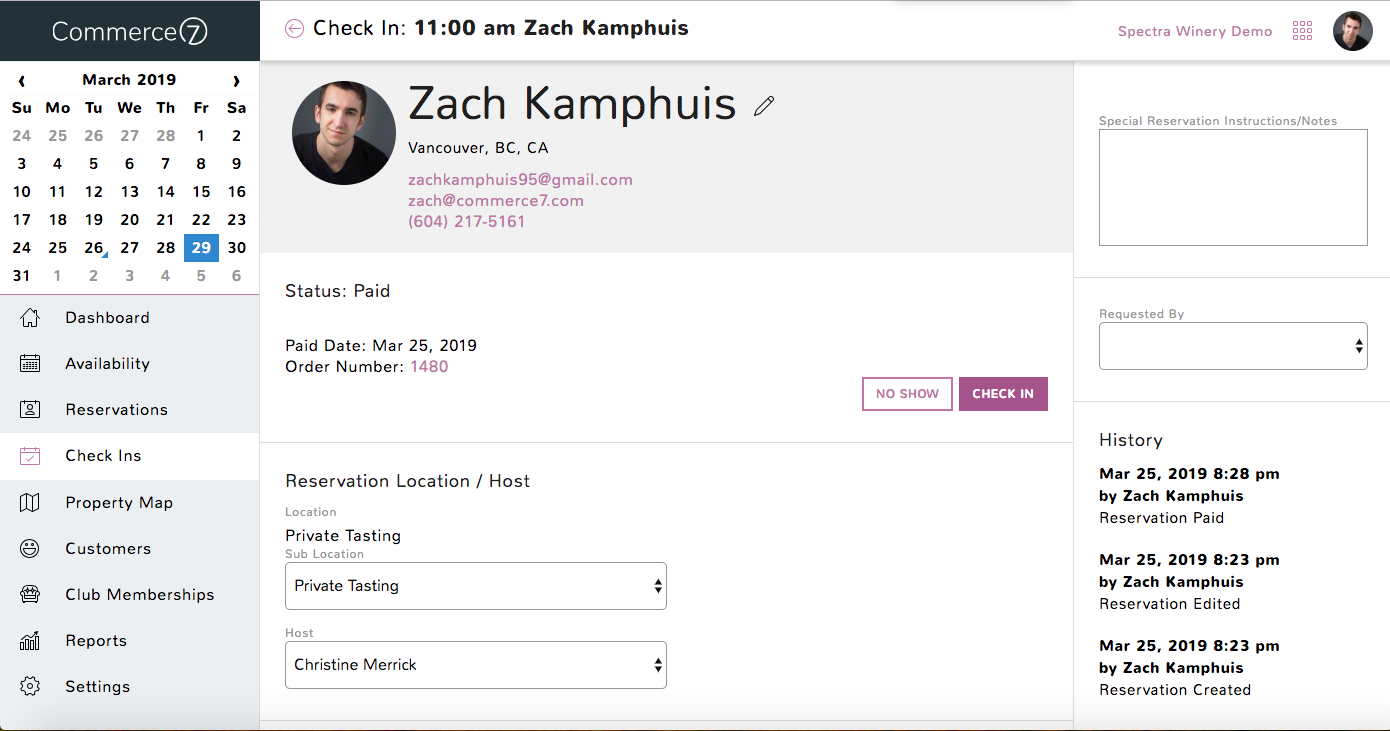 Click the "Check In" button to check your guest and their party in.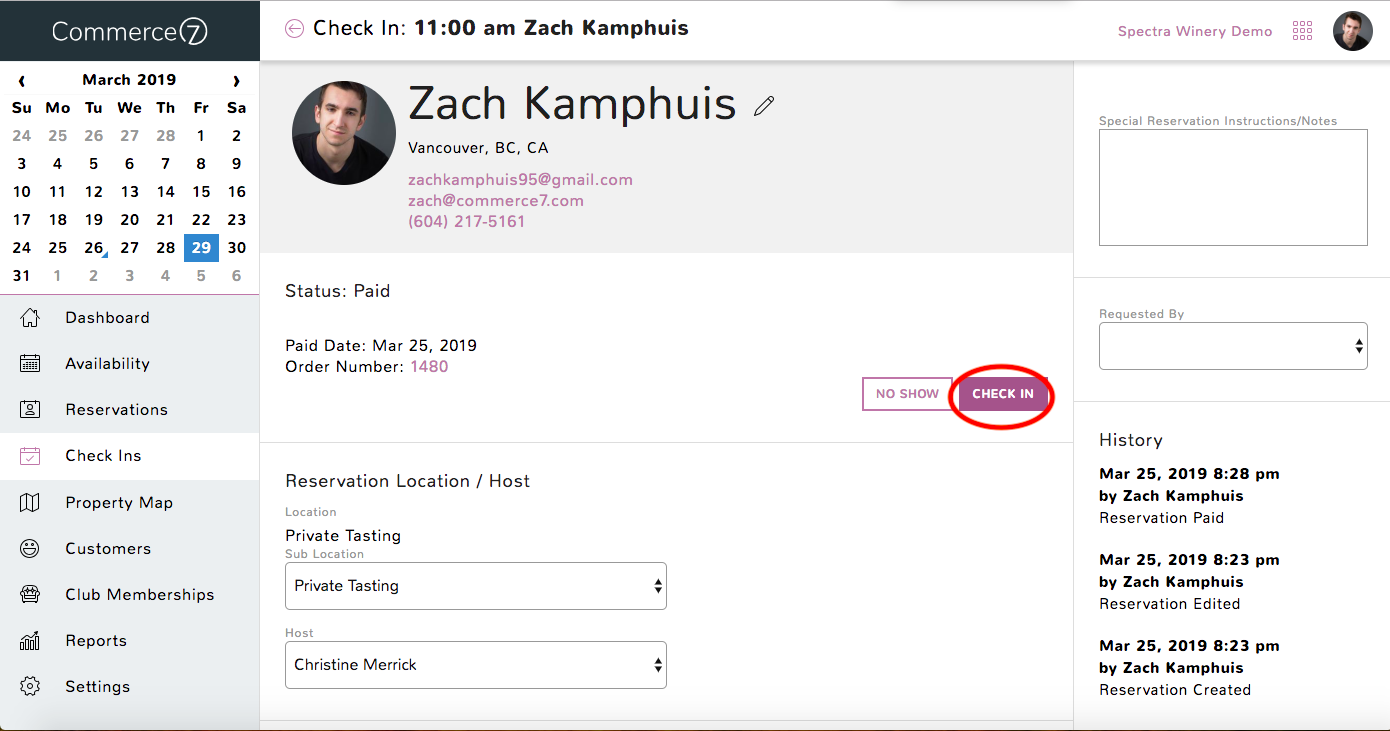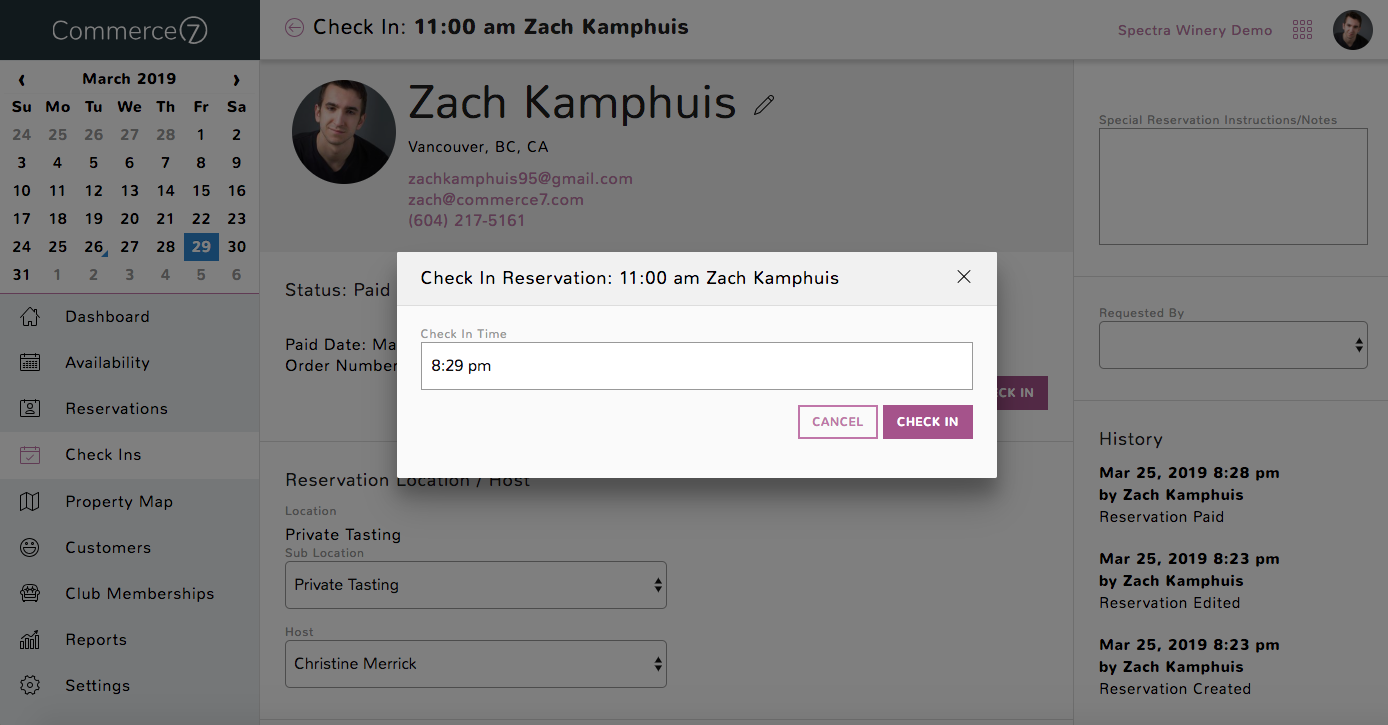 After the experience has ended, and your guest leaves the property, you can close out their reservation by visiting the check in page, clicking into the party, and clicking "close out".