Loyalty Overview (Coming Soon)
With the Commerce7 Loyalty Extension, you can setup a loyalty program that offers your customers loyalty points in return for the dollars they spend with you.
The Loyalty Extension allows you to setup separate tiers based on the LTV of your customers, so you can reward customers for spending more with your business. Within each loyalty tier, you can also customize earn rate, redemption rate as well as the percentage of an order that can be paid for with points - so the more your customers spend, the more they are rewarded!
Customers can easily purchase with their points on your website, tasting room or over the phone.
Plus, you can customize 'bonus points' for specific products in your store, making it a great addition to product sales you might be running.
To activate the Loyalty Extension, click on Apps & Extensions in your Commerce7 dashboard.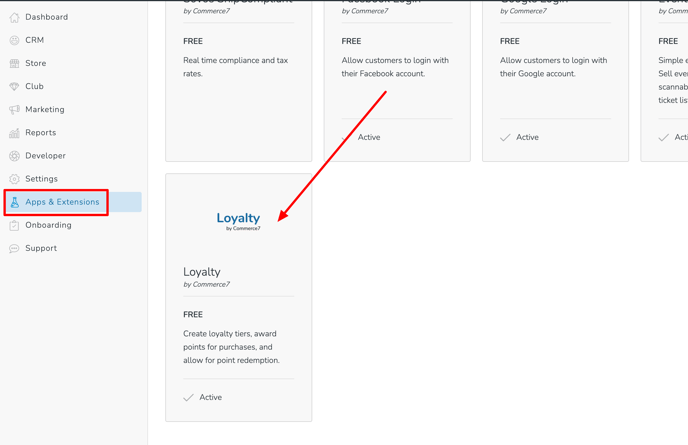 Once your Extension is activated, you can start configuring your Loyalty Tiers under Settings > Loyalty Tiers. For more information on setting up your Loyalty Tiers, click here.

Loyalty reporting, when exporting customers you now see the loyalty tier and loyalty points on the CSV file by default. There is no need to filter prior to exporting.