Note: Follow these directions if you are using the Payment Express/Windcave integration with the Poynt terminals. If you are using the iPP350 or the Move5000 terminals, click here.

How Do I setup my Payment Express (Windcave) Account?
To get started on setting up your Payment Express (Windcave) account, contact our amazing rep Eric Mayling at emayling@cardconnectpartners.com. Eric can also assist with ordering your Poynt payment terminals.

How Do I Integrate My Payment Express (Windcave Account) With Commerce7?
You will need your API username and Password to complete the integration with Payment Express/Windcave. If you don't have your API username and password, you can contact Payment Express to get these details. You need to request a PxPost username and password, ensure you specify PXPOST to get the correct credentials.
Note: PxPost login credentials are the ones that don't end in "_PL"


1. Navigate to Settings > General > Payment
2. Click the pencil icon to edit the fields and add your API username and password. Click Save.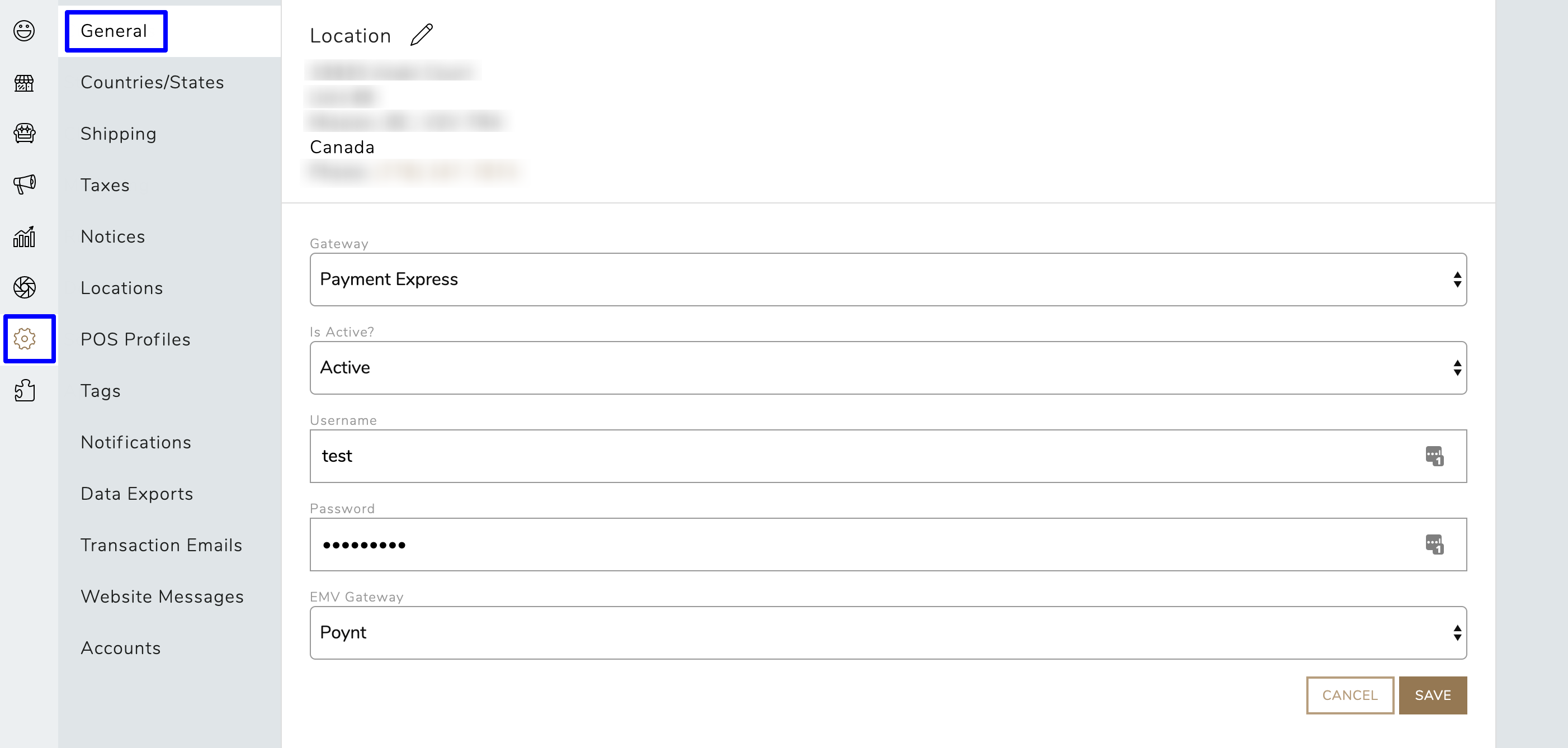 How Do I Configure & Connect My Poynt Terminals?

1. To start, click on Settings > General and scroll to the gateway section of the screen.
You must select Payment Express as the gateway (see above instructions), then you have the option to choose Poynt or Payment Express as the EMV Gateway.
If you are using the Poynt terminal, select Poynt as the EMV gateway and click Save.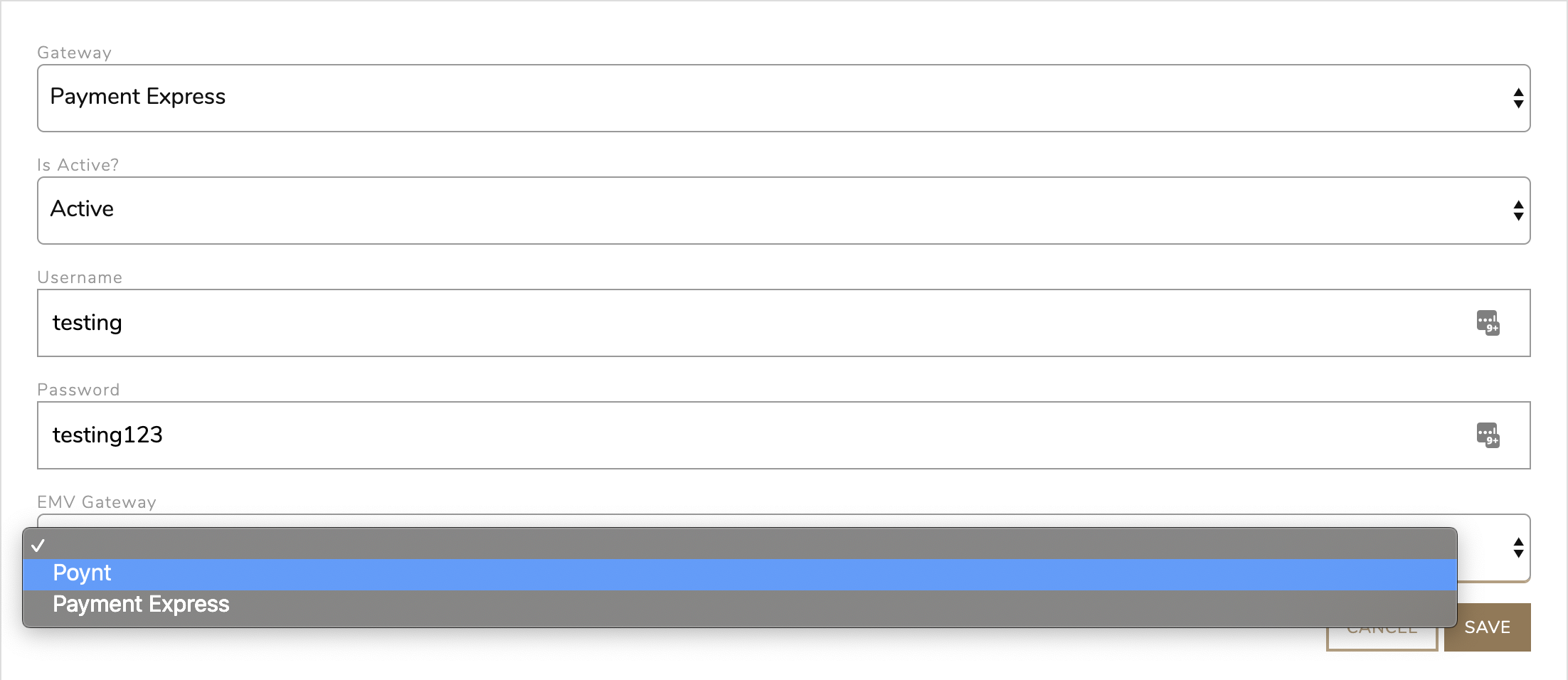 2. Next, Click Connect Poynt EMV Terminal.
This will prompt you to login to your Poynt account.

Sign In to your Poynt Account.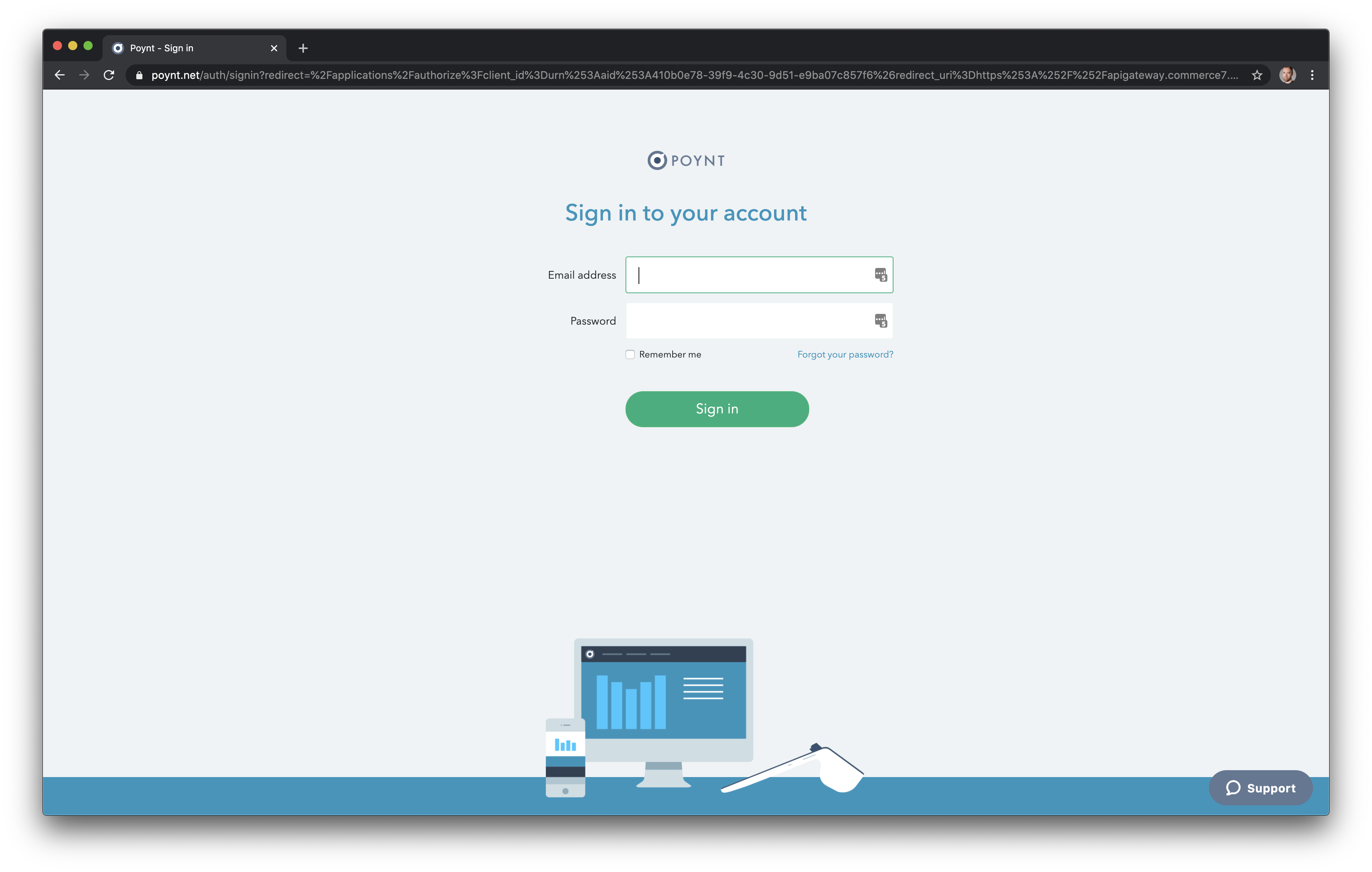 After signing in to your Poynt account, you will be redirected back to the admin panel settings and you are now connected.

3. Now, you will want to connect your urn:tid /Device Key to your POS Profile.
If you don't know your urn:tid/device key(s), please contact support@commerce7.com.
Next, navigate to Settings > POS Profile in Commerce7. Then click on the POS Profile you want to add your urn:tid /device key(s) to.
Add your urn:tid /device key in the field called 'Device Key' and give your device a name in the field called 'Title.' You can have multiple urn:tid /device keys for a profile depending on your tasting room setup (i.e. multiple ipads with multiple Poynt devices).
Note: If using multiple devices for one profile, we highly recommend choosing a name for each device that is easily identifiable. Example: Using a colour as a name and then physically putting a piece of coloured tape on the terminal to match the device name will help make identifying each device easier.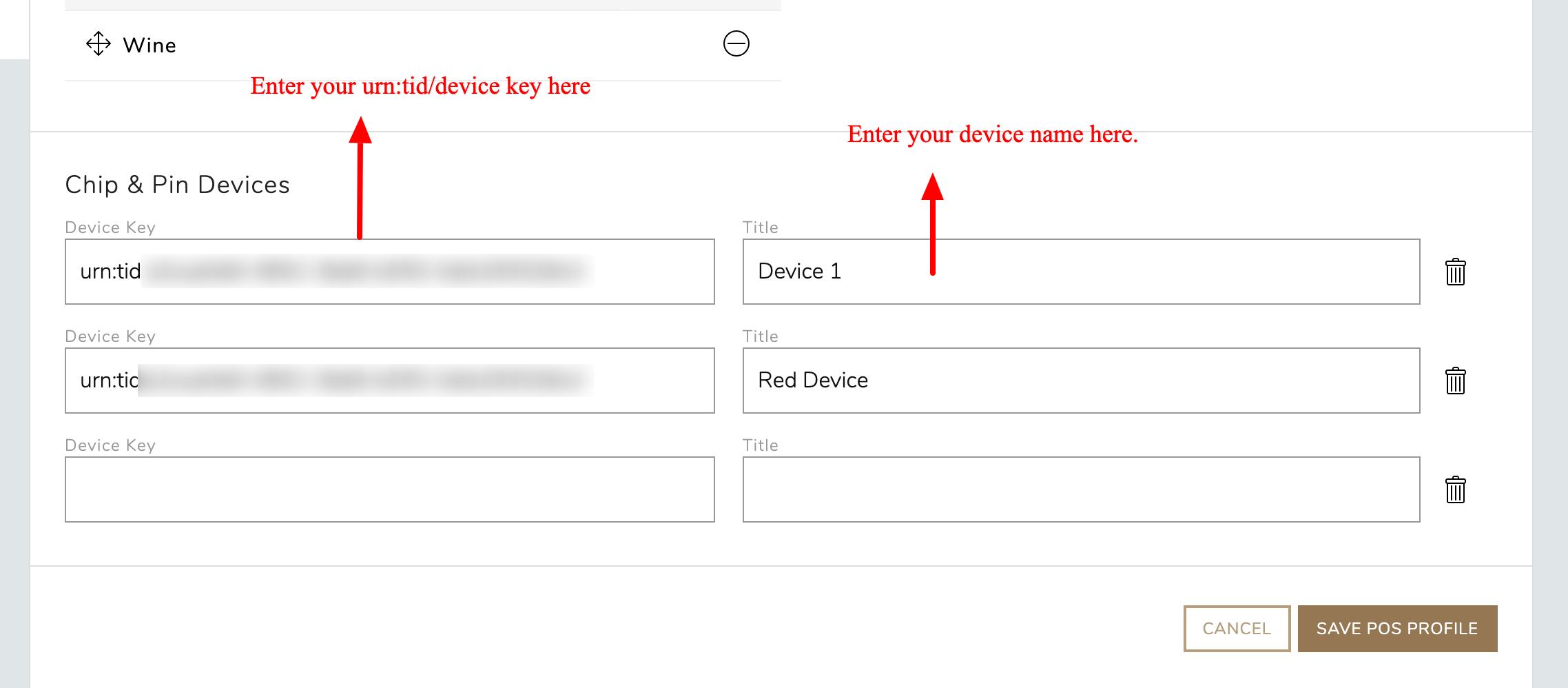 Click Save.
4. Repeat Step 3 for each profile as necessary.